Zoho Mail Integrations
You will be able to view all the integrations available for your account from the Integrations settings page. You can enable, disable and configure the different integrations from this page.
Login to Zoho Mail
Navigate to Settings
Click on Integrations .
In-house apps
Zoho Mail provides integrations with external and internal applications to ease your workflow across multiple platforms. The In-house apps tab includes all the integrations that have been created by Zoho Mail for the users.
Views
Depending on your preference, you can choose how you want to view your integrations.
Compact View - View includes the name and status of the integration.
Classic View - View includes a short description along with the status and name of the integration.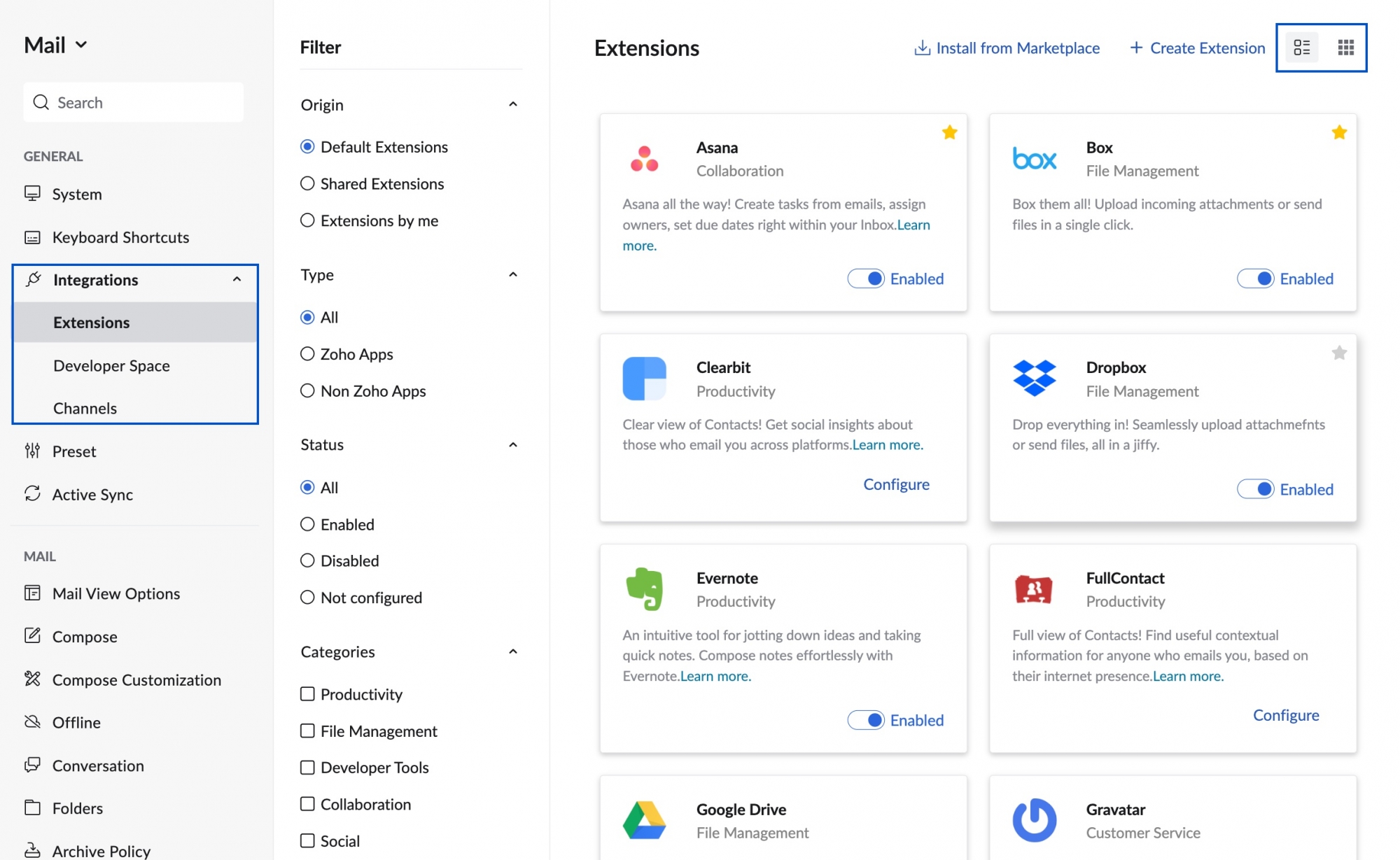 Filters
You can apply one or all of the following filters to narrow down the integrations that are listed
Origin - Filter based on who created the integration/ extension.
Type - Filter based on whether the integration is with an internal Zoho application or third-party application
Status - Filter based on whether the integration is enabled, disabled, or not configured.
Categories - Filter based on the purpose and nature of the integration. You can choose to display integrations from multiple categories at once.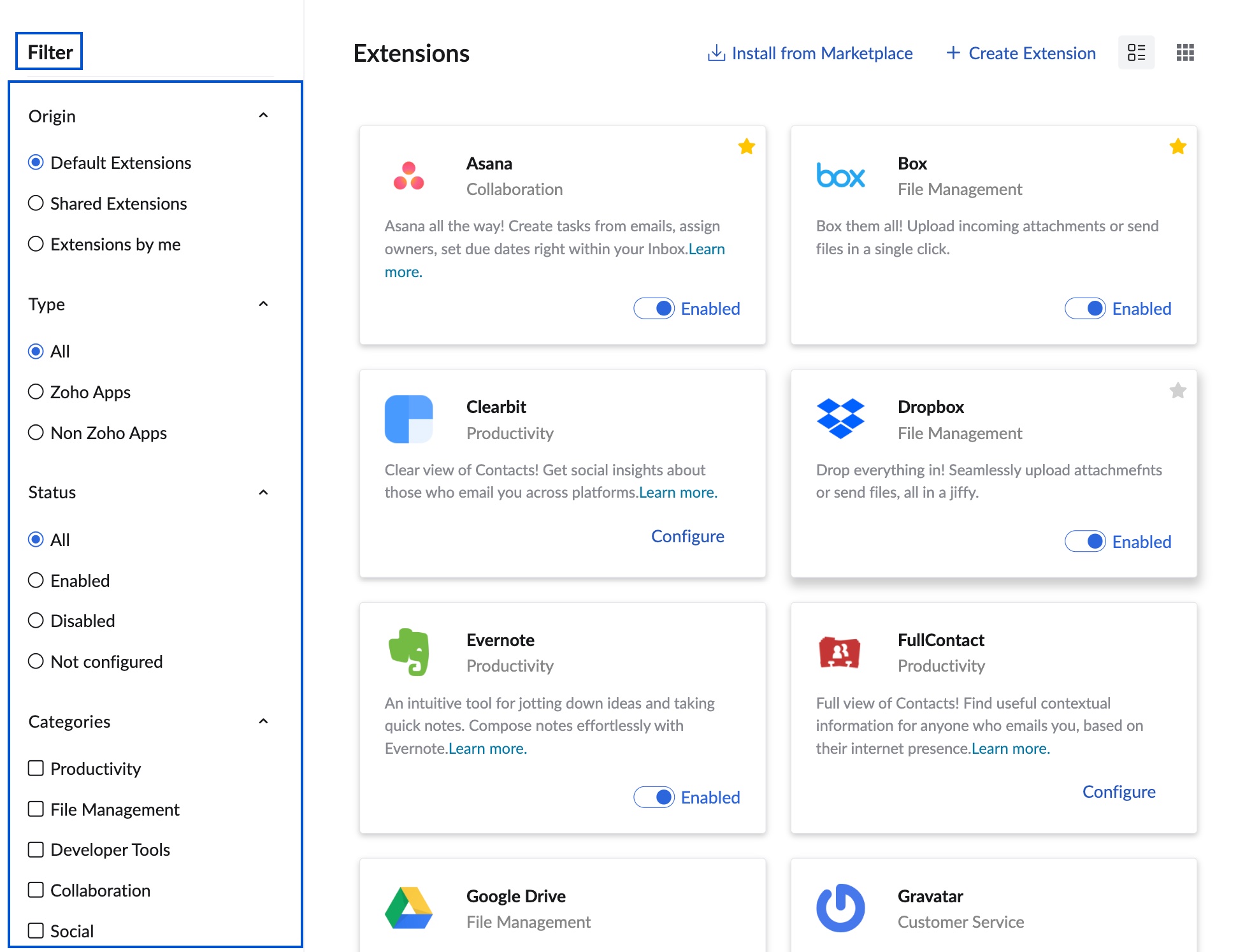 Other apps
Apart from extensions created by Zoho Mail, apps can be created by users using our Developer Space and other resources. All such applications will be listed in the Other apps tab on the Extensions page. You can also add applications of your choice from Zoho Marketplace to your account and later install them.
​Note:
You will only be able to install applications that have been approved by your Org Admin. Learn more.