Build a group of your liking
Not every group is meant for every member of your organization.
With Zoho Mail's different access levels, it's easy to set up an email group for an internal team, a few hand-picked employees collaborating on a project, or for your entire organization.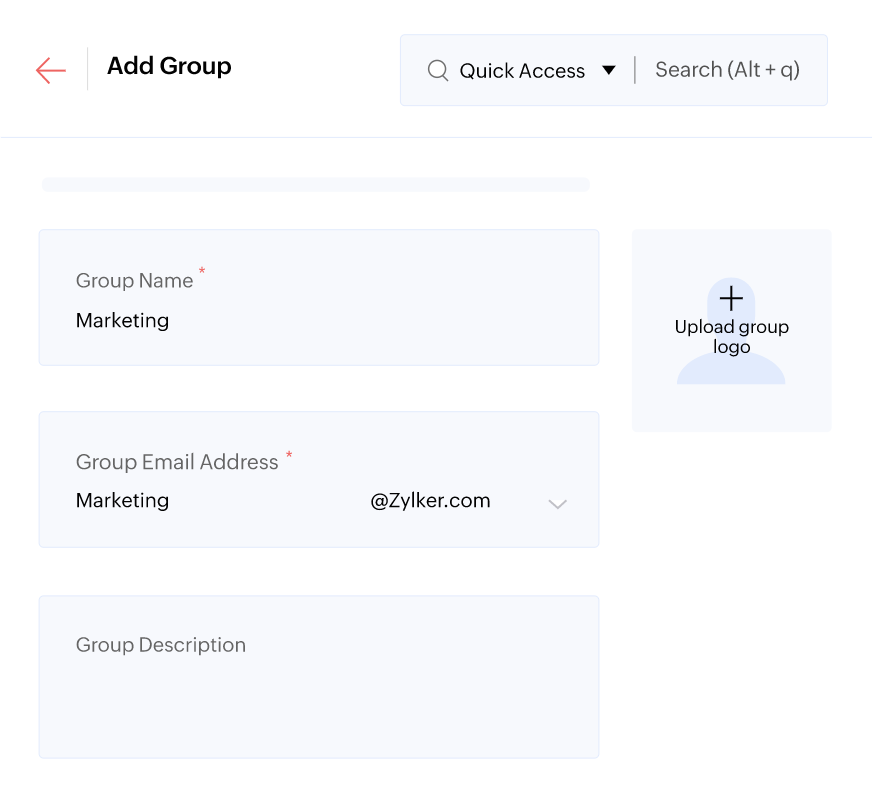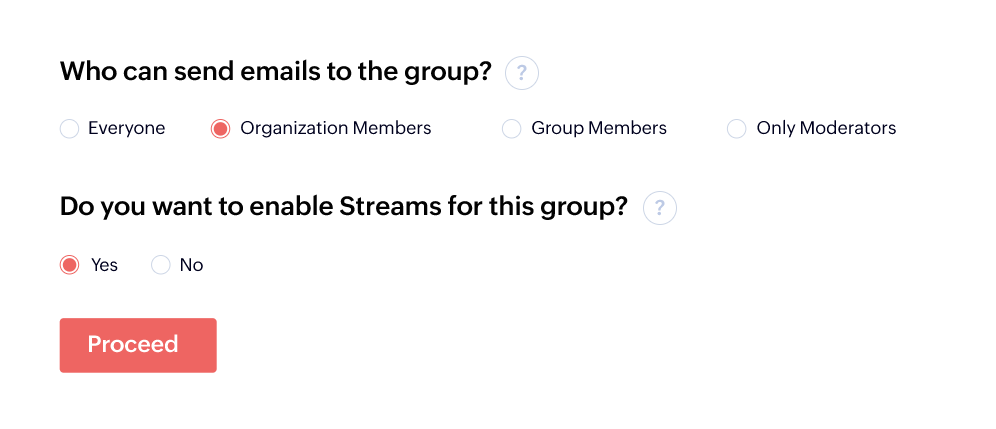 Collaborate like never before
Communicate, team up, and work together effectively with group members by enabling Streams for the groups you create.
With transparent communication and structured group discussions, your teams can use Streams to increase their productivity.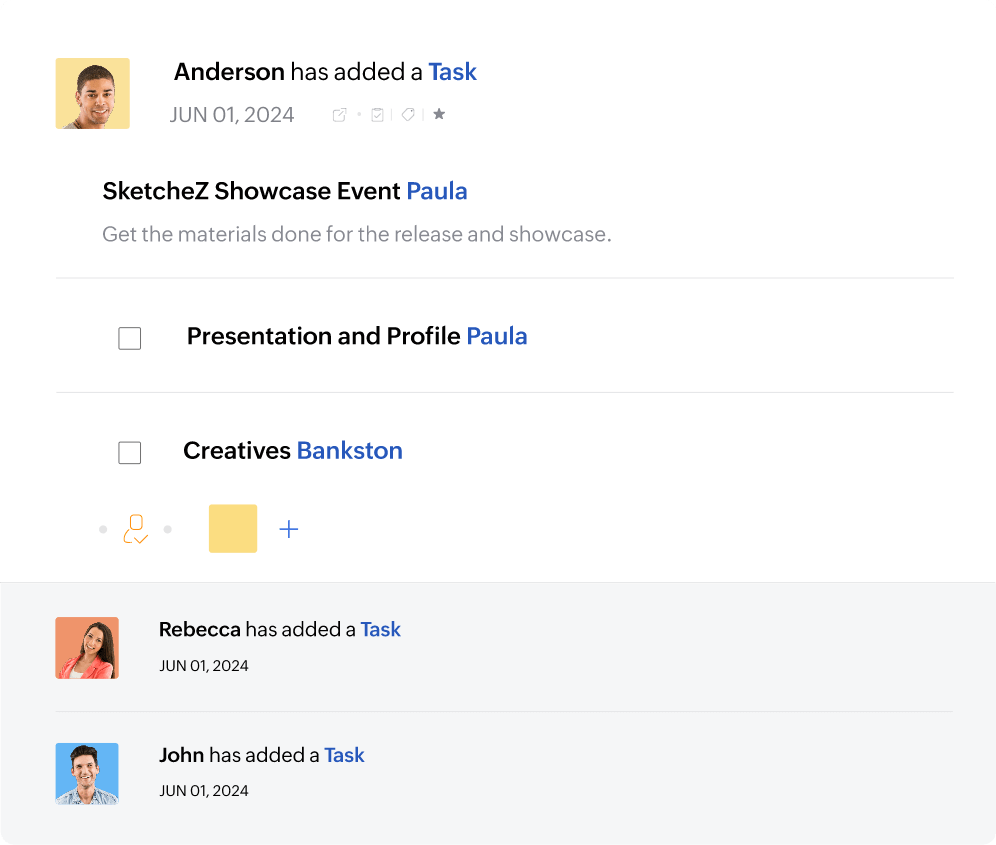 Shield your group from harmful emails
Put up a powerful defense against spam and fraudulent emails from infiltrating the email group.
By blocking suspicious emails and domains and setting up moderators to monitor and comb through emails sent to the group, you can keep your groups' inboxes secure and free of clutter.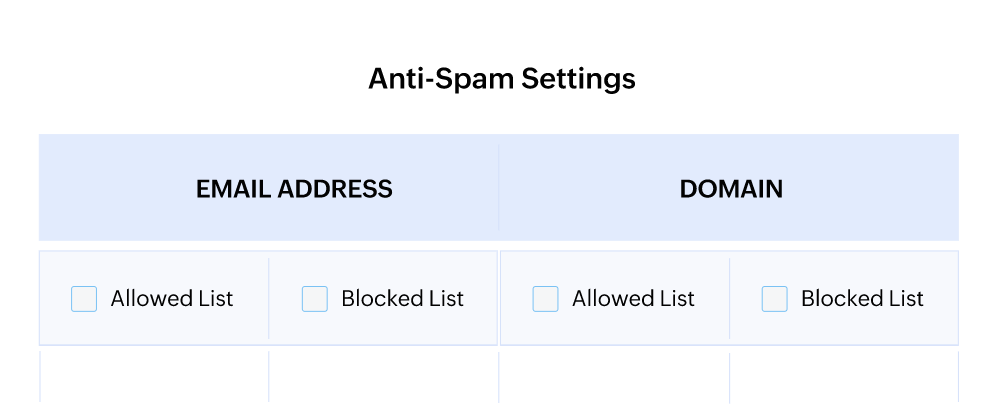 Stay up to date on user activities
You don't have to wonder who added an extra moderator to the group, or who changed the Group Alias, or who removed a member from the group. Mail allows admins to monitor any change to the email group, with details about the time and the user performing the action.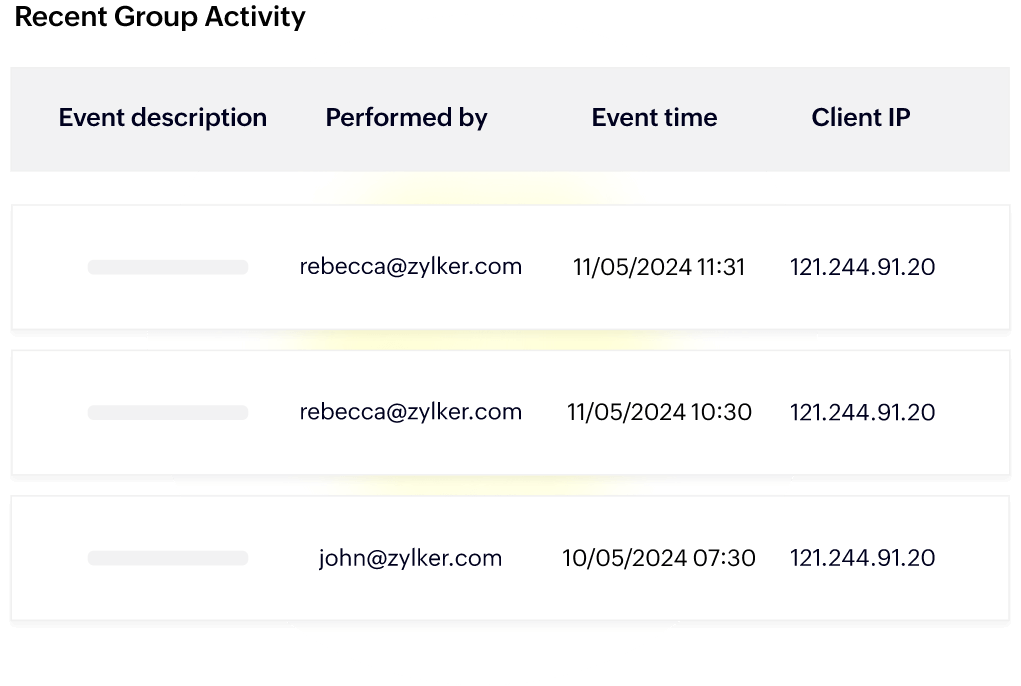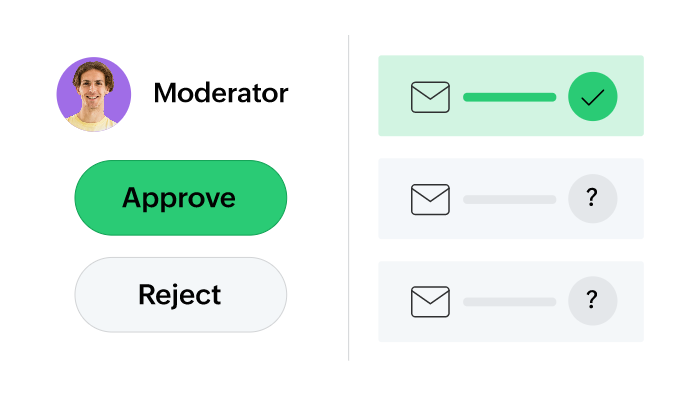 Moderate and inspect emails
What happens when a user sends an email to the group? Or, when an email breaches the group's configured email policy?
You can filter out emails which do not conform to organizational policies and assign moderators to check their legitimacy.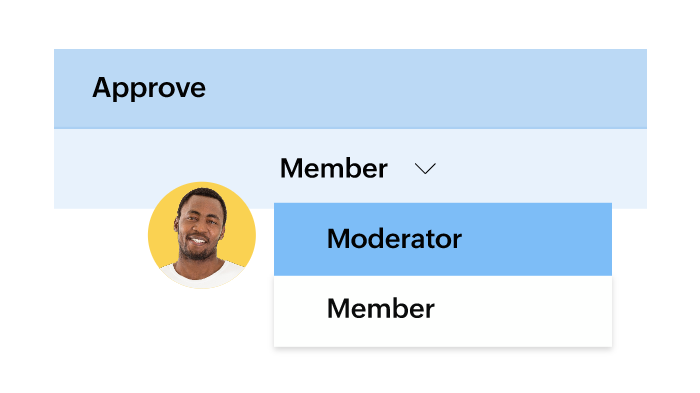 Delegate to streamline workflows
If a group needs extra hands to handle emails sent from and to the group, you can delegate responsibilities and upgrade users to moderators to allow them to send emails using the group's email address.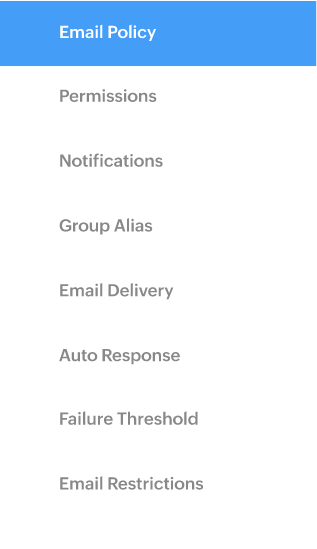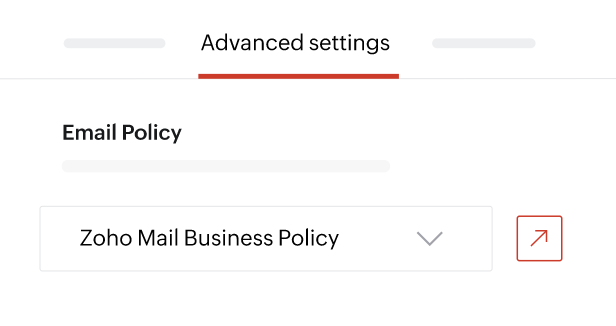 What more can you do?
Perform many more operations and pull the strings of other critical facets of an email group.
With Zoho Mail's fine-grained controls, you can assign a different email policy to the group, control email delivery for group members, manage group aliases, change group permissions, restrict domains and email addresses for enhanced security, and plenty more.