Zoho Mail & CRM.
A happy deal.
Zoho Mail's integration with Zoho CRM lets you manage your business leads while simultaneously viewing the email interactions, notes and tasks associated with them. It works in magical ways.
Contact or Lead?
You decide.
When you receive an email in Zoho Mail, click on the contact's email address to view their CRM info. If there is no info, you can add them into your CRM as a Lead or a Contact. It will automatically sync with your CRM account.
More than
meets the eye.
Once you add a contact into your CRM, there's so much more you can do. You can add a task, set a due date and give it a priority. Or perhaps a note about your contact. You can also add any info about deals you've had with the contact as Potentials. For instance, you can set a deal stage as "closed won". All of this syncs immediately to your CRM account so you can view this information either here or there.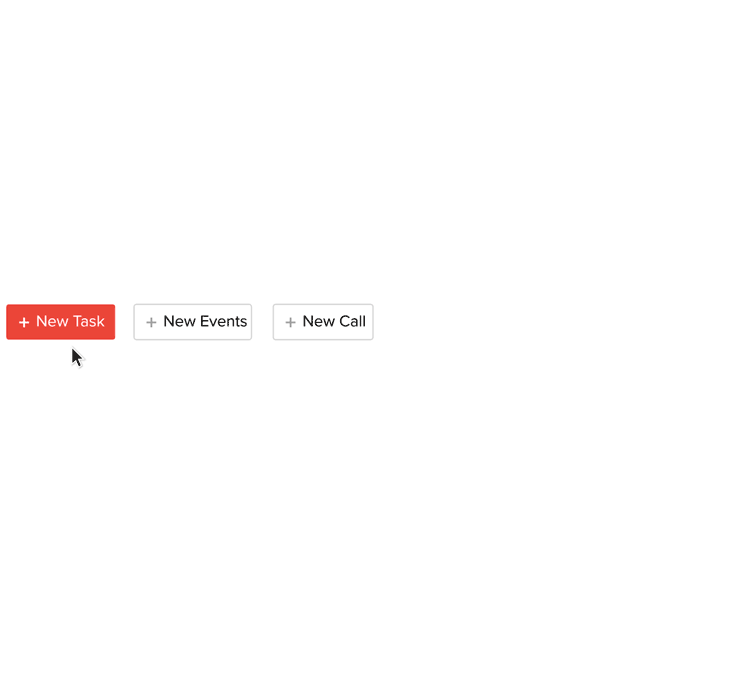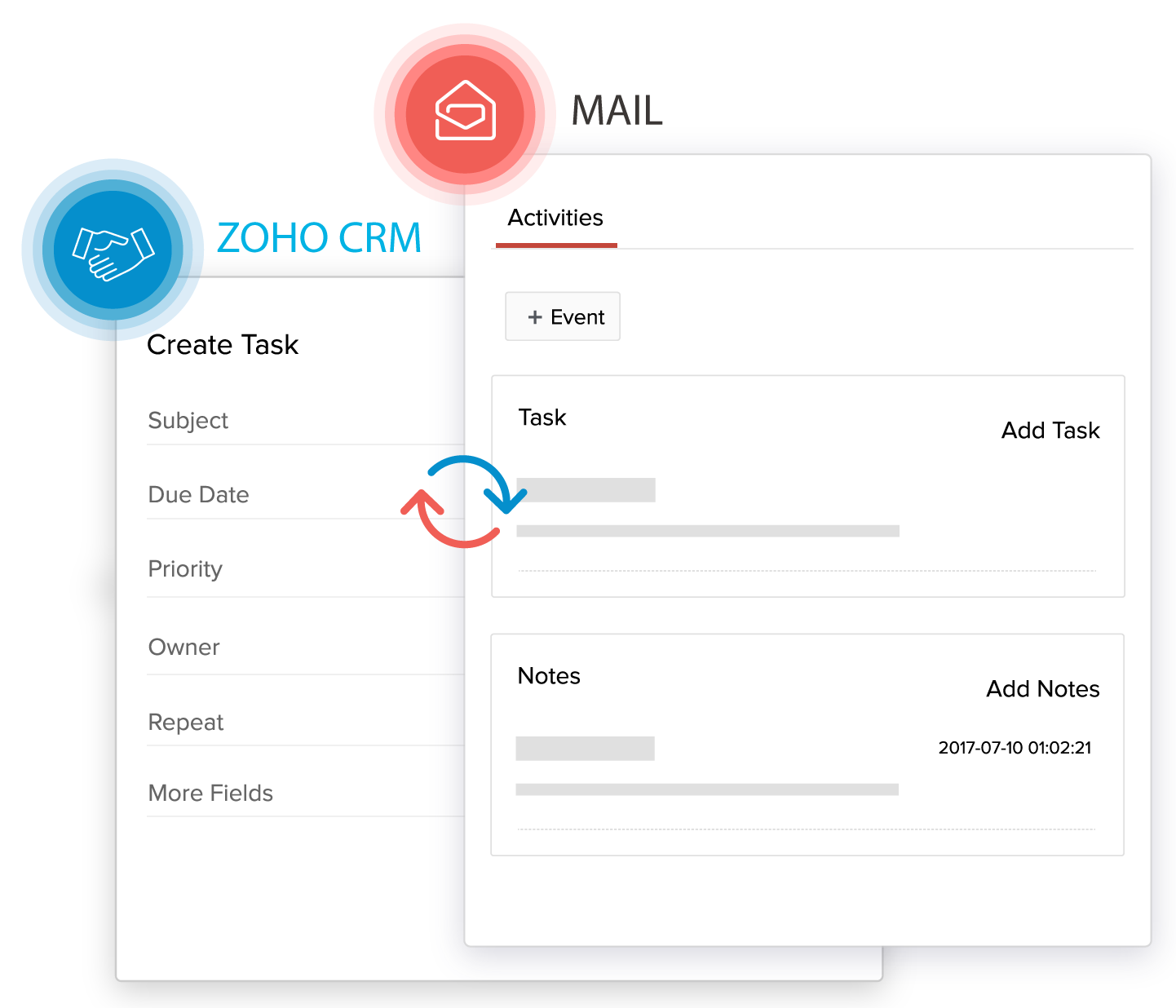 CRM inside your Inbox
Waste no time in finding your CRM Contacts when you are ready to compose that important message. As you start filling in the email address, the auto-suggestion list will prompt you to look-up your CRM contacts under a clearly demarcated section.