Brands that trust Zoho Lens
Here's how augmented reality is a game-changer for the automotive industry
Disruptions are the driving forces in automotive manufacturing processes. With rising expectations in performance, quality, and safety, OEMs (original equipment manufacturers) strive to achieve industry standards while optimizing productivity and efficiency.
Monitor production lines in real time
Using Zoho Lens, production control specialists can quickly check the assembly status at each workstation and guide engineers from any location by directly accessing their smartphone cameras.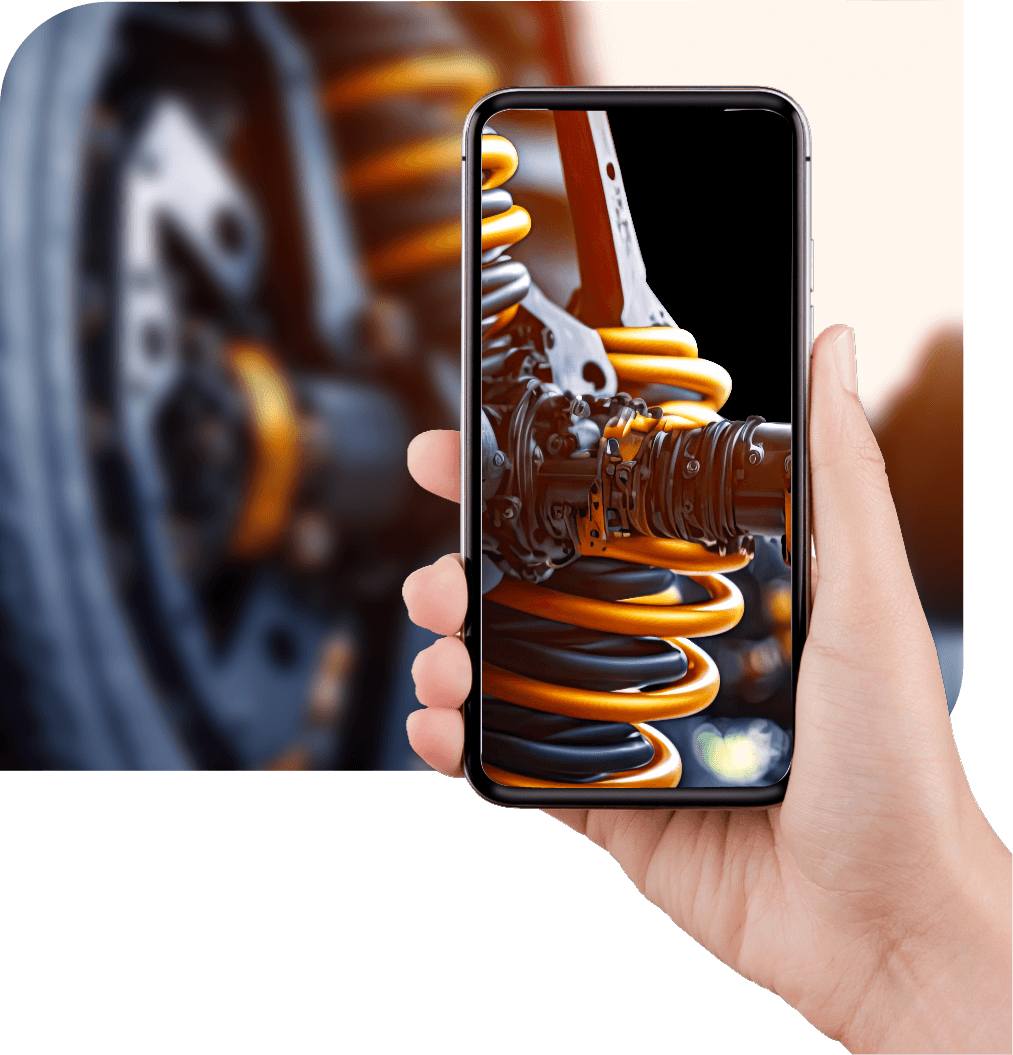 Collaborate remotely in prototyping
Auto designers can virtually connect with engineering experts anywhere in the world and revolutionize car design with AR collaboration. Equipped with in-session tools, they can analyze crucial components, provide detailed instructions, and make quick decisions or improvements to the automobile.

Build a comprehensive knowledge base
Zoho Lens allows you to record sessions, take notes and snapshots, and store them in one place. Technicians can record complex procedures, like wire harness assembly, for training and auditing purposes. With a centralized and accessible knowledge base, technicians can solve and prevent minor issues at their origins.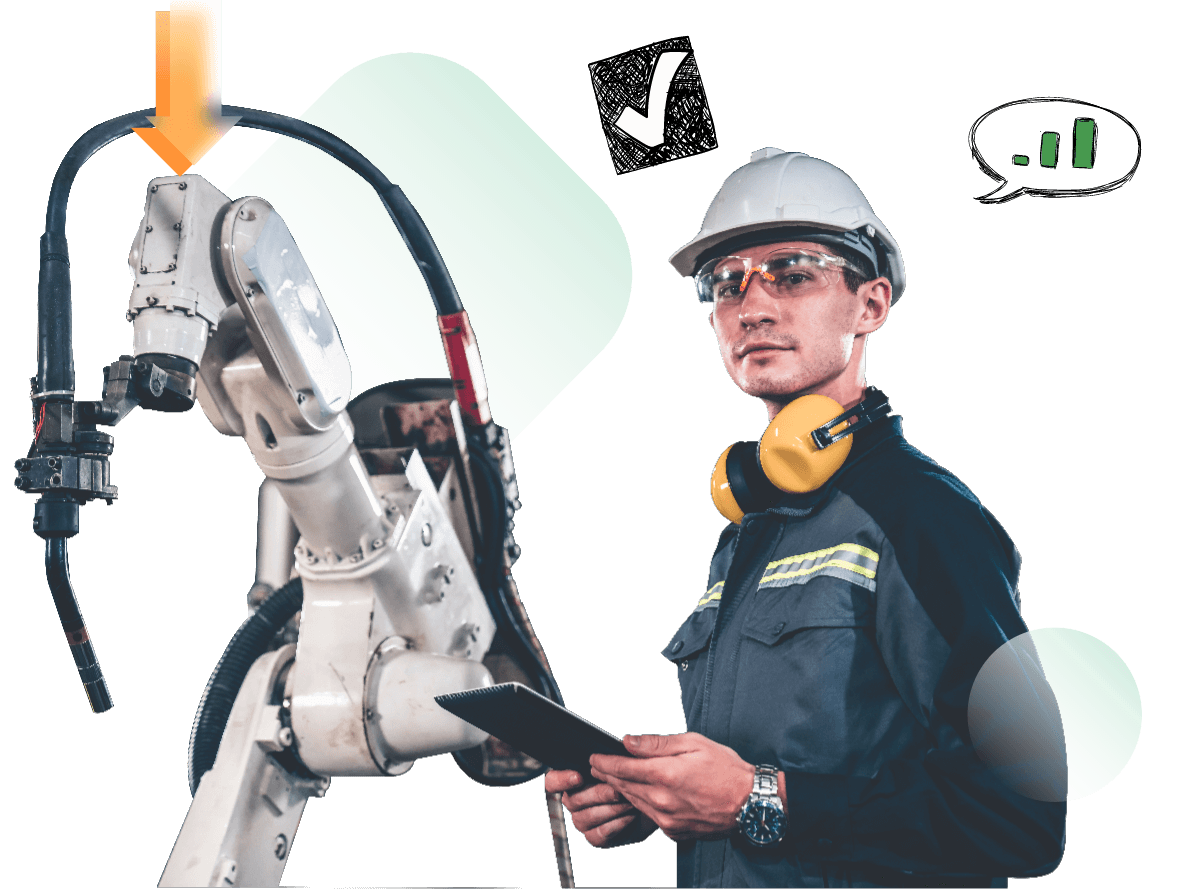 Ensure quality and safety standards with live visual pointers
Vehicle Inspectors can conduct safety checks remotely by guiding field mechanics with visual pointers and annotations, as well as adding notes to individual annotations.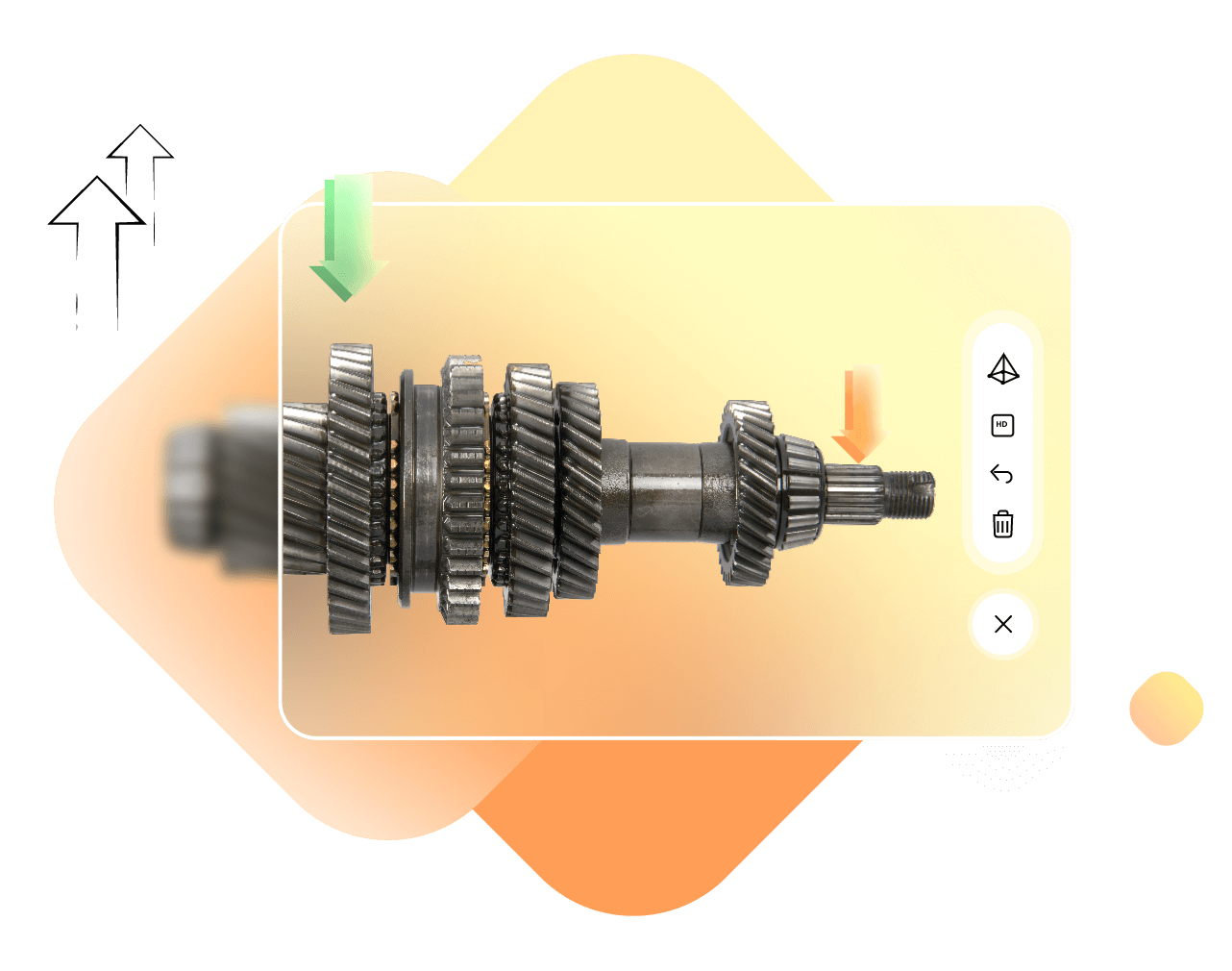 Go hands-free with smart glass support
Zoho Lens has partnered with global smart glass manufacturers like Vuzix, Epson, and Realwear so you can stay focused on the task at hand while receiving visual remote assistance.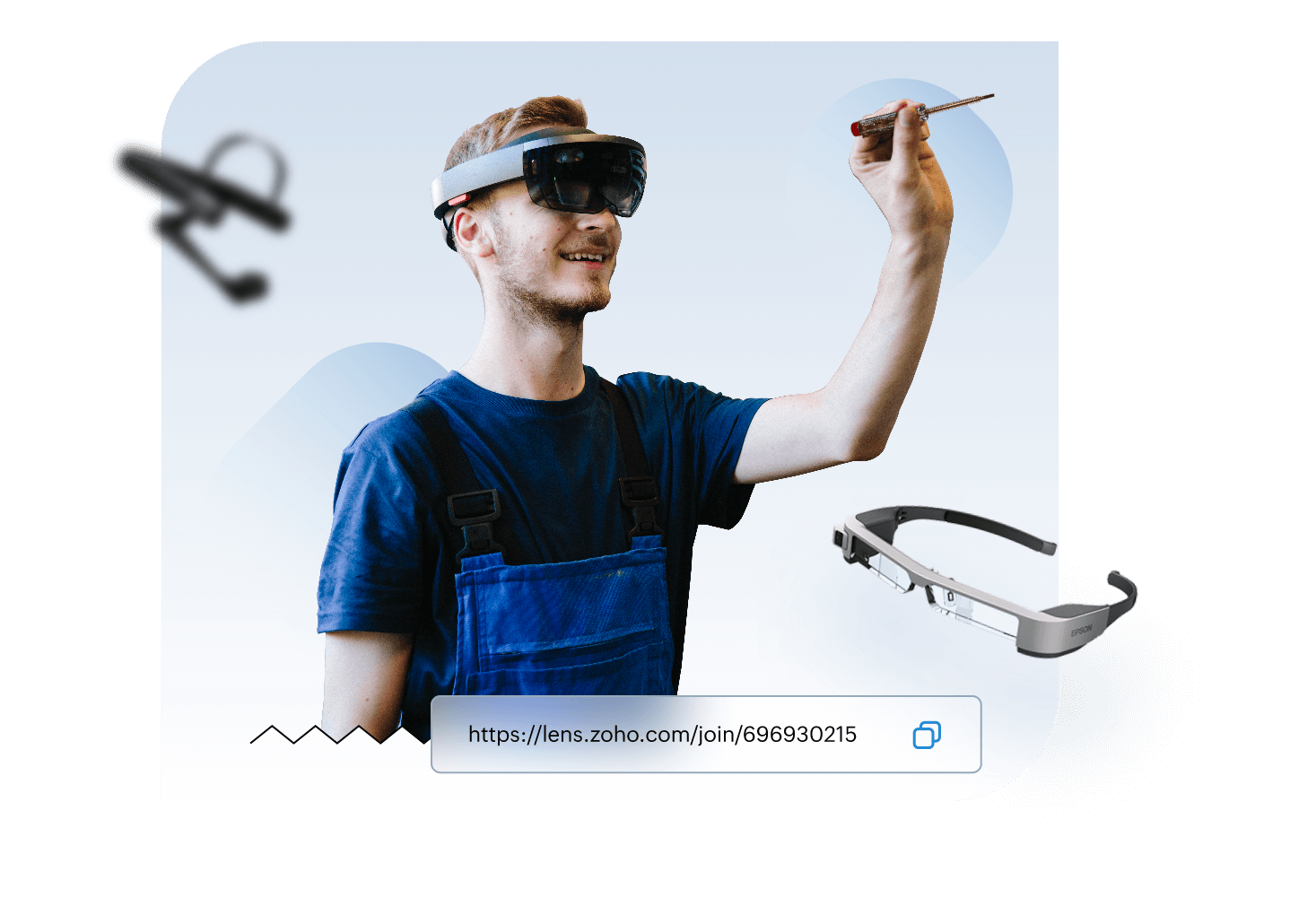 How it works
Get Connected
Supervisors can start or schedule a remote session with a field technician from any device and send them an invite through SMS or email or by sending them the join link.
See what your engineer sees
Once the engineer joins the session, you can check the status of automobile assembly through their live camera stream.
Collaborate through text, voice chat, and AR tools
During the session, supervisors and engineers can express their thoughts and ideas through text or voice chat. With AR annotations, they can draw focus to crucial areas on the stream and provide step-by-step instructions.
Optimize your automotive operations with these key features
Live camera streaming
Production control specialists can access any smartphone or smart glass camera and view the camera stream through their preferred browser.
Highlight 3D objects
Supervisors and engineers can use AR tools during a remote session to draw shapes or place arrows directly on the live camera stream and bring attention to specific components or issues.
Text and voice chat
Supervisors can establish a steady stream of communication with auto engineers and electricians using the text and voice chat features.
Snapshots
Engineers involved in maintenance and repair of automated machines can take snapshots of the live camera stream during the session for future reference and analysis.
Multi-participant sessions
Engineers can invite professionals from other departments for help obtaining more information or fixing an automated machine remotely.
Integration
Process engineers can integrate Zoho Lens with their existing apps using API and mobile SDK to seamlessly initiate augmented reality sessions from their devices, effectively optimizing the automotive manufacturing process.
Live Text Scan
Automobile dealers can scan text on brochures and manuals while making a virtual marketing pitch to a customer and provide quick contextual information about the car on sale.
QR/Barcode Scan
Logistics staff can speed up the delivery process of automobile parts by scanning the QR codes/barcodes on tags and labels and dispatching them accordingly.
Freeze Camera Stream
Auto electricians can freeze the camera stream during wire harness assembly or other complex procedures and focus on giving detailed instructions to other engineers in the session.
Analytics
Automobile manufacturers can get an overview and detailed reports of the remote sessions initiated by the plant personnel and authorized service centers using the Session Analytics feature and identify areas of improvement within production, sales, and services.