Inventory
How do I add custom fields to my orders, invoices and invoice payment receipts?
To add custom fields:
Click the Gear icon on the top-right corner.
Go to Preferences - Sales Orders.
Switch to the Custom Fields tab and click the + New Custom Field button on the top-right corner.

Give your custom field a proper name and select the data type.
Choose whether it has to be a mandatory field in that module.
Choose whether it has to appear on the PDF version of your transaction.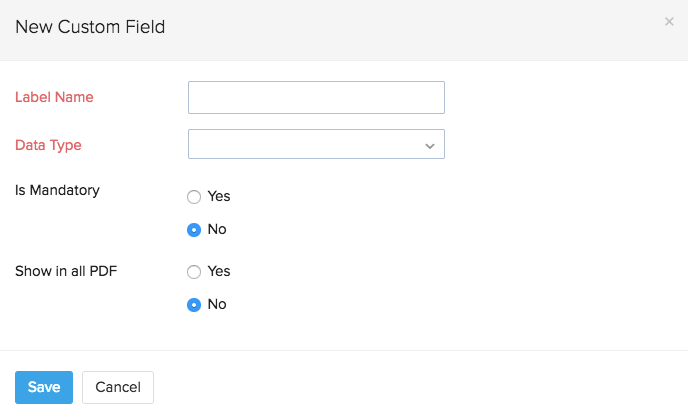 Click Save at the bottom to create the custom field.
Note: You can create up to 44 custom fields for a module. However, there is a limit to the number of custom fields you can add for each data type. Click here to know the limitations.
Likewise, you can add custom fields to all the other modules.