Inventory
Can I manage more than one organization in Zoho Inventory?
Of course you can! To do so, follow the instructions below:
You can manage multiple organizations with a single account. To add another organization:
Click on the tab that contains the name of your organization that is located on the right top corner of your page.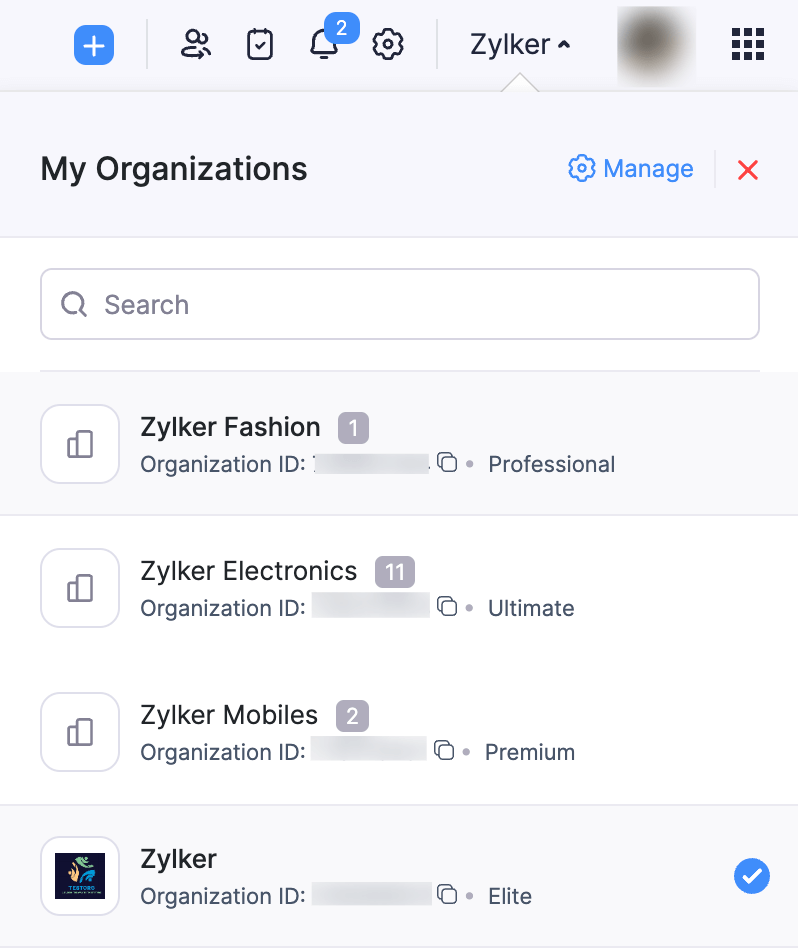 Click on 'Manage Organizations' from the drop down.
It will take you to a new window, where you can add a new organization and switch between your existing organizations.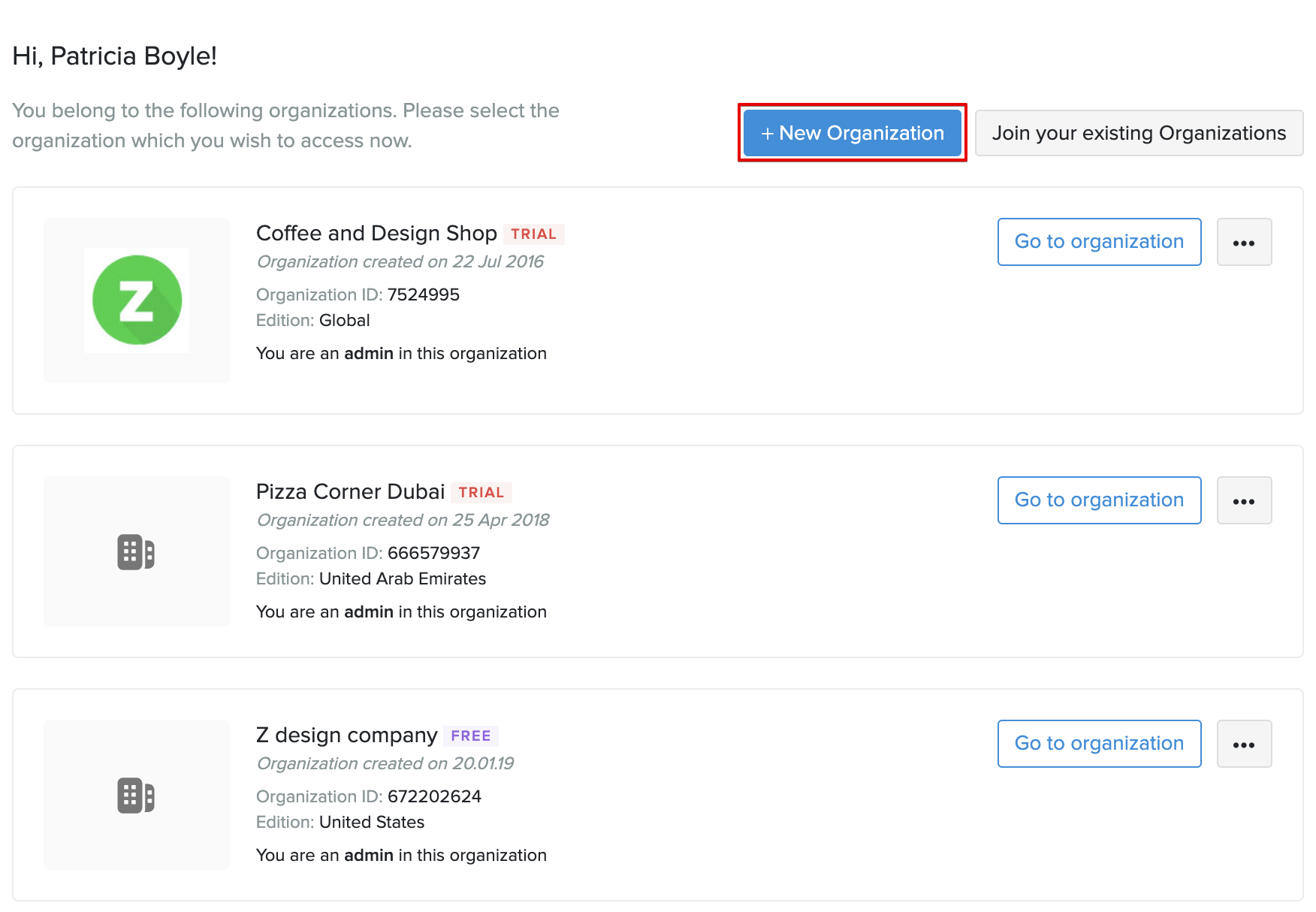 Click on New Organization button.
The quick setup window for creating a new organization appears.
Fill up the necessary details and you now have a new organization.