How do I import/export a price list?
You can import or export a price list by following these steps,
Go to Price Lists module on the left side bar.
Click on the burger icon on the top right corner to find options to import and export price lists.
Note that you can only import files in the CSV or TSV format, and export from Zoho Invoice as only CSV or XLS files.

Note: After importing the price list, you can choose it while sending out an estimate/invoice. The option to choose the price list of your choice will be available as a drop-down in the estimate/invoice creation form.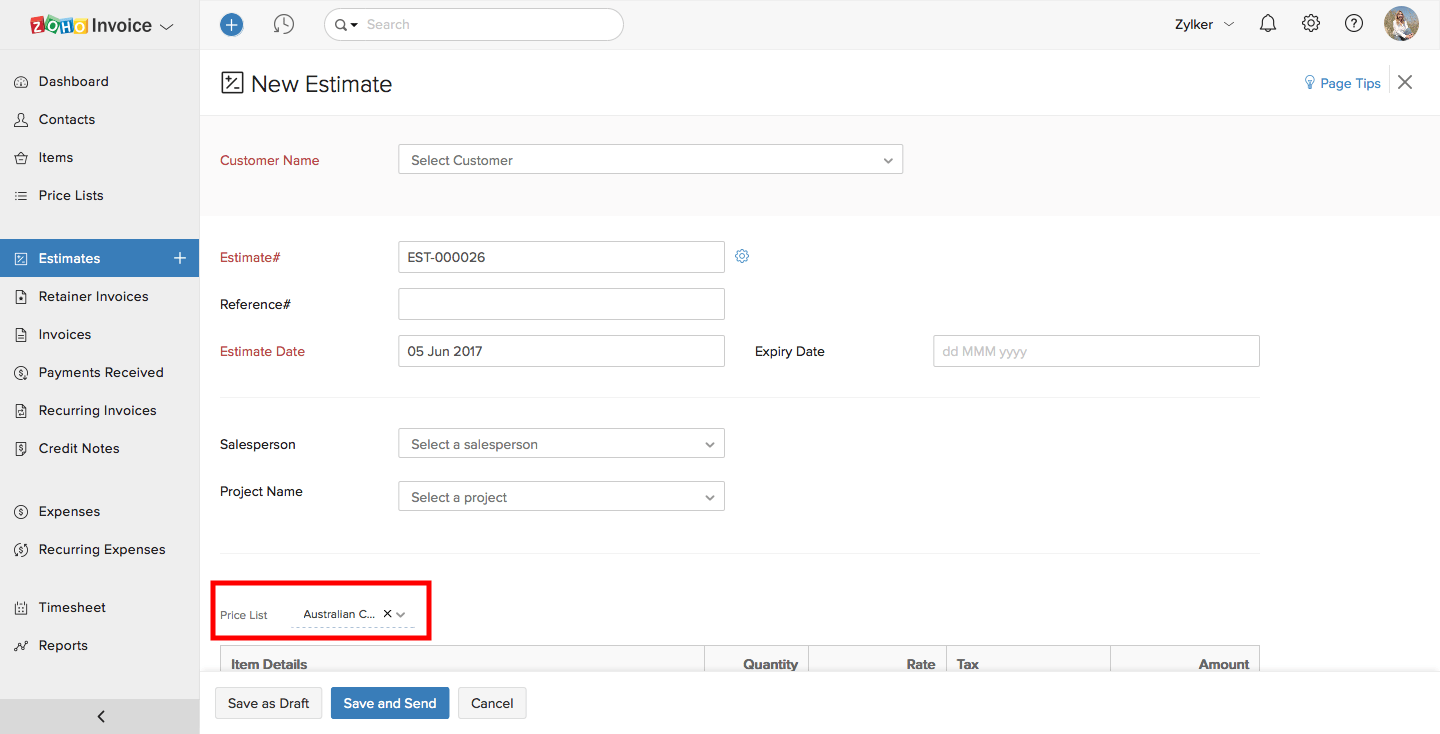 ---