Can I add more than one primary contact?
You can have as many organizational contacts as you want, but only one will be your primary contact for communication at a time.
To add more organizational contacts:
Navigate to organizational profile in settings
Click on the Configure Emails option.
Follow the instructions below to manage them.
Configuring Email Addresses
This option allows you to configure your primary and secondary origanizational contacts and their email addresses, add your users as organizational contacts and edit or delete existing contacts.
To use these options, follow this:
Click on the Configure Emails option.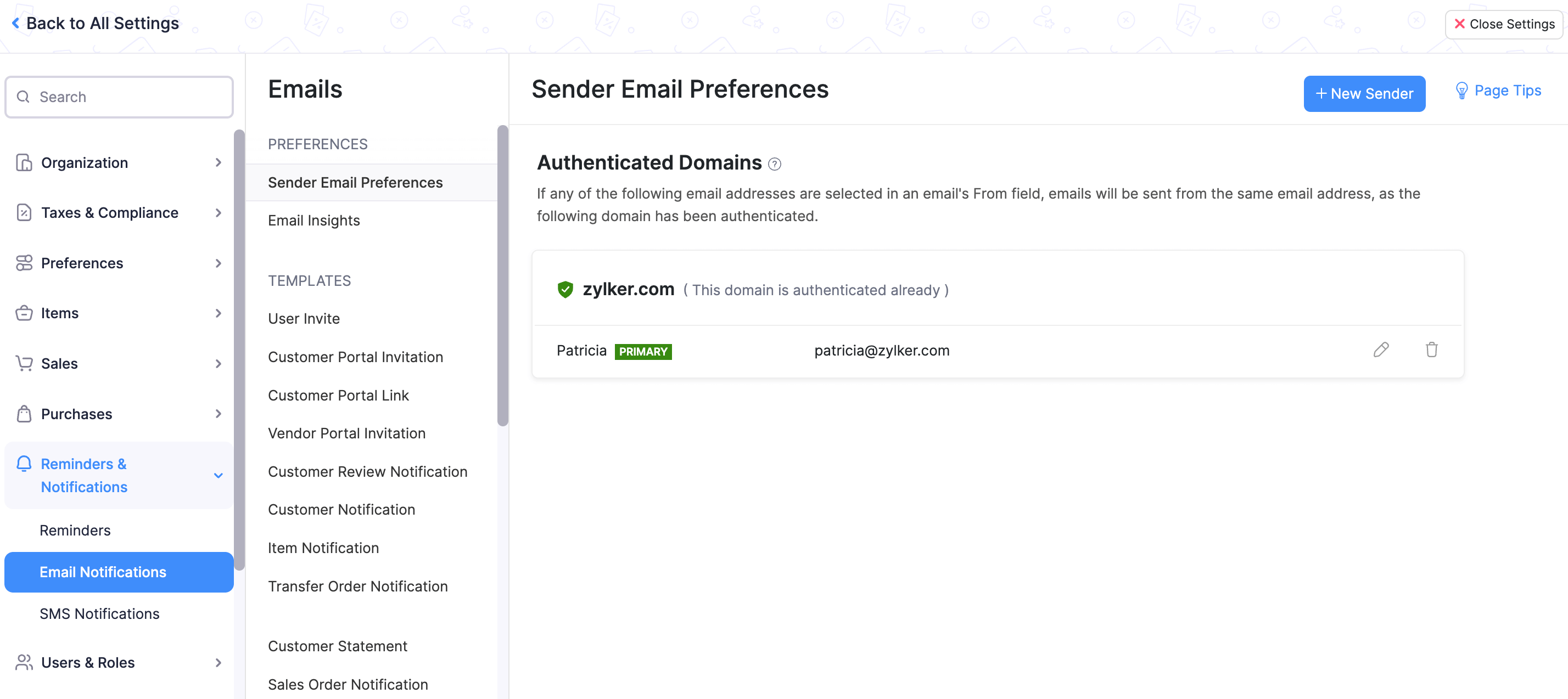 A new pop up called Organization contacts opens up.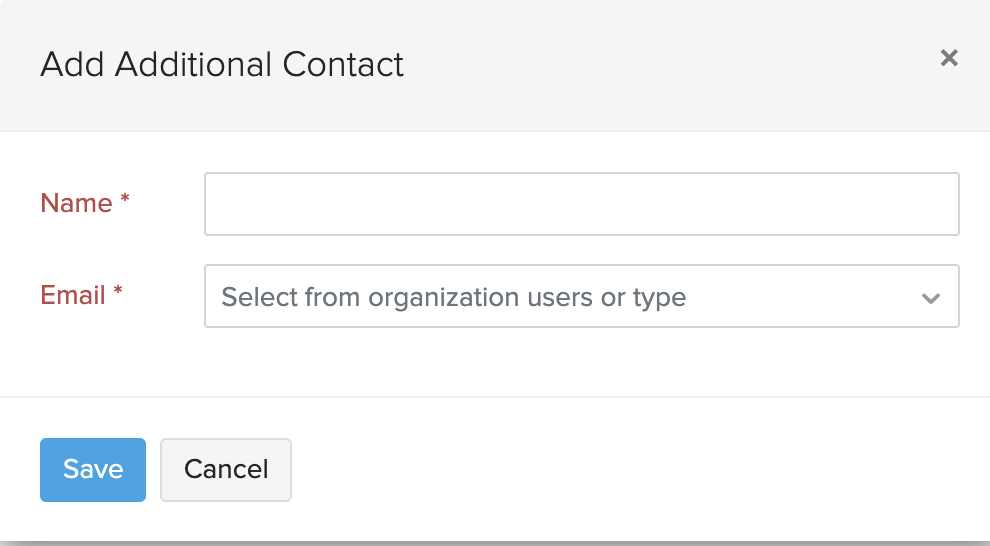 Click on the +Add Additional Contact option.
A new set of fields open up for you.

Fill up the details and click the Save button.
A system mail will be sent to the new email that you added.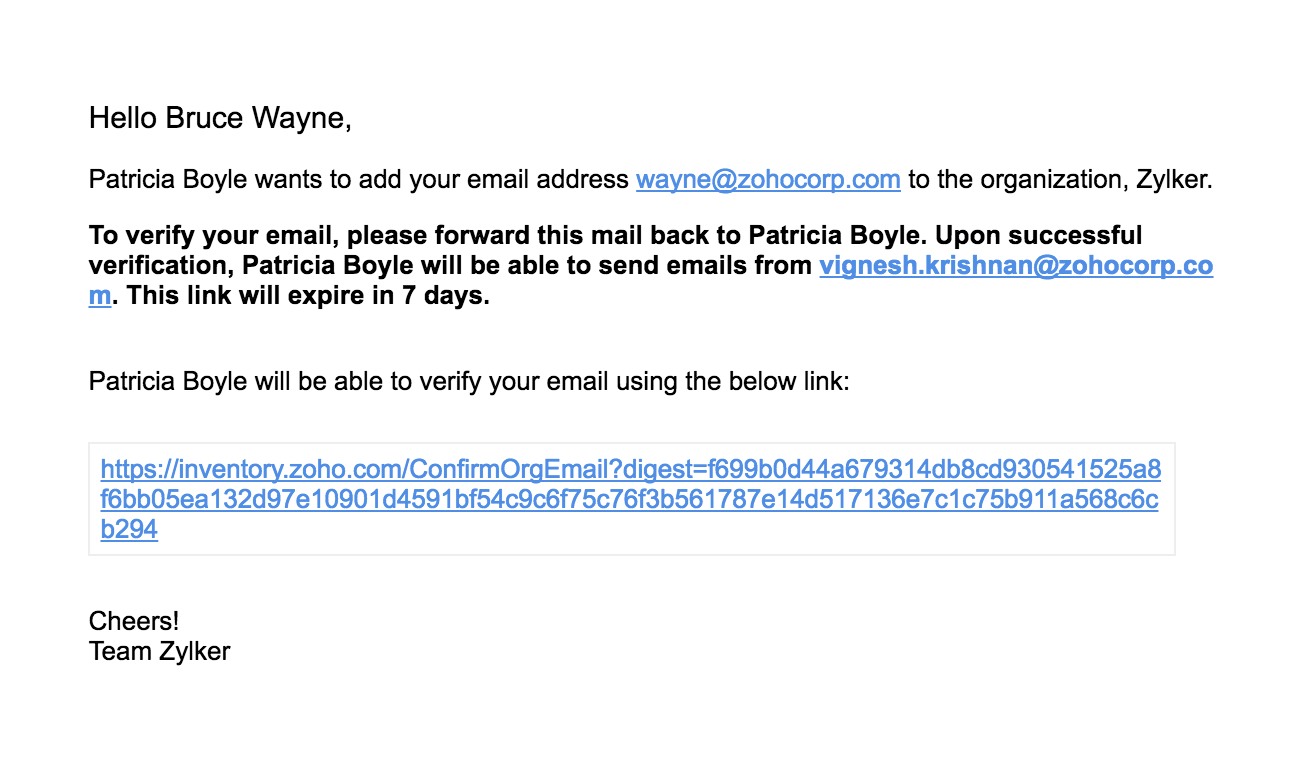 The owner of the email ID has to confirm the email address by clicking on the Confirm Email Address button on the email he/she received.
As soon as he/she confirms, a new window opens up where you - the admin has to authorize the confirmation by clicking on the Confirm button.

The email and the contact person will be successfully added as an organizational contact for you.
You may now mark the new contact as the primary contact by howering over the origanization contacts pop up and clicking on the Mark as primary option.

You also have the options to edit or delete an existing contact.
Note: Atleast one primary contact must always be available for enabling proper communication between you and your customers & vendors.