Inventory
How to create a Shipping Bill in Zoho Inventory?
Enabling Shipping bill:
In order to create a shipping bill in Zoho Inventory you will have to enable Do you want to enable overseas trading under GST settings. Follow the below mentioned steps to get started.
Click the Gear icon(Settings) and select Taxes.
Select GST Settings.
Check the Do you want to enable overseas trading option for Overseas Trading.
Select an account to track overseas trading.
Click Save.
Note: If you haven't configured GST settings in Zoho Inventory, click here to know more.
To create a shipping bill, follow the below mentioned steps:
Note: Shipping bill can be generated only for customers who are in SEZ or overseas.
Go to Invoices on the side bar.
Select the invoice for which you wish to create a shipping bill.
Click the More button and select Create Shipping Bill from the drop-down.
In the following shipping bill creation page, enter the details of the shipping bill, custom duty charges and other additional charges that you incurred for that transaction.
Click on Save to proceed.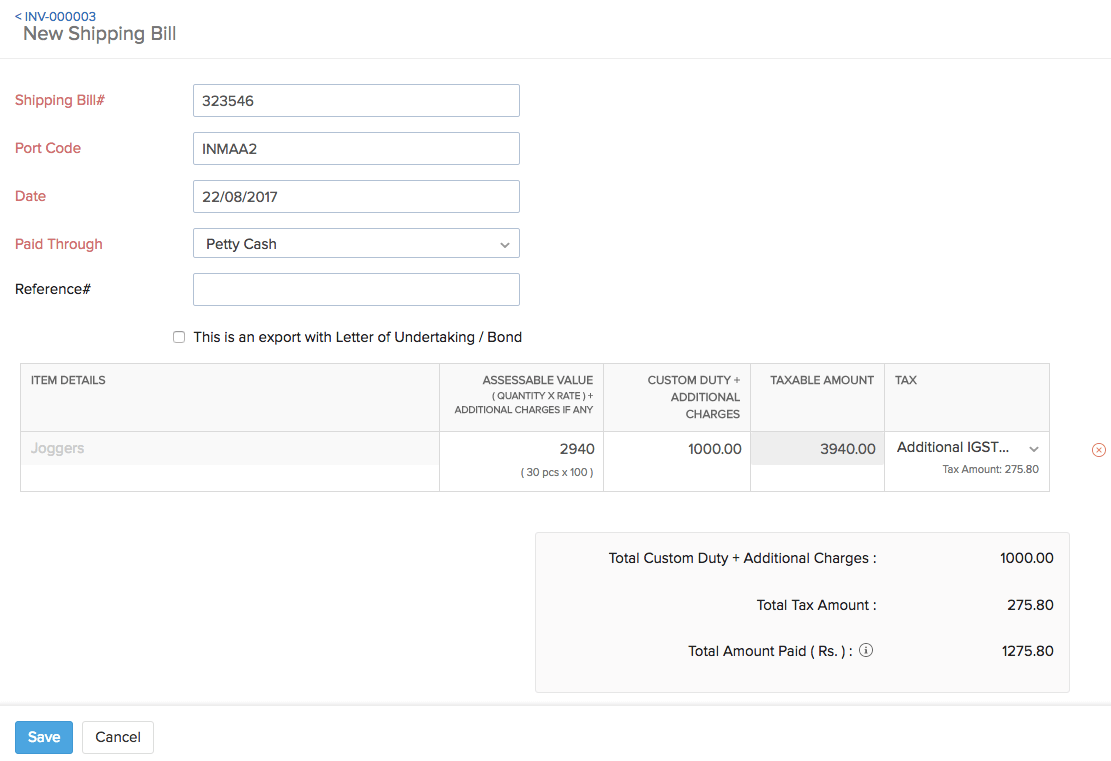 Under the Shipping Bill section, you can find the associated shipping bill number for the invoice.