It's 2016, DOS IS DEAD
All your other apps have a classy, sleek design; why should your accounting app look like 1991? Unlike Tally, Zoho Books offers you a smooth and intuitive user-experience, with an attractive design that is easy-to-use.
With modern design comes modern functionality
Your Zoho Books app stays updated automatically, so there's no need to manually download and install updates. Finally, Zoho Books offers what any software worth its salt should: Online payment acceptance. Increase your profits by stepping into the modern age.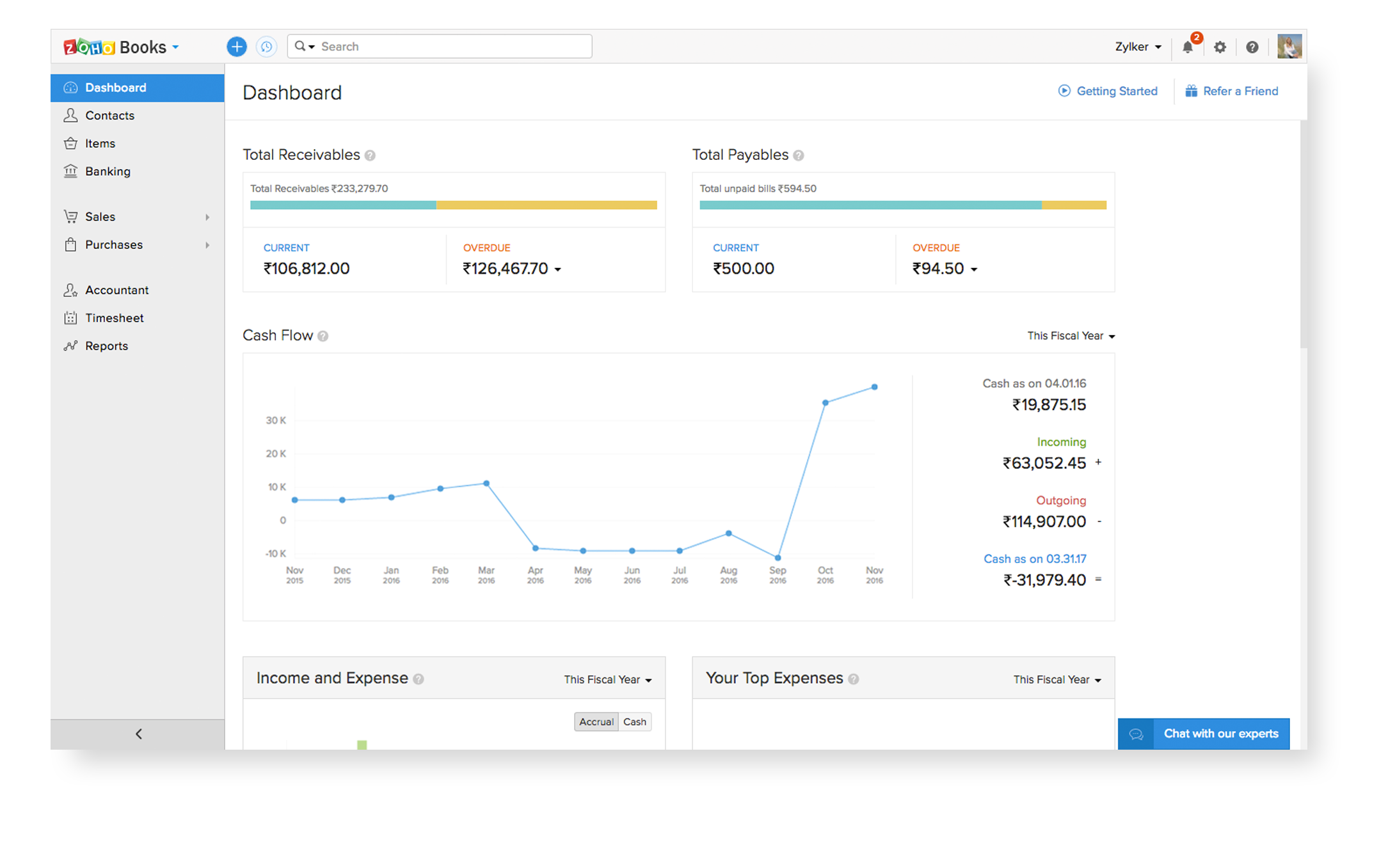 Get real time access to data
Zoho Books keeps all of your financial information up-to-date, making your monthly close-outs a snap, while automatic imports of your bank feed make the account reconciliation process much simpler.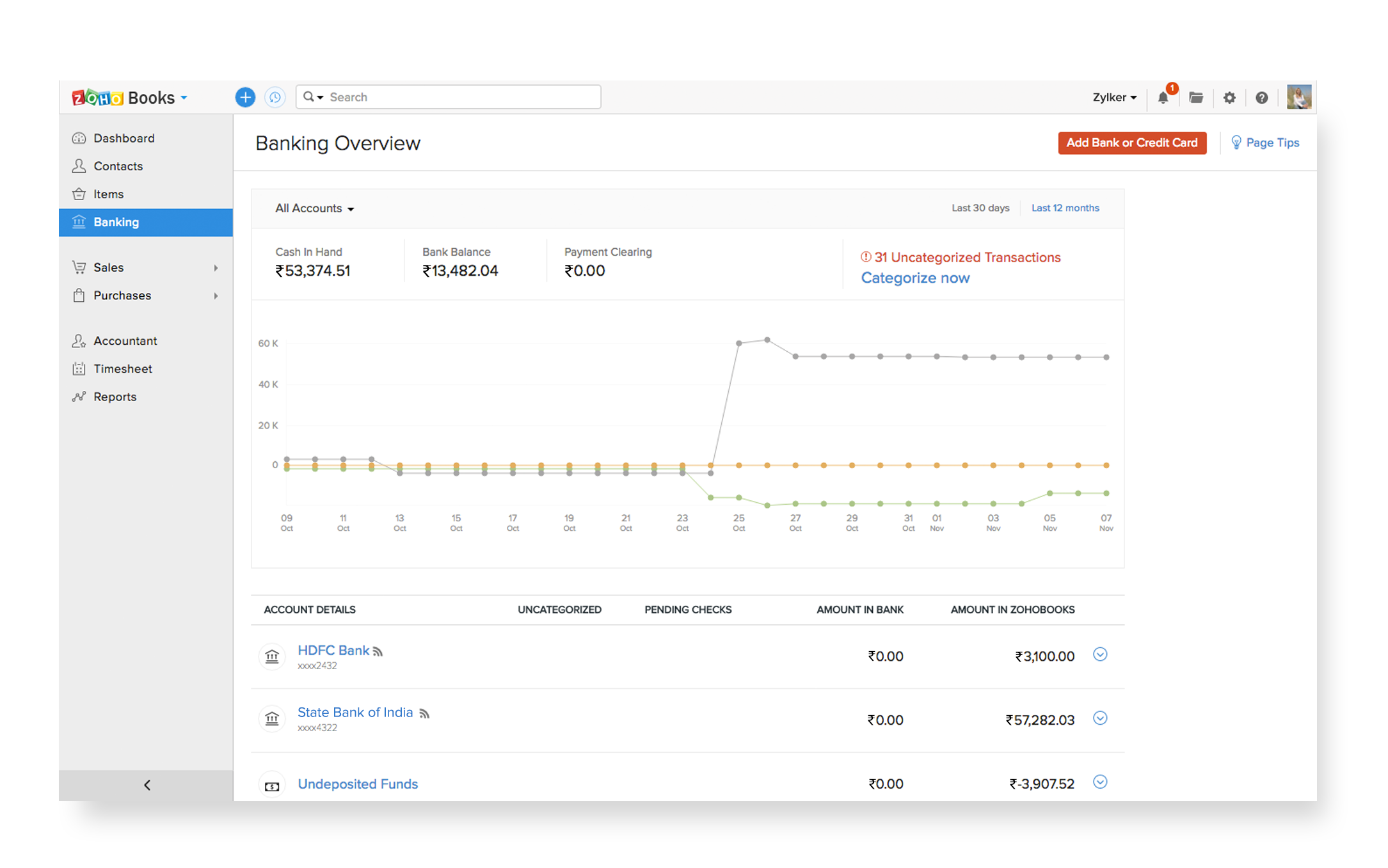 Expand and collaborate
With a wide range of integrations, you can manage all your business operations, from sales and finances, to human resources all on one platform.