---
How can I add the FSSAI number to my transactions?
The Food Safety and Standards Authority of India (FSSAI) license number is a unique 14-digit number issued to all the food business operators who are in compliance with the rules and regulations under the Food Safety Standards (FSS) Act.
Starting from 1 October 2021, the FSSAI has made it mandatory for food businesses to declare the 14-digit FSSAI License/Registration number on cash receipts, invoices, cash memo, bills, or similar transactions.
Before you can add the FSSAI number to your transaction, you will have to add it to your Organization Profile. Here's how:
Go to Settings and select Organisation Profile.
Scroll to the bottom of the page, and click Add Additional Field.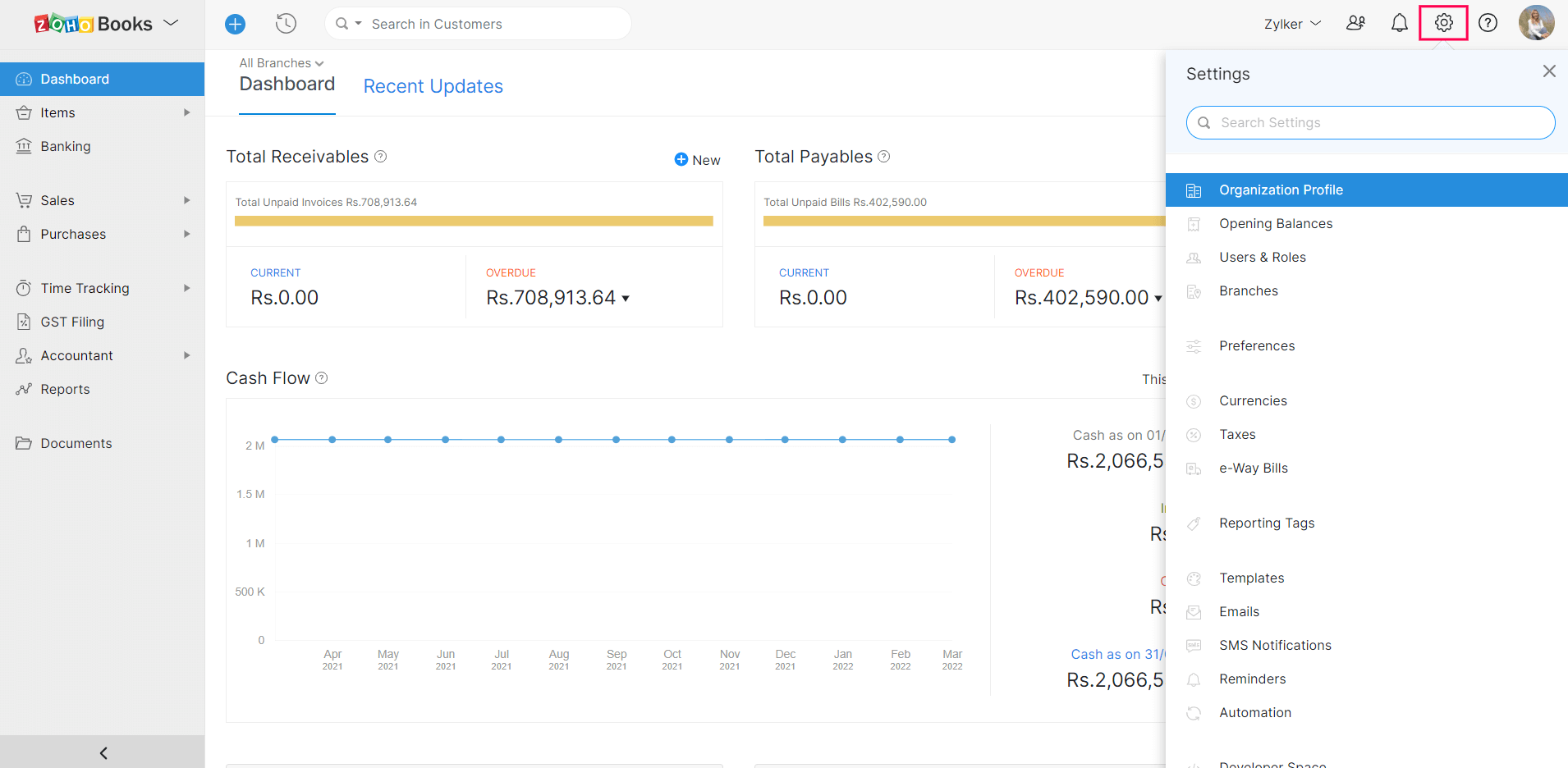 Add a suitable label such as FSSAI No. or a similar label, and provide the 14-digit FSSAI license number as the value.
Click Save.
To add the FSSAI number to your transactions, you will have to add the placeholders in your Address Format. Here's how:
Go to Settings > Preferences > General.
Click Insert Placeholder under Organisation Address Format and click the FSSAI No. label and the value that you added in the Organisation Profile.
Now the trasanctions will display the FSSAI number as part of the organization address.