Shake off your password fatigue.
Zoho Vault for Google Workspace.
Managing your business operations on the cloud with Google Workspace already gives you dozens of advantages. Now, with Zoho Vault, say goodbye to storing your important passwords on spreadsheets and sticky notes. It helps you securely store, share and manage all your passwords for easy, powerful access management.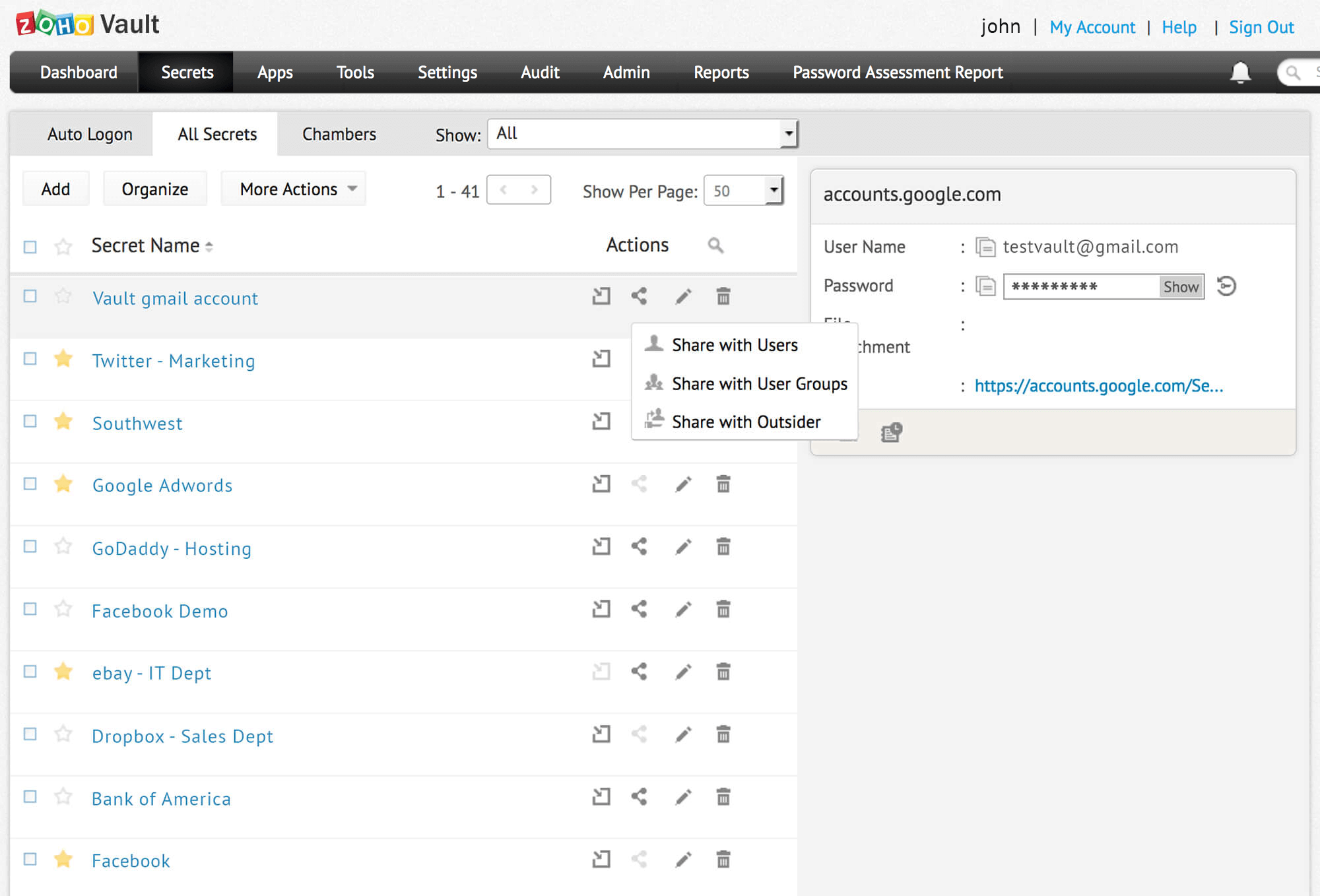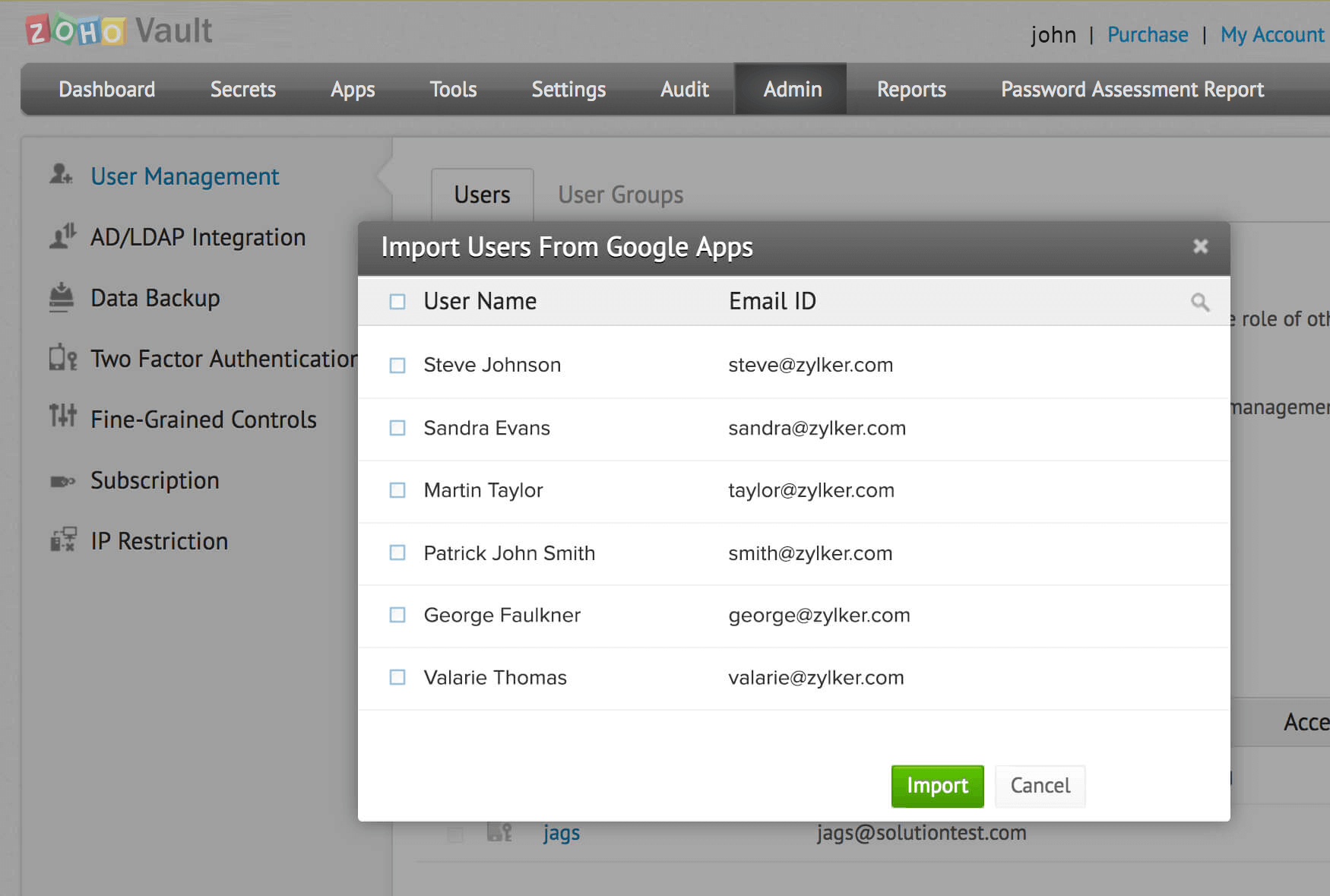 Import your users easily
Import your Google Workspace users directly into your Zoho Vault account in just a couple of steps. You can even import users from your existing files in Google Drive.
Secure your online files
Protect your files online by storing them in Zoho Vault with an additional layer of security. You can move your files between Zoho Vault and Google Drive anytime using our simple export and import options.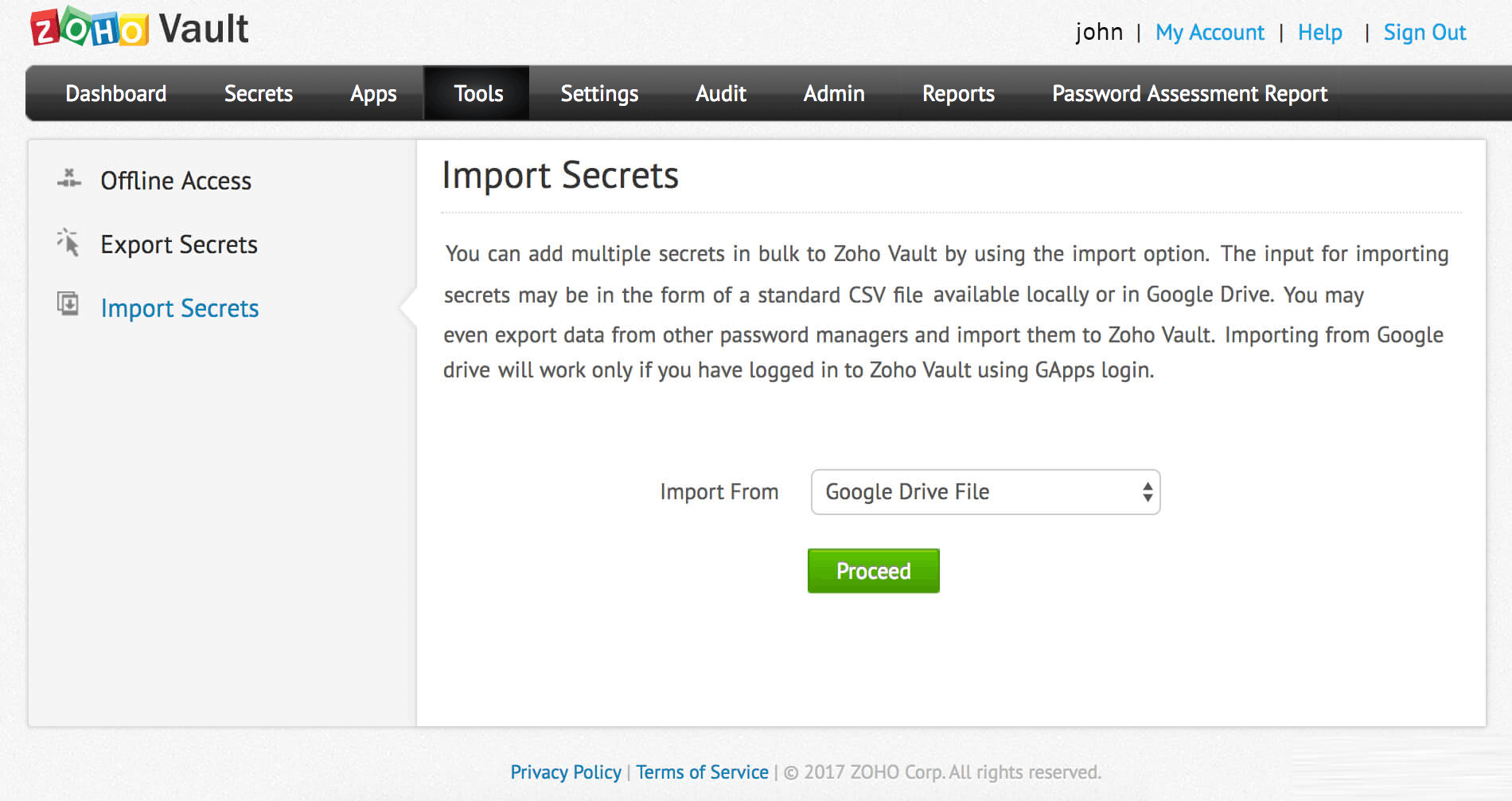 Why choose Zoho Vault and Google Workspace?
On-site password management
Zoho Vault offers native browser extensions for Chrome, Safari, and Firefox to help users perform most of their password management operations from whatever site they are on. No need to log in to a separate web interface every time.
Manage passwords from anywhere
With Zoho Vault and Google Workspace, you can easily view, share, and manage all your passwords from anywhere at any time using our native mobile apps for iOS, Android and Windows.
Smart single sign-on
Sick of remembering a ton of passwords? With the power of single sign-on, users can access Zoho Vault with their existing Google Workspace credentials. No more password fatigue.

Eric M, Director of IT, Vizergy
"Very easy to use and deploy to our different teams. An overall cost effective solution for our business. Most teams were managing passwords in an insecure fashion. Now they can be managed securely using Zoho."