Zoho Sign for Google Workspace
Simple and Secure
Save time and tedium with a simplified signing process, highly secure digital signing technology and an efficient document management system.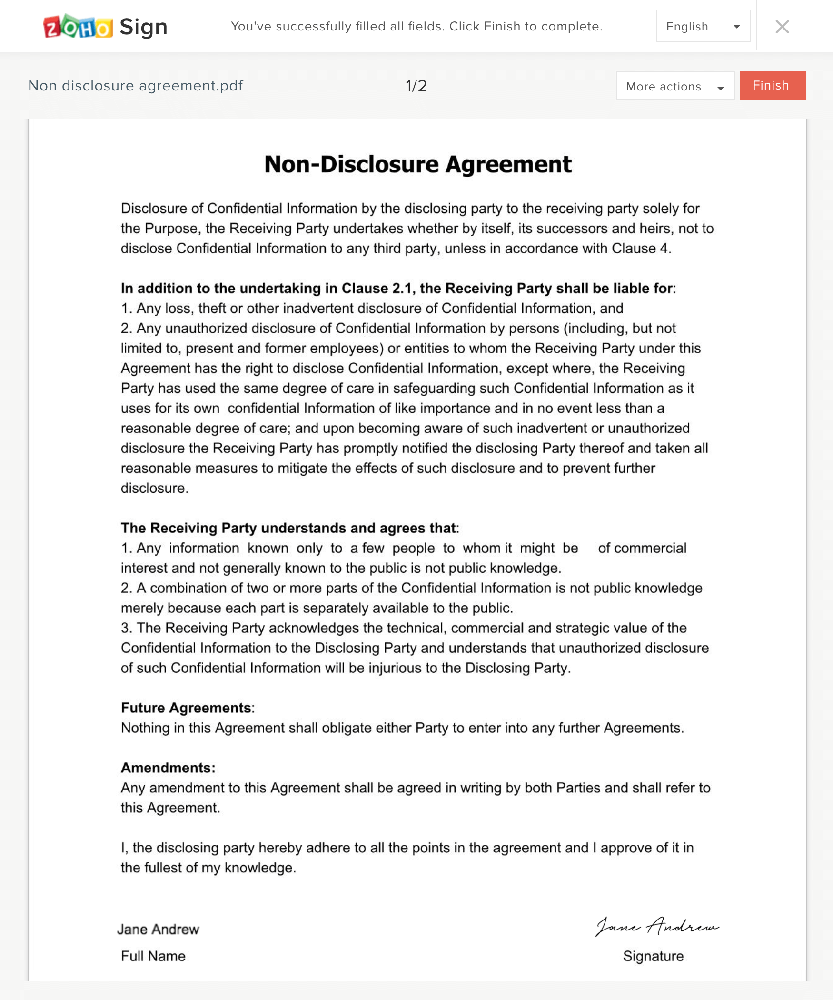 Create. Send. Sign.
Say goodbye to the unnecessary printing, signing and scanning. Create business contracts using Google apps, import them to Zoho Sign, and send documents to the recipients for signatures.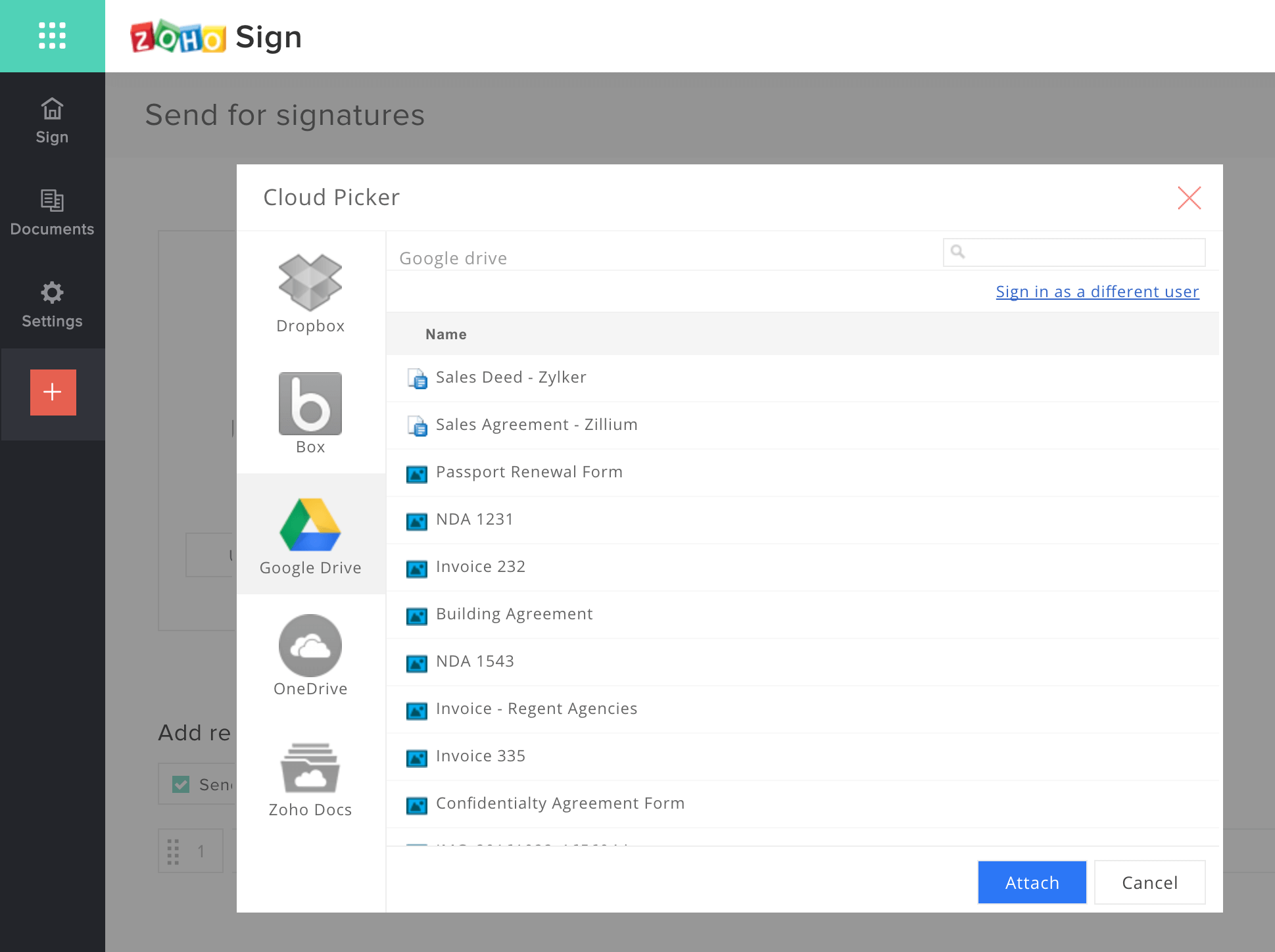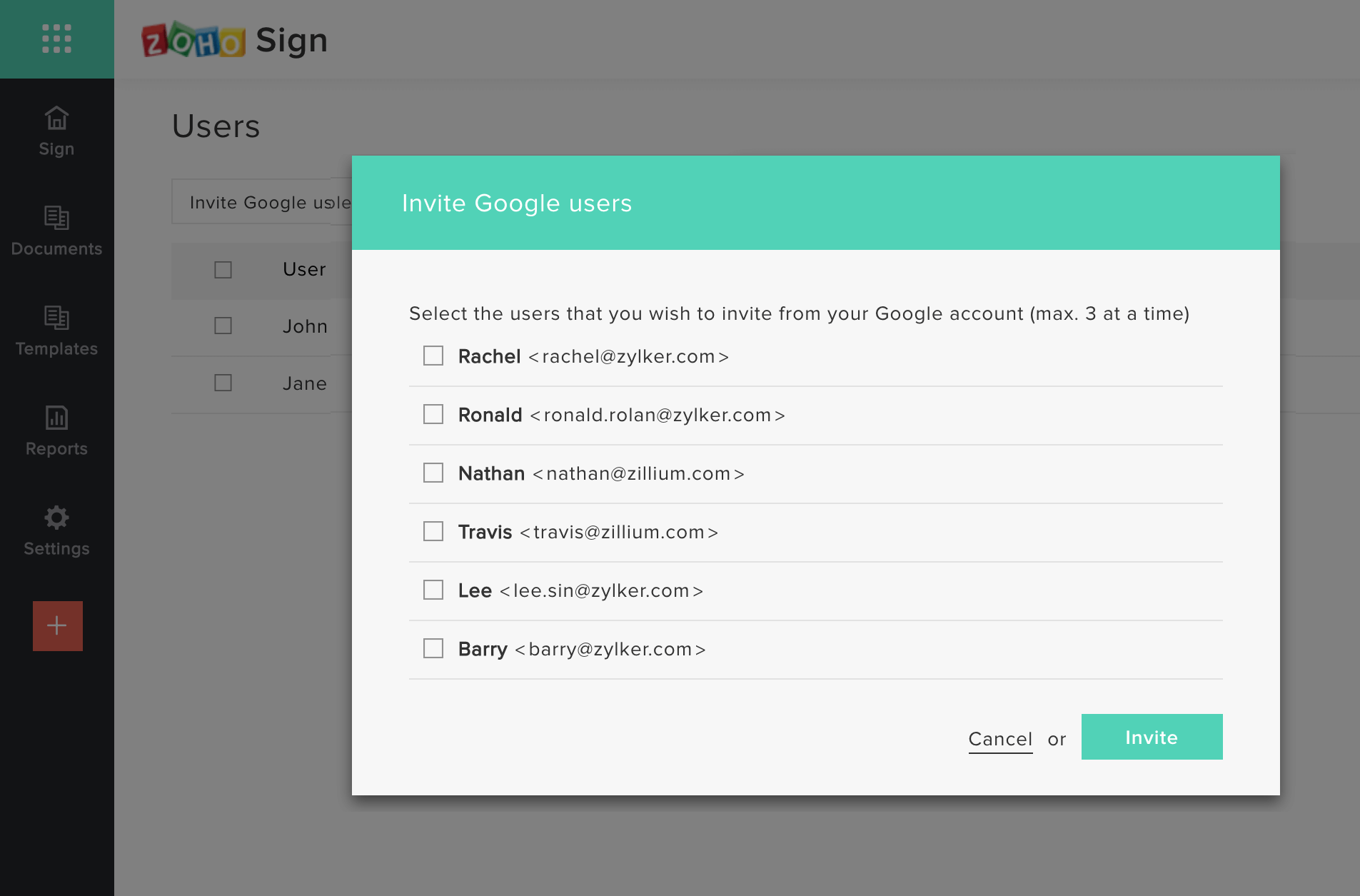 Import with ease.
Import documents and users from your Google Workspace applications to your Zoho Sign account.
Treasure the gold.
Signed documents can have significant value and they need to be preserved safely. Save signed copies to Google Drive for future references.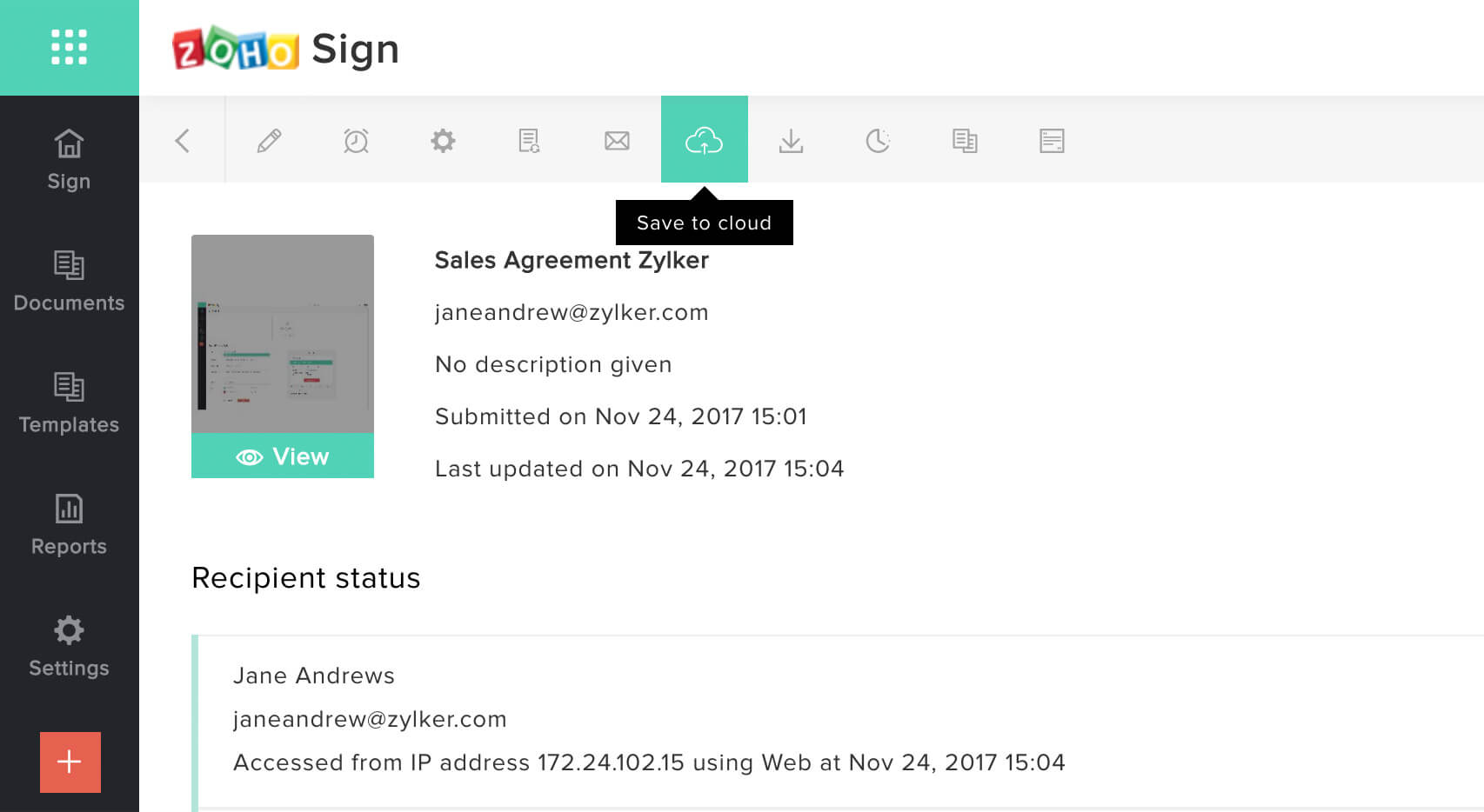 Why choose Zoho Sign with Google Workspace?
Carry your contacts along.
Tote your googleworkspace contacts along with you to Zoho Sign making your business communication much easier.
Sign more in less time.
Save time and tedium by quickly importing documents from googleworkspace, making document signing extremely efficient.
Save documents securely.
Preserve all your signed documents in one place by saving them directly in the cloud.