Choose right keywords to find your leads.
Add leads to your CRM database when visitors fill out web forms on your website. Find out which AdWords campaigns, Ad groups, and keywords perform the best so you can plan successful campaigns in the future.
Know your top performing keywords.
Put together online and offline conversions data for a clear view on sales numbers. Tracking this data is simple with the CRM AdWords integration. Set your conversion trigger points to push data to your CRM as the sales process progresses.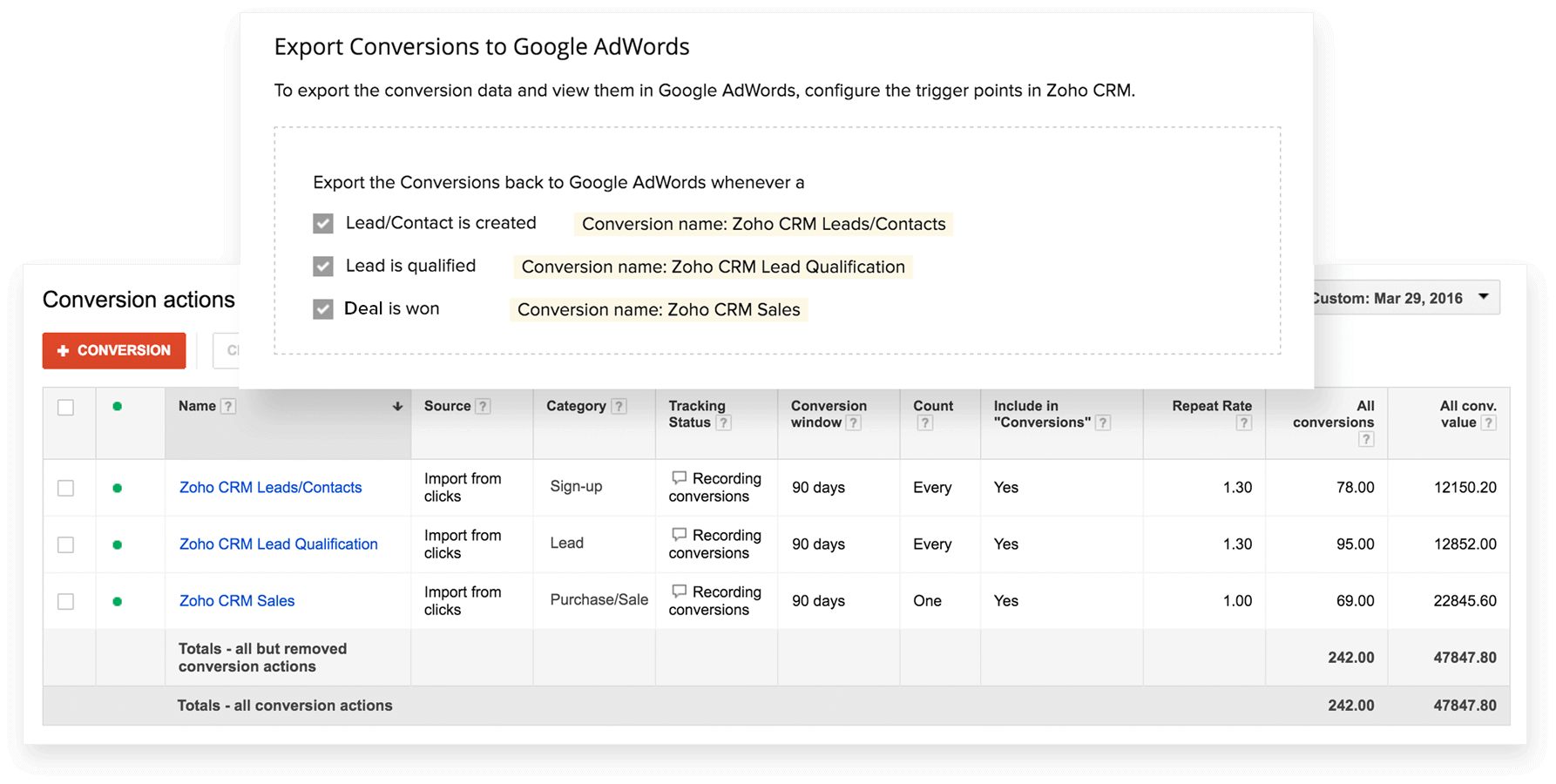 Easily track offline conversions.
Capture the GCLID (Google Click ID) when a prospective customer clicks on your ad and fills out the form. Know which keywords generate more traffic and which campaigns bring in more leads. Filter the leads generated via Google AdWords to choose your keywords judiciously.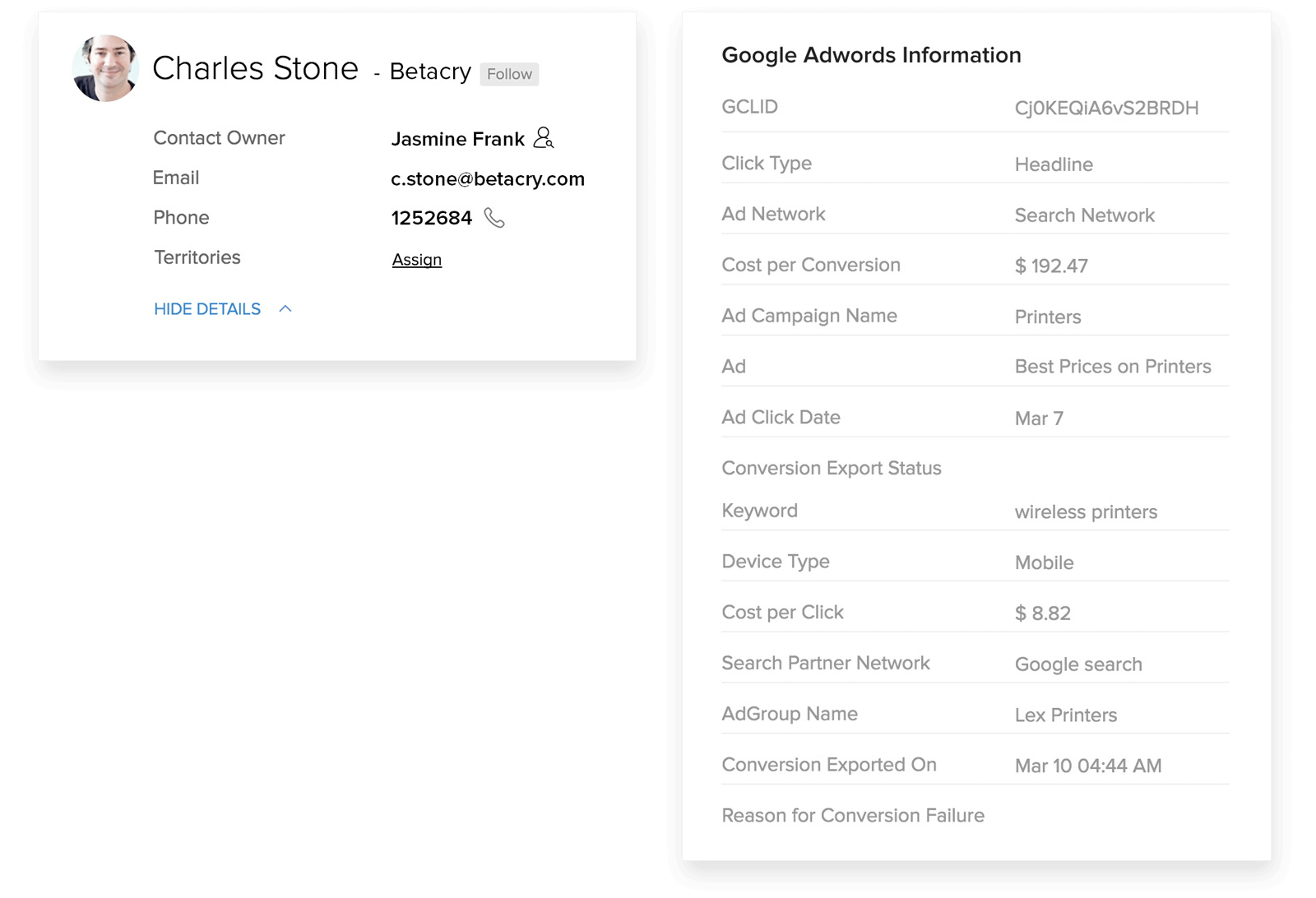 Get reports on campaign performance data.
A set of standard, default reports help you make more informed business decisions. Discover leads by device, Google Campaigns by industry, potentials stages by campaign, and more to plan your ads effectively.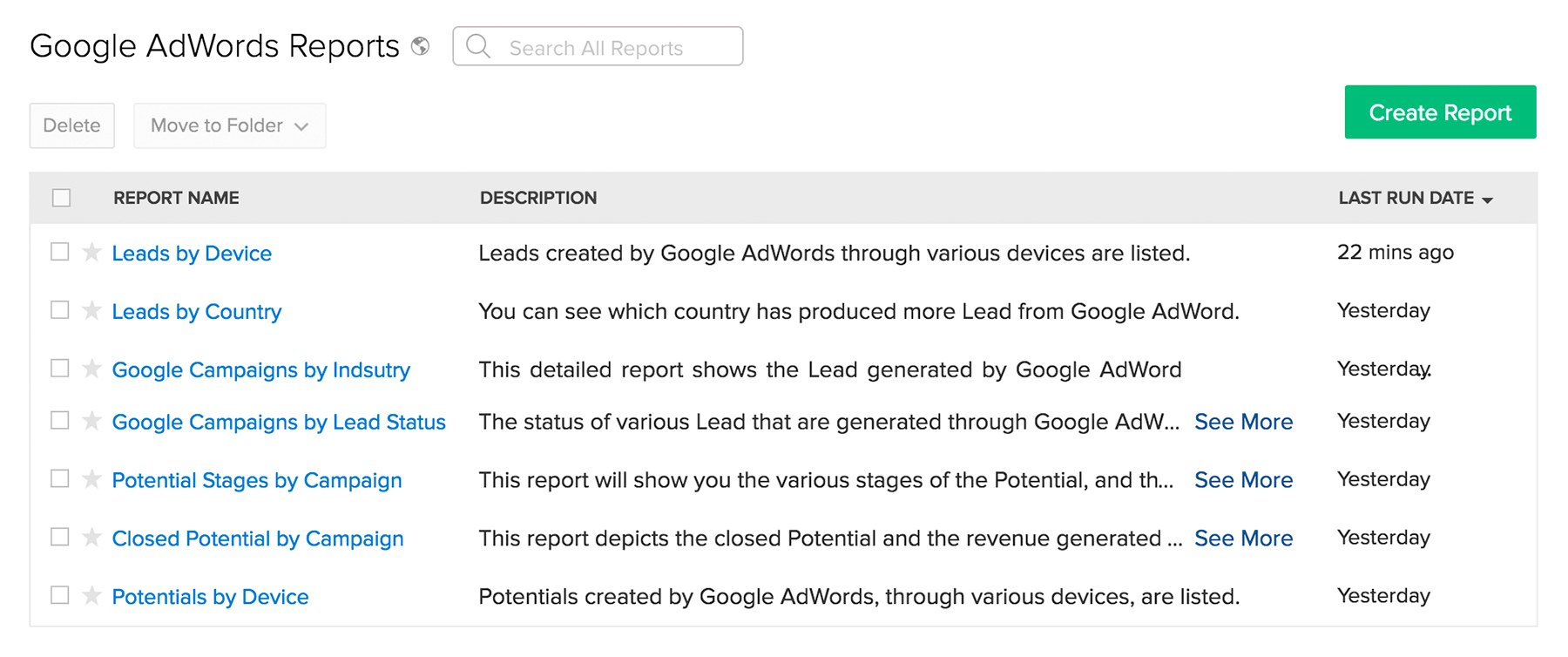 All AdWords data. One tab.
Get your AdWords related details in one place. You can monitor who can see this data and who can't. Get insight about all AdWords data at one place for better comprehension and decisions.