Bigin for Google Workspace. All things customer, in one place.
Google Workspace is useful for adding details of new contacts quickly. But to put that data to use, you need to be able to access it from your CRM, and manually transferring data is time-consuming and error prone.
That's where Bigin for Google Workspace comes in. This integration enables you to seamlessly sync all your contact and calendar information between your Bigin and Google Workspace accounts. No manual uploading, no room for errors.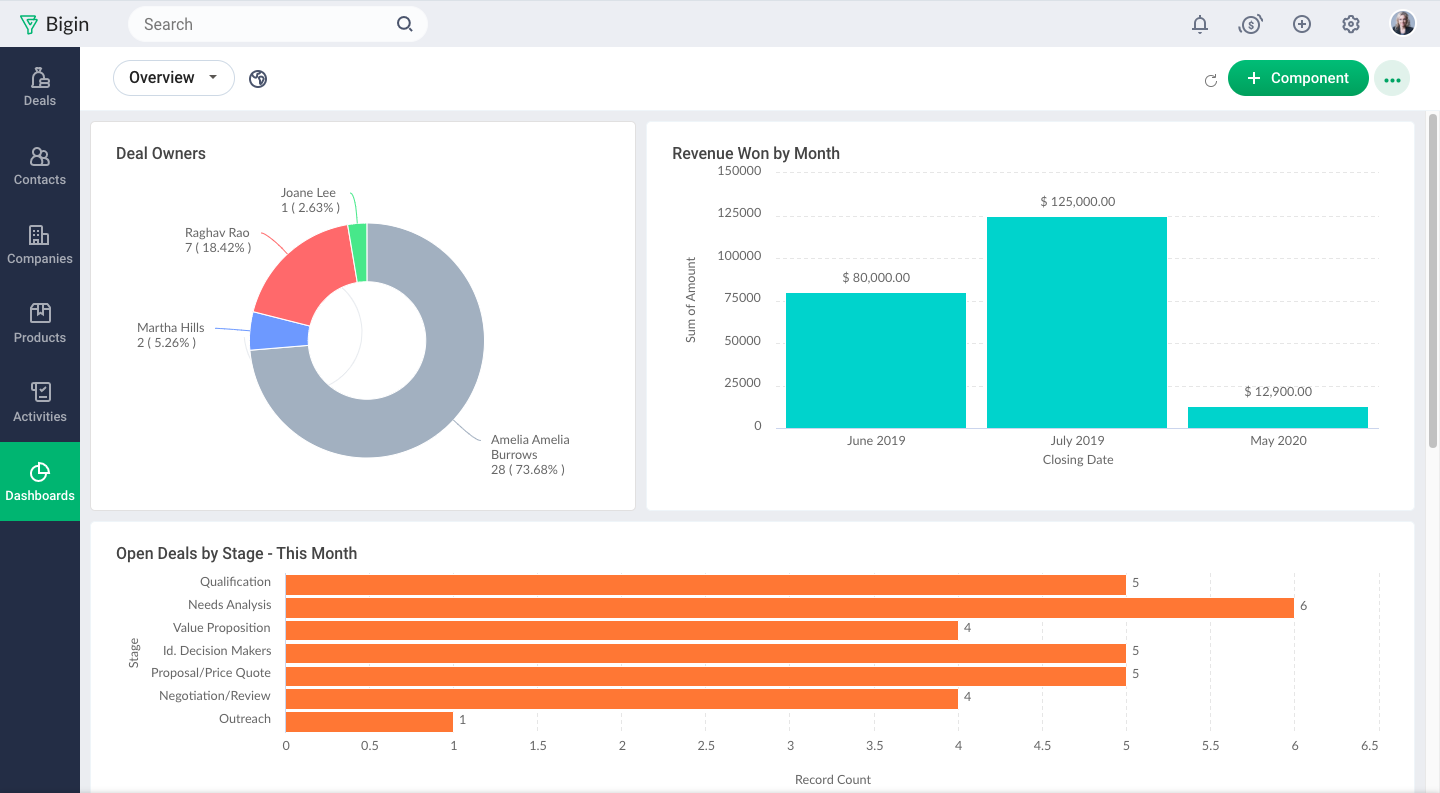 Bring your Google contacts to Bigin.
Automatically add all your Google contacts to your Bigin account. When you integrate, your leads and prospects stored as contacts in your Google Account will be automatically added to Bigin for better lead monitoring, nurturing, and conversion.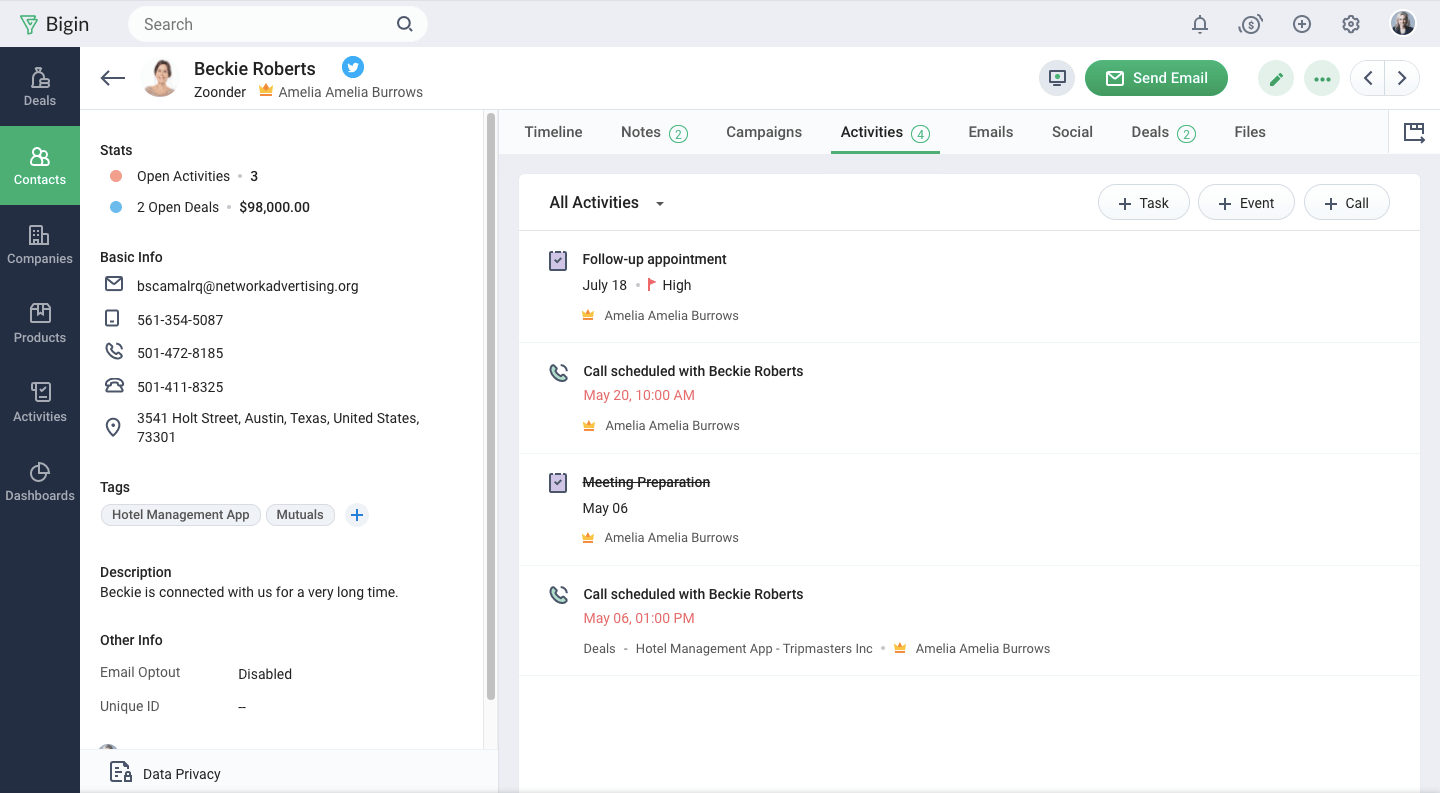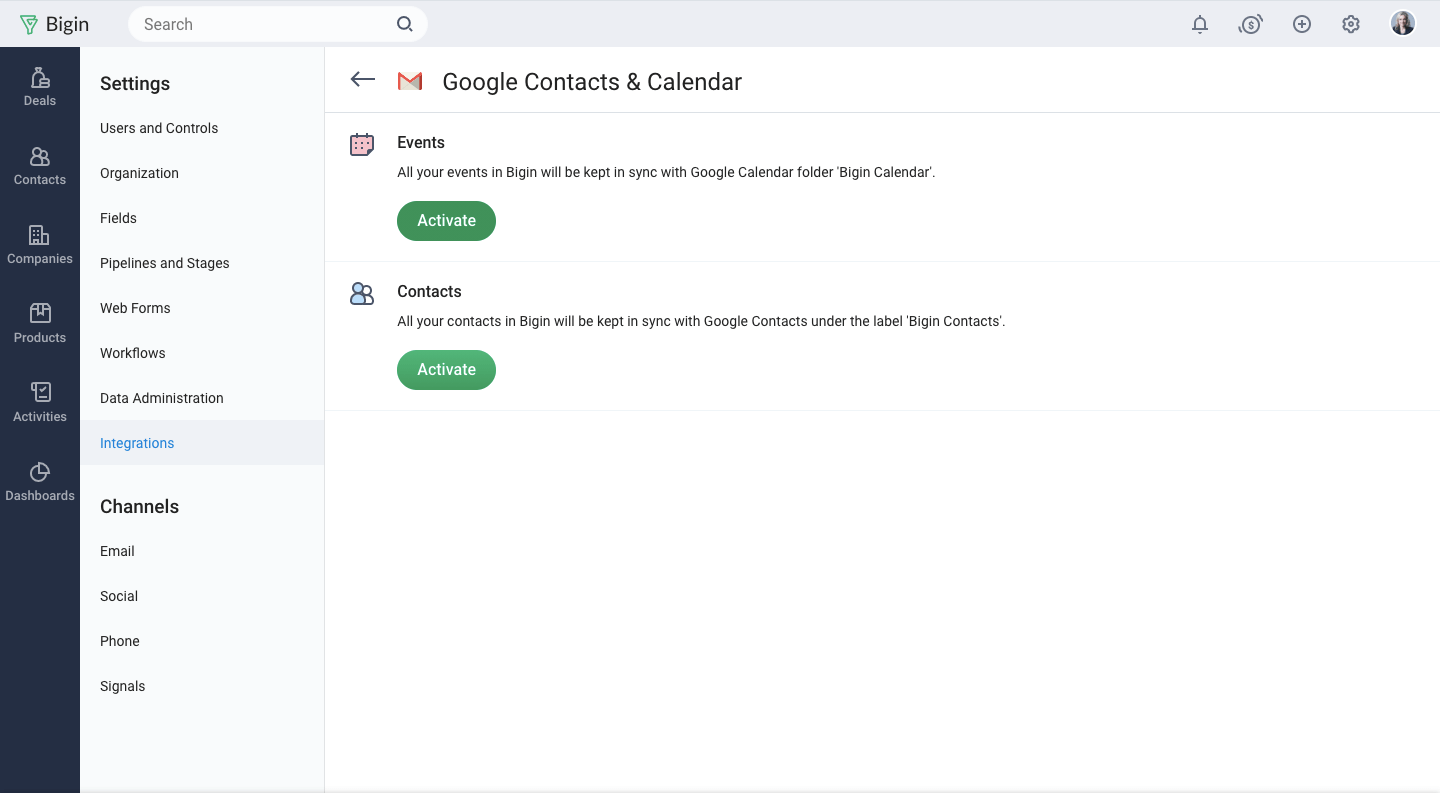 Sync your calendars.
Having your schedule, reminders, and events spread across two separate calendars is a recipe for disaster. Sync your Bigin and Google Workspace calendars together with this integration and new events will automatically reflect in both calendars.
Connect Gmail to Bigin
Communicate with your leads and contacts via email right from your Bigin account.
By connecting Gmail to Bigin, you'll be able to send and receive emails without ever leaving the Bigin app.