Zoho Assist + G Suite.
Remote support in a jiffy.
Managing your business through G Suite already gives you many advantages. Adding remote support through Zoho Assist  ensures quick remote customer support as well. Zoho Assist helps you access your customer's computer within seconds, even with proxies and firewalls. It offers advanced troubleshooting features that help you improve your overall satisfaction rate.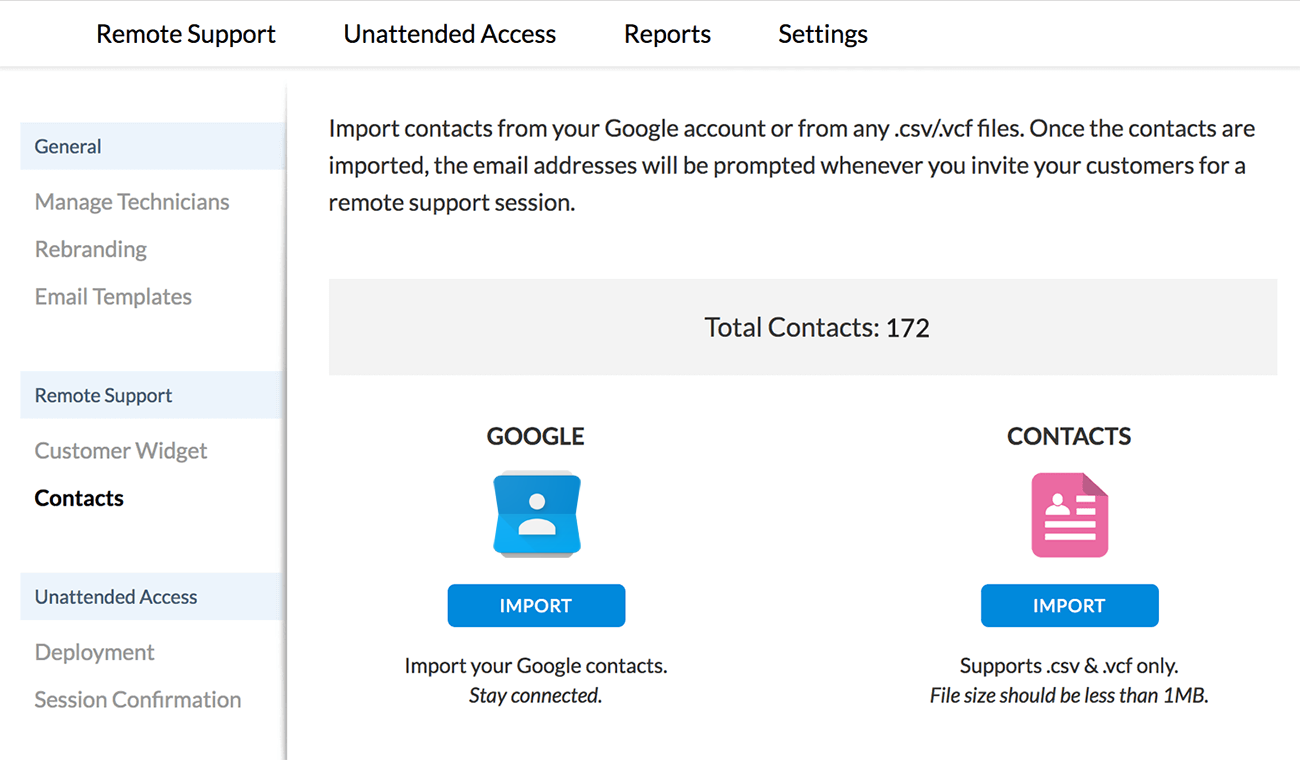 Import your contacts anytime.
Import your Google contacts to your Zoho Assist account in a single click. You can import contacts from multiple Google accounts and even from other accounts.
Support your contacts easily.
Whenever you start a remote support session, Zoho Assist prompts you with the relevant customer's email address as you type, to help you get started quickly.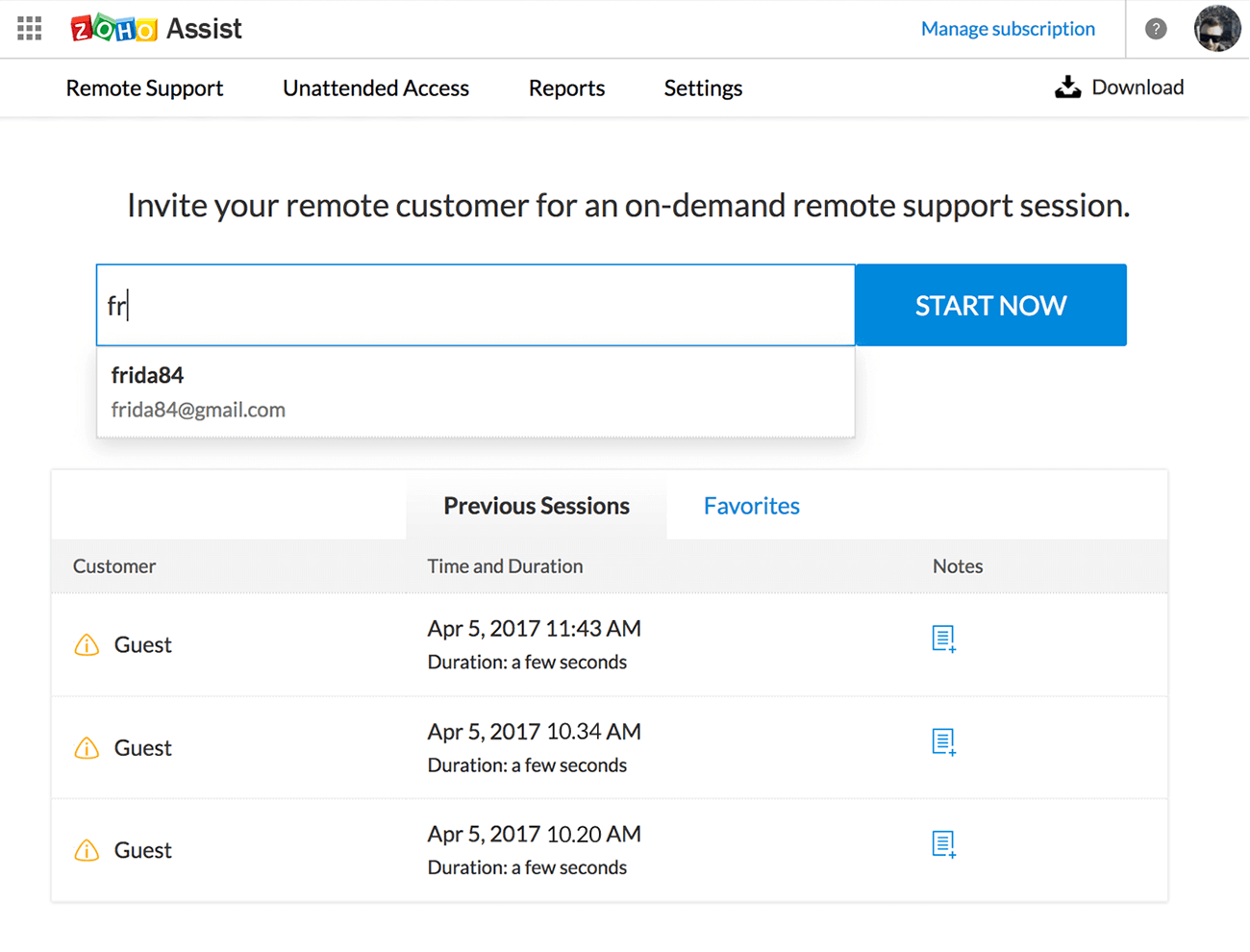 Why choose Zoho Assist and G Suite?
Work across devices.
With Zoho Assist and G Suite, you can work from your laptop, phone, or tablet and support your customers from the cloud.
Smart single sign-on.
Tired of remembering separate passwords for every account? Use your G Suite ID to access Zoho Assist.
No installation required.
Unlike traditional remote desktop software, Zoho Assist is completely web-based and requires no prior installation.