I want to provide discounts at invoice level. Can I?
Yes you certainly can,
Just click on the gear icon on the top right corner and select Preferences.
Select General and scroll down. Here you can find a section titled Do you give discounts?
Now, you can choose to avoid discounts, give one at invoice level or even at individual item level by checking the respective option.
You can also choose to apply the discount before or after tax from the drop down.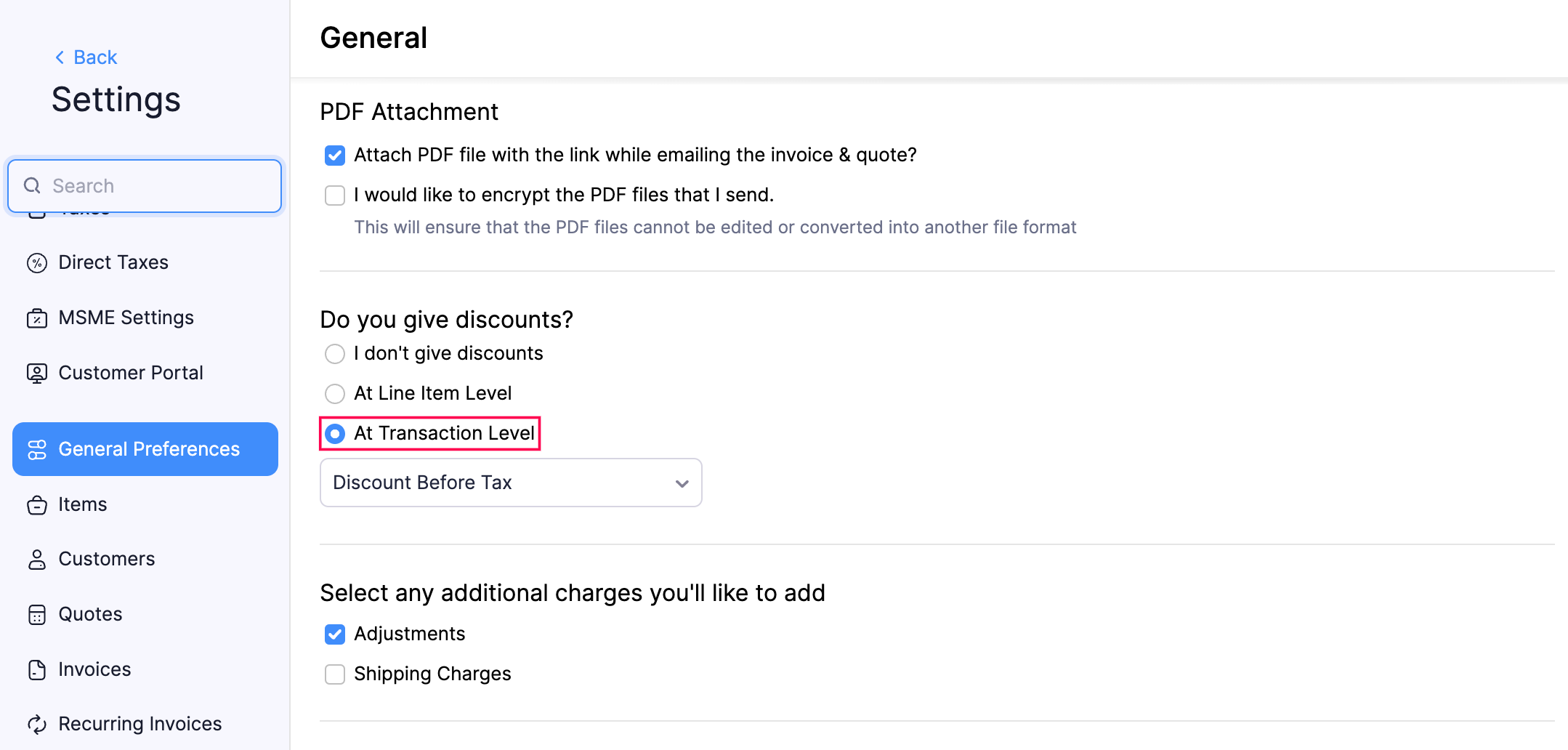 Also remember to enable a field to display discounts on your invoices. To do this,
Click on the gear icon –> Templates –> Invoices –> Edit.
Tap the 'Item Table' tab on the left pane and check the box for Discount .
Click on the Save button to save the changes.