How can I associate a sales person with a particular invoice?
Firstly, enable sales person field from Preferences
Click the Settings(gear) icon on the top right corner and select Preferences.
Go to General and select the box next to I want to add a field for salesperson.
Hit the Save button at the bottom of the page to save these changes.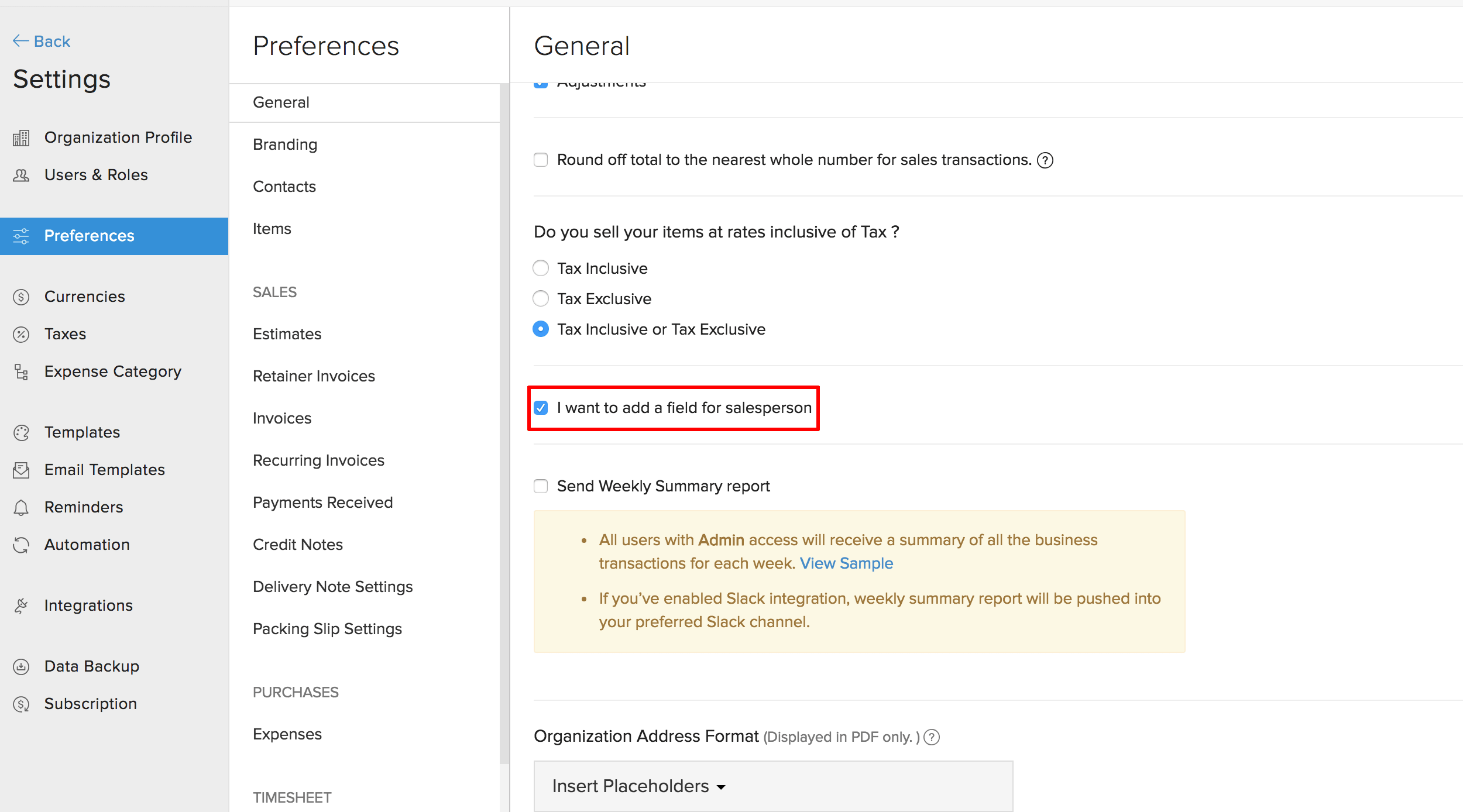 Now, go to the specific invoice and scroll to the 'Sales person' field.
Select an existing sales person from the drop-down to associate him/her with the invoice.

You may also create a new entity if a new sales person is going to be handling that transaction. To do so, click on Manage Sales Persons.
In the pop-up that follows, click on + New Salesperson, enter the name of the person, and select the Save and Select button.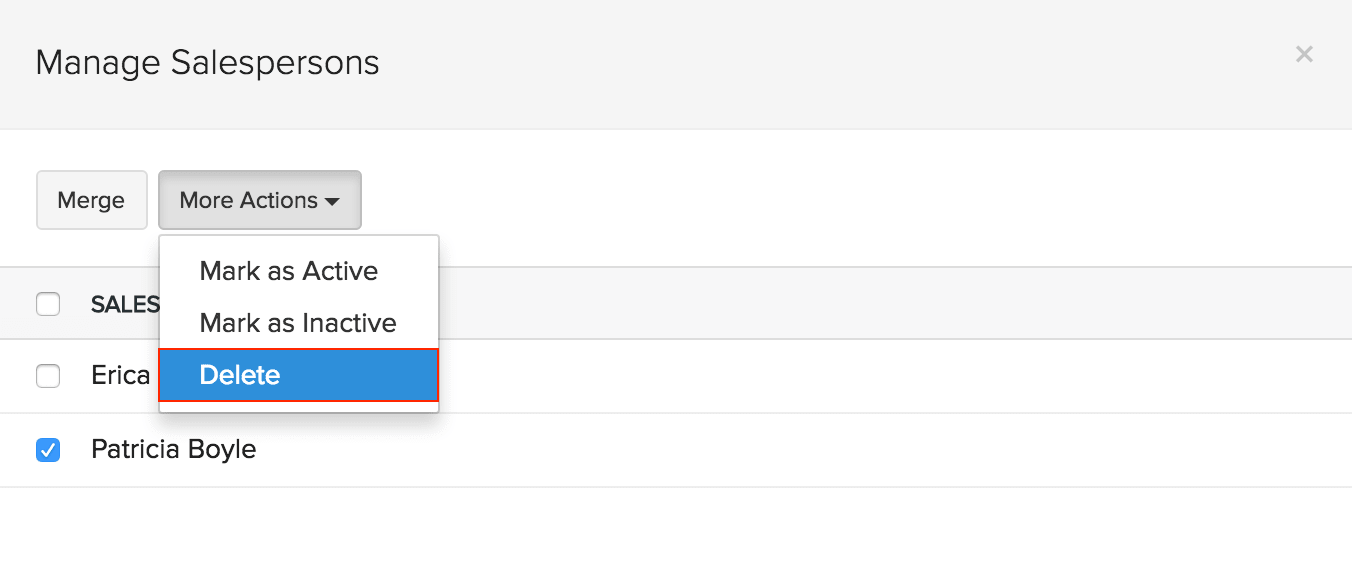 You can also disable or delete existing sales persons from here.

Therefore, the new name you enter will be stored under the 'Sales person' drop-down whenever you create a new invoice.