Choose from a long list of fields
You can use any of the supported fields within a subform to make data collection easier. Customise every individual field's properties within a subform, just as you would in a regular form. Allow respondents to submit data via choice fields, filling in single or multiple lines of information, and even uploading documents and images.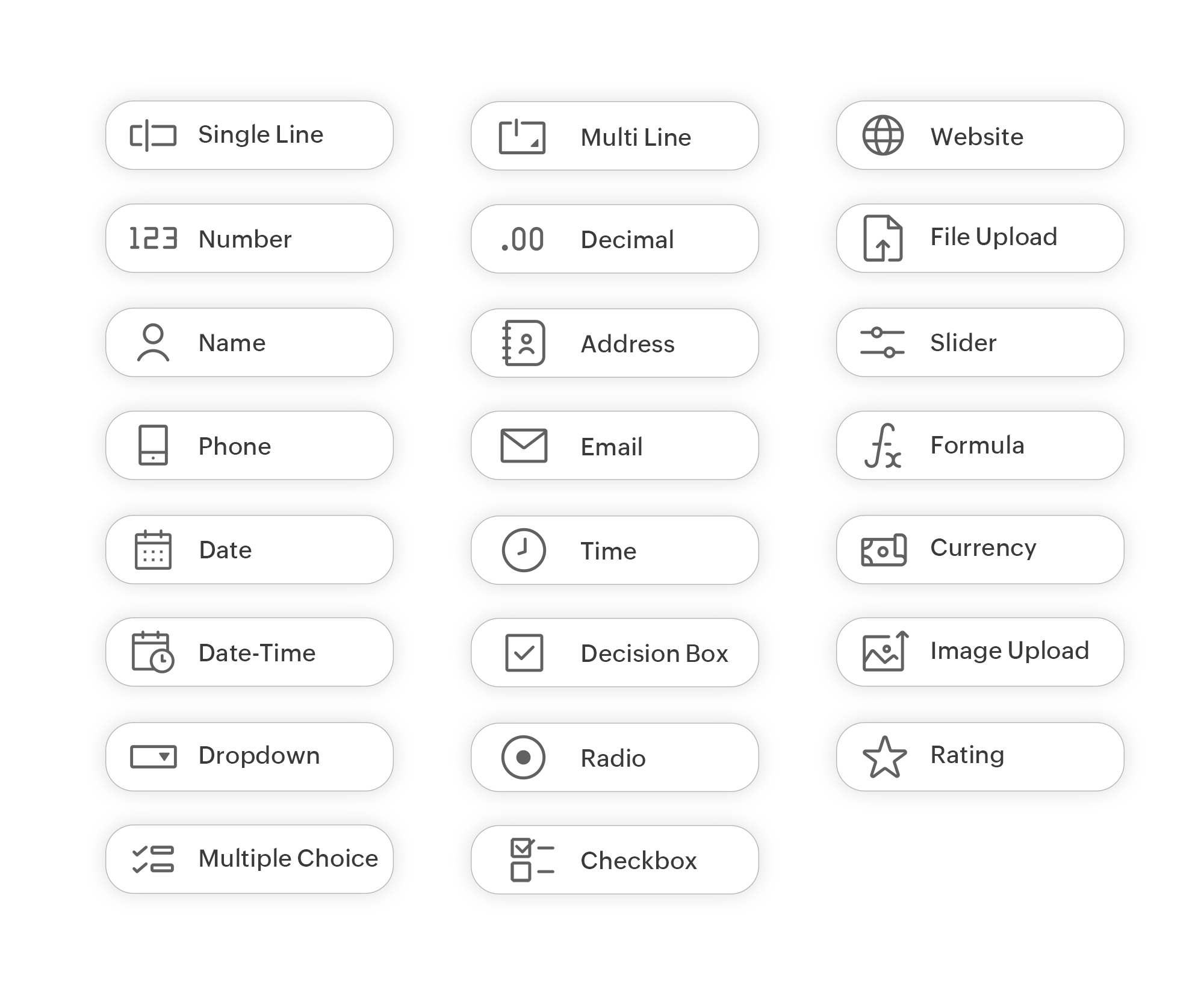 Conduct transactions without a hitch
You can include subforms in your order forms to simplify complex orders and transactions. Allow customers to add a list of items with prices pre-configured by you, based on pre-set variables. The form will automatically calculate the total price based on the assigned values of the product and the formula mapped to calculate the sum of these values, showing your customer only the total cost in a final payment.
Simplify tedious registrations
Allow respondents to submit multiple entries in repeating sections in registrations without having to submit multiple forms. For example, in employee application forms, candidates can be allowed to apply for various open positions. Another example is that students could be given the option of listing out multiple preferences of their core subjects in course registrations. The subform allows you to consolidate all of the data in a comprehensive manner, then analyze and filter through it in your records.
Customize your subform
Add labels and instructions to guide respondents in their choices. Regulate the number of entries submitted in each form response. You can restrict access to a subform without deleting it by hiding it in your live form, as well.
Control presentation of the subform by having it appear as a pop up box or merging it within the form's body.