There's more than one reason to switch to a digital form creator
In addition to saving you time and money, Zoho Forms is a data collection tool that makes gathering and processing information so easy that you almost forget it used to involve a lot of paperwork. And our mobile app is the perfect way for your team to collect data from anywhere, even if they're offline.
From paper to digital forms in a flash
Zoho Forms offers a simple setup that immediately brings a whole new dimension to your online data, making it functional and beautiful. Get started collecting almost any type of data quickly. Our 40+ field types, pre-crafted form templates, and the option to customize designs using a theme builder let you craft digital forms that perfectly fit your business.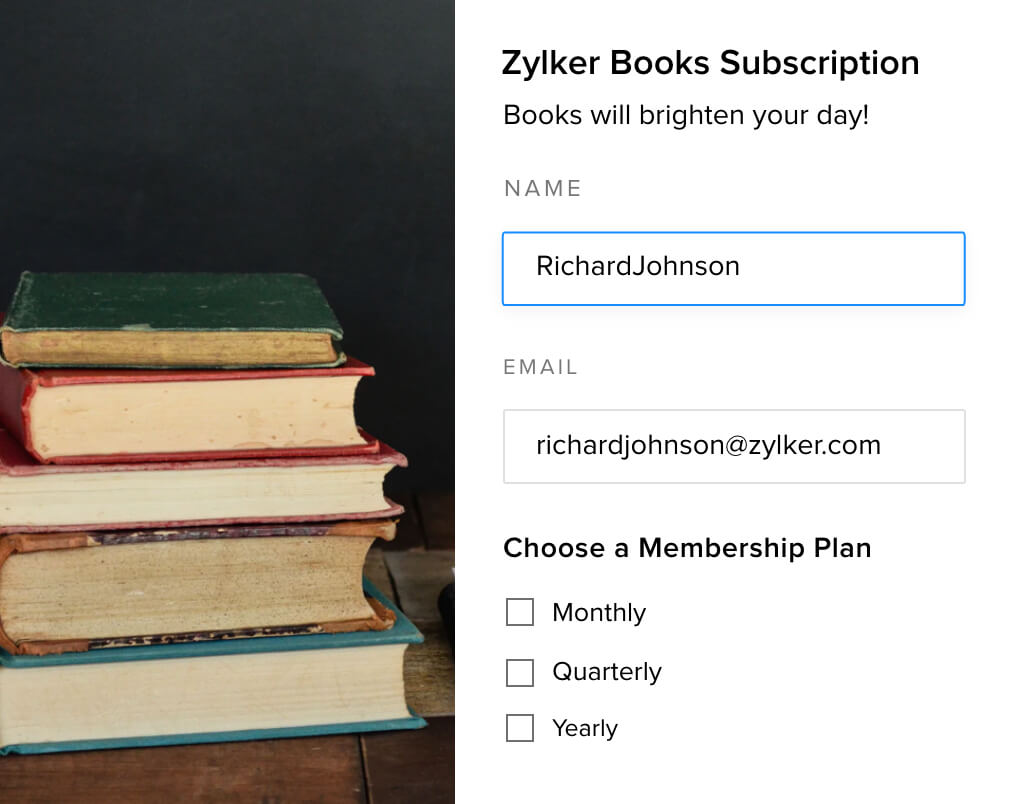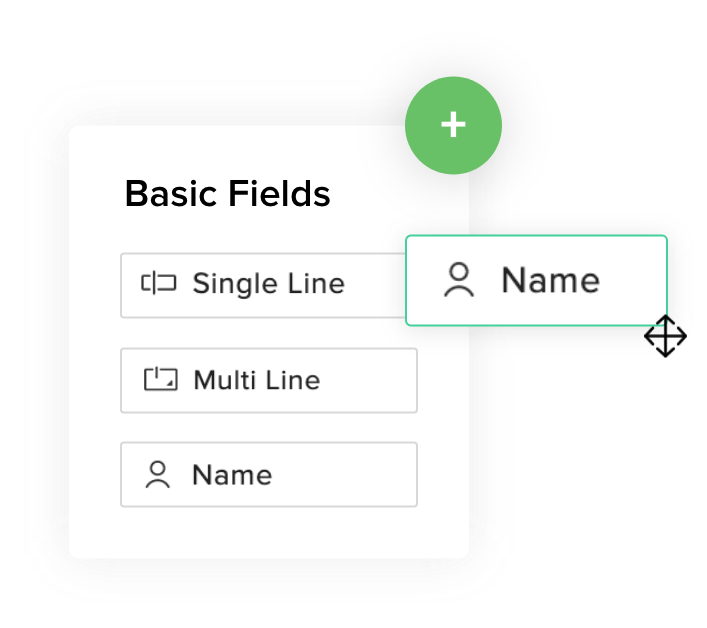 All your information, whenever you need it
Searching for and compiling information can get cumbersome when using paper. Zoho Forms provides a tidy reporting structure to search and compile data. Create reports and view response analytics using Zoho PageSense, Google Analytics, and Facebook Pixel so you can make informed decisions. You can also easily share reports with your team to keep them on the same page.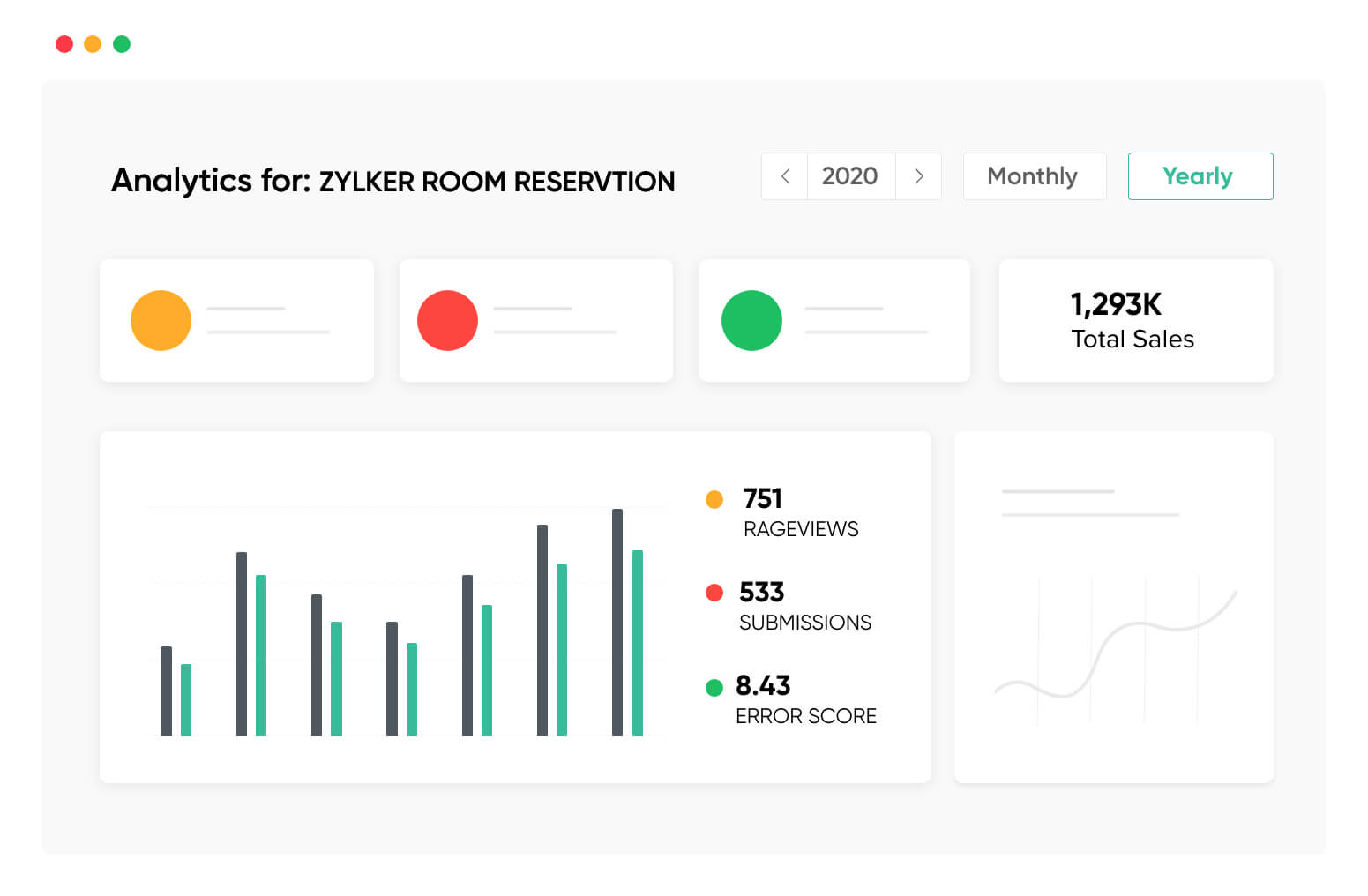 Whatever data you collect, from wherever you collect it
With people constantly on the move and everything around us going digital and remote, paperwork is simply impractical these days. Our solution: a digital form creator that lets you reach your audience in a few clicks, no matter where they are. Zoho Forms also gives you multiple options to share these paperless forms, whether on your website, on social media campaigns, or numerous other ways you share your forms.
All your tools in a seamless flow
A powerful data collection tool that seamlessly integrates with the apps you love makes managing workflows a breeze. Zoho Forms gives you a range of integrations to choose from, so your data moves automatically, creating a smooth process flow and making manual entry a thing of past.
Show your love for the planet
We should all do our part to take care of the Earth. Going paperless at work is a simple way to look out for the environment. It's also a great way to save on supplies and maintenance while simplifying data extraction and report creation.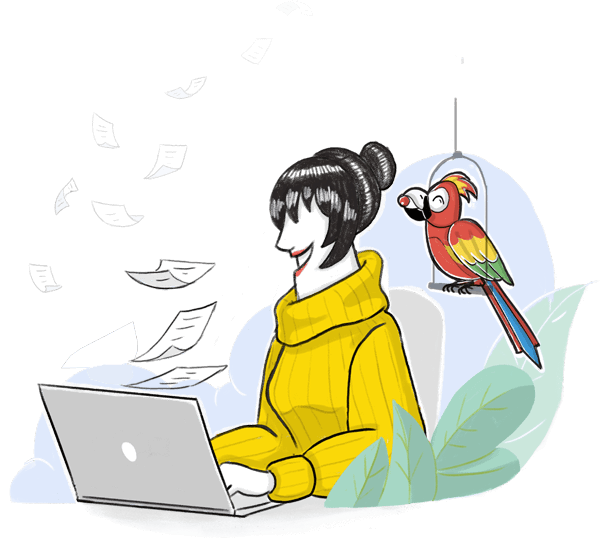 Say goodbye to paperwork.
With Zoho Forms, it's quick and simple to start streamlining your data collection process.
Create a digital form