Instant email notifications.

Receive an email alert with every form submission to ensure none of your business opportunities fall through the cracks. Set conditions to send these emails directly to the right team member and simplify your workflows.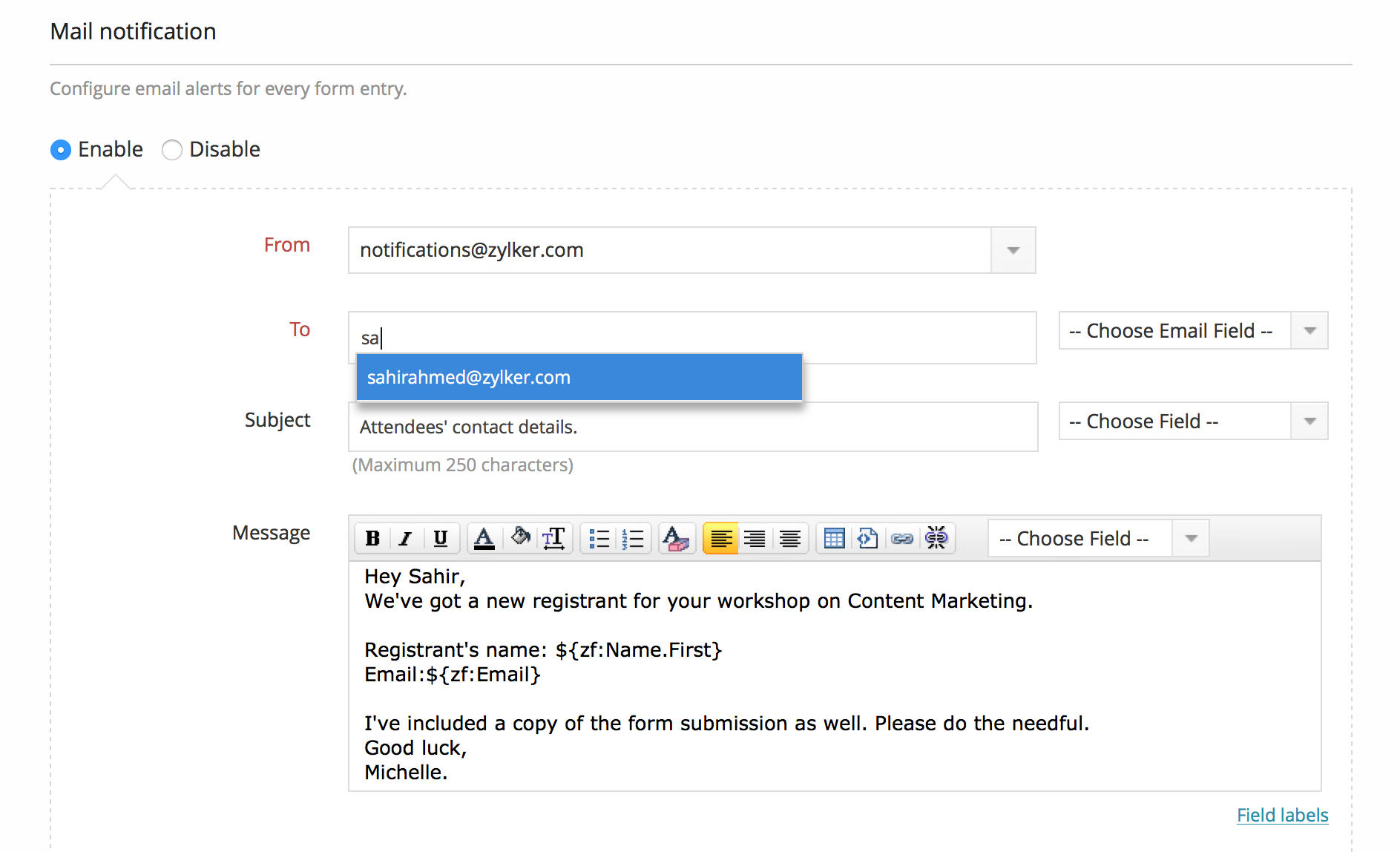 Reinforce interest with a personalized follow-up.
Send emails that speak directly to the audience. By delivering information tailored to the answers on the form, you'll create content that is valuable to your respondents. Make a good first impression and set the tone for future communication.
More than just a welcome message.
Make confirmation emails more useful. Attach a PDF copy of the form response, documents, and include a link that lets people edit or update their responses. With this official paper trail, you can use forms to collect important or sensitive information.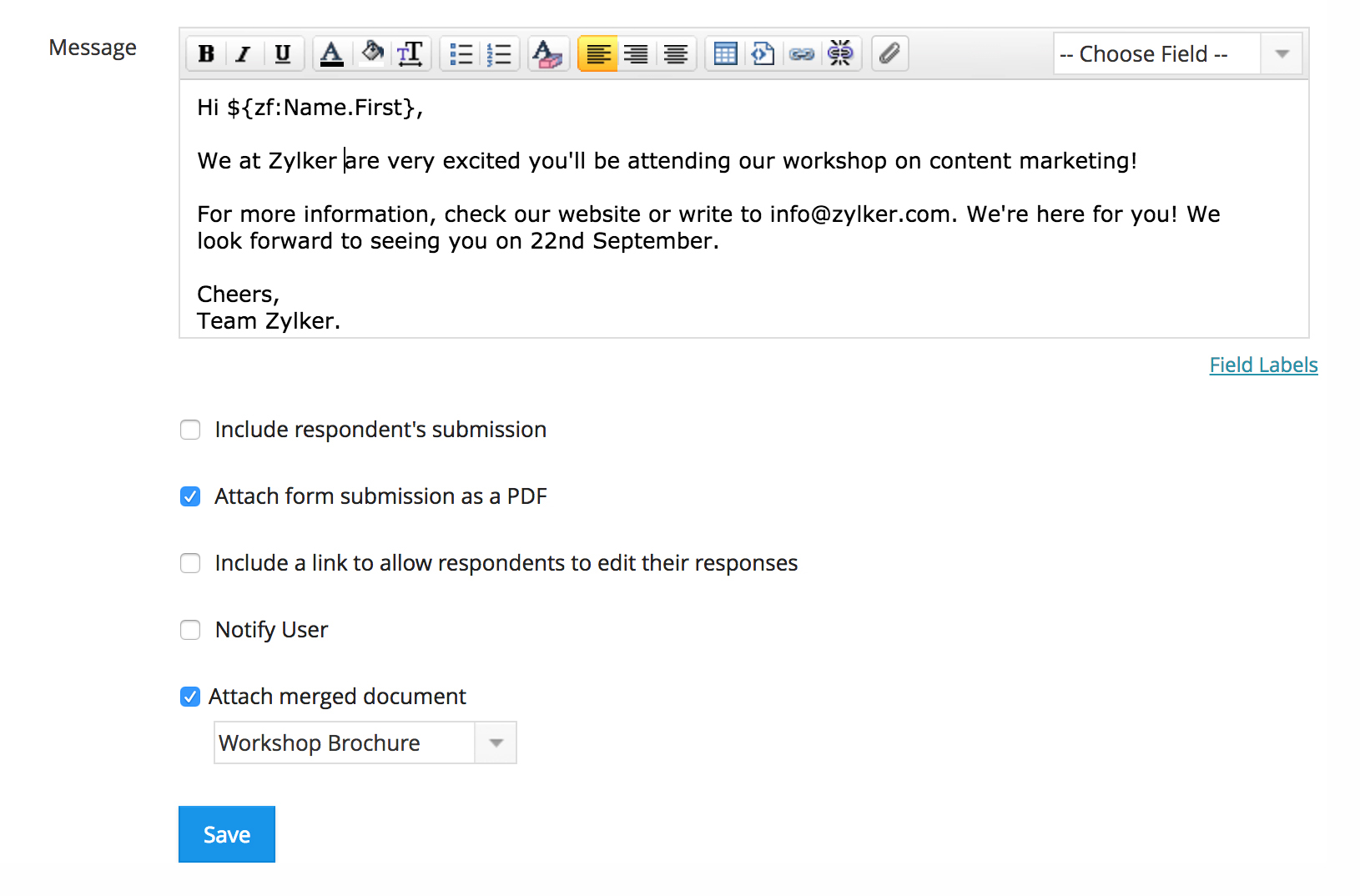 Get your whole team on the same page.
Keep your entire team informed about the submissions you receive. Add your colleagues as approvers, and assign tasks to them. Receive email alerts when tasks are completed to stay informed, wherever you are.