Configure email settings
Create any email workflow by configuring the email notification settings to suit your needs. Add clarity to emails by providing contextual subject lines and corresponding messages in the email body. Merge field labels to pre-fill the addressee's name and provide customer specific details in your email. Format the font and style of the content text to fit your brand and make your emails more visually appealing.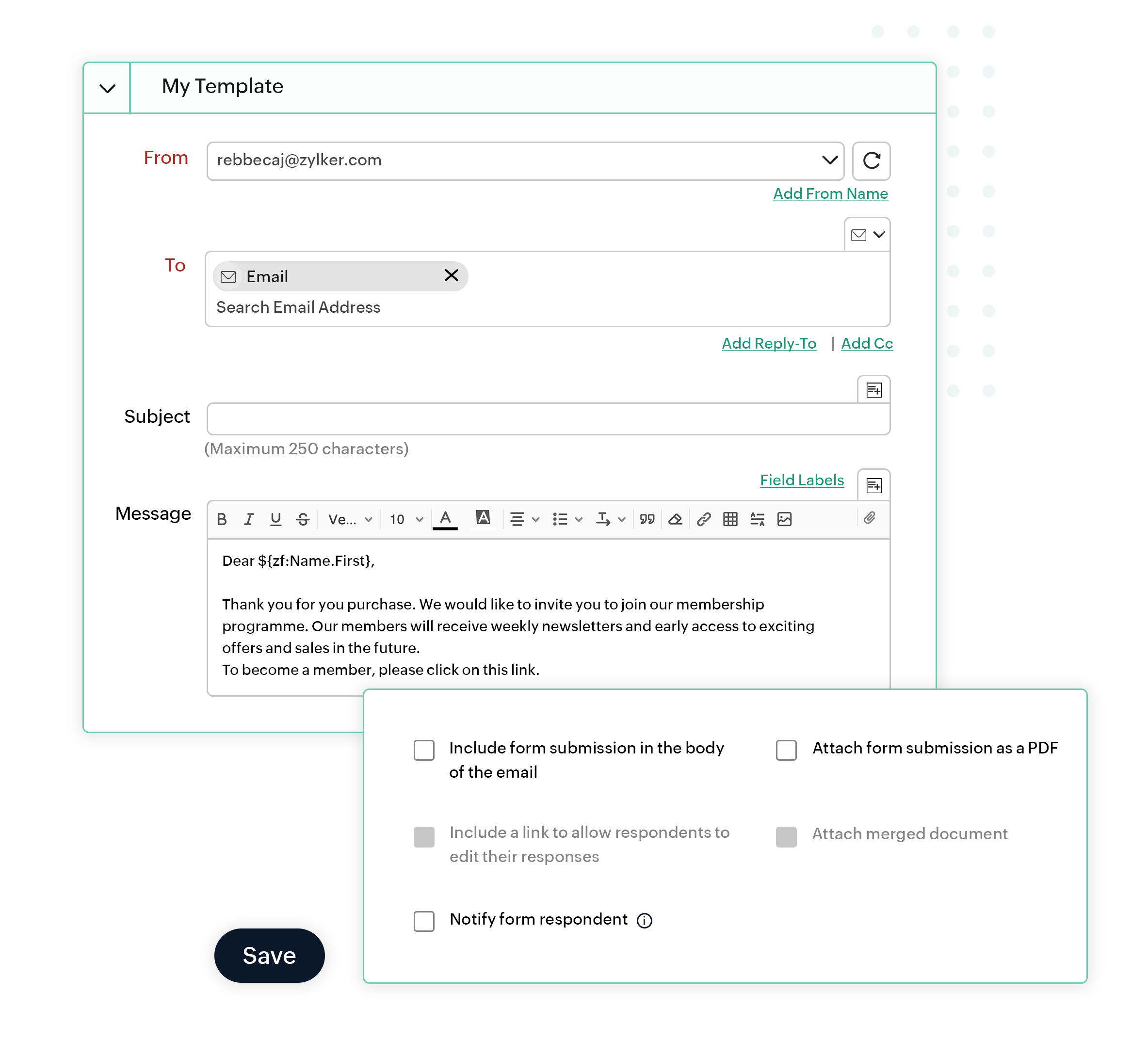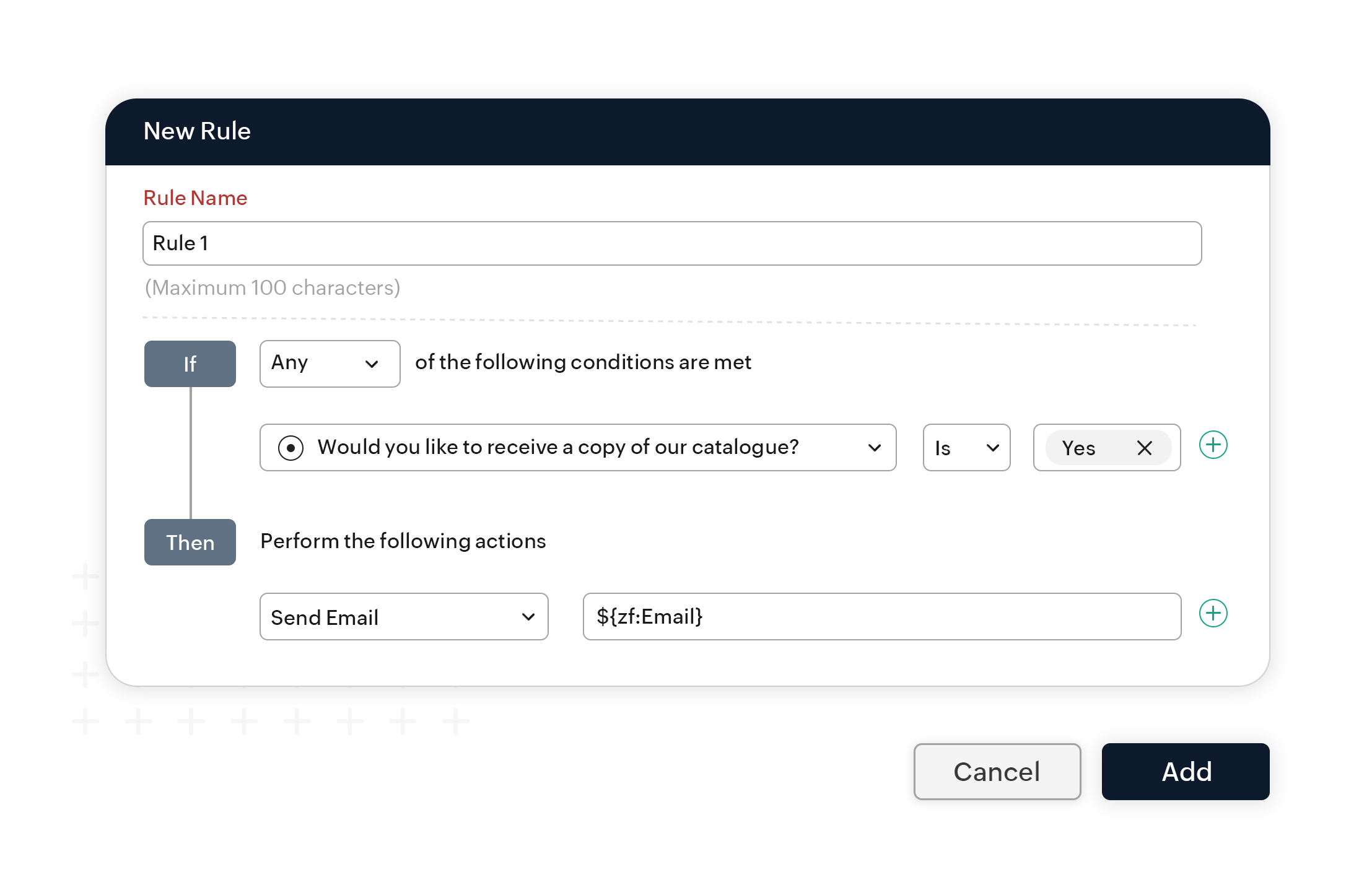 Set up rules for a dynamic email workflow
Configure rules to create dynamic email notifications triggered when certain conditions are met. These can be customized depending on the form filled out or the choices your respondents make on a form. With these features, you can customize email notifications for specific situations and send relevant emails to both respondents and teammates.
CC/BCC your teammates
Send a copy of the email to teammates to keep them in the loop. You can also configure rules that will assign tasks to teammates based on the same conditions that cause email notifications. That way, you can simplify and streamline two essential workflows.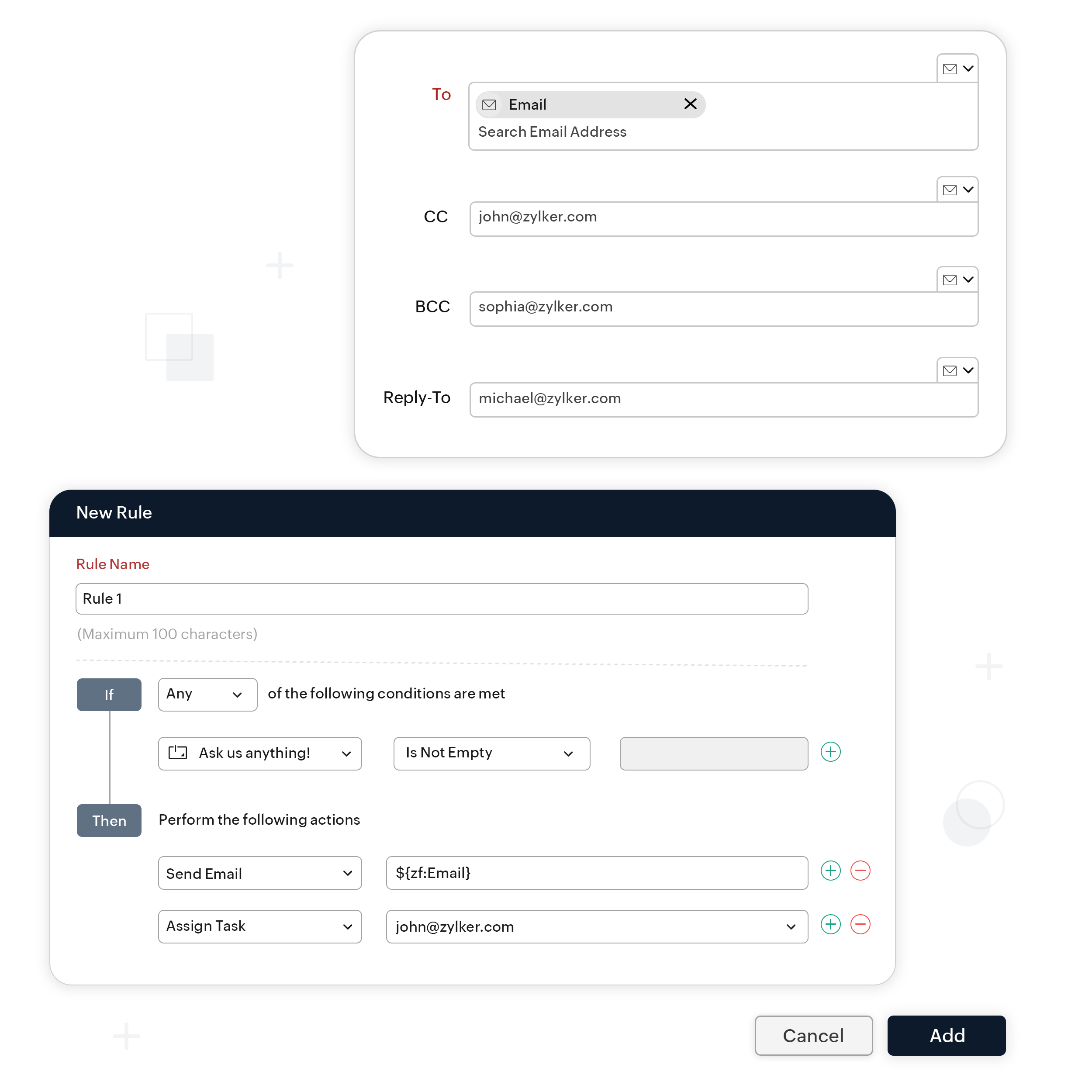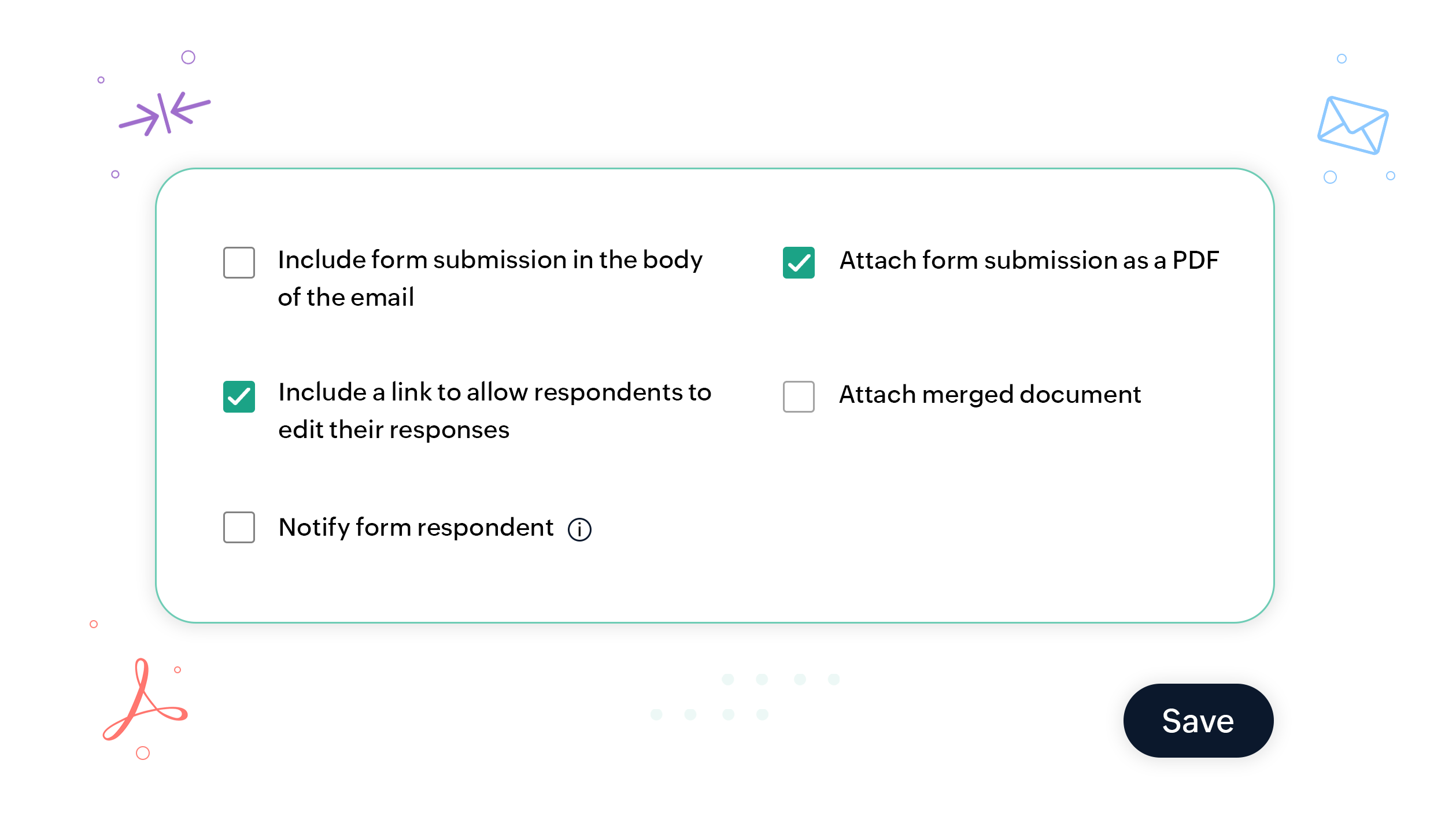 Details that make a difference
The email notification feature gives you several options to make life easier for both you and your respondents. For example, your email can provide respondents with an edit link, in case they want to modify their response or correct errors. You can also give respondents a reply-to address, in case they need to get in touch. Do your respondents typically want or need a copy of their form? You can attach form submissions as PDFs that are sent automatically upon form completion.