Reading Time:
7
minutes
Travel expenses are the second-highest business expense in most firms, and also one of the toughest to control (toughest, yes, but not impossible). With the amount spent on corporate travel set to soar up to $1.7 trillion globally by 2022, it's time to work on strategizing your travel expenses.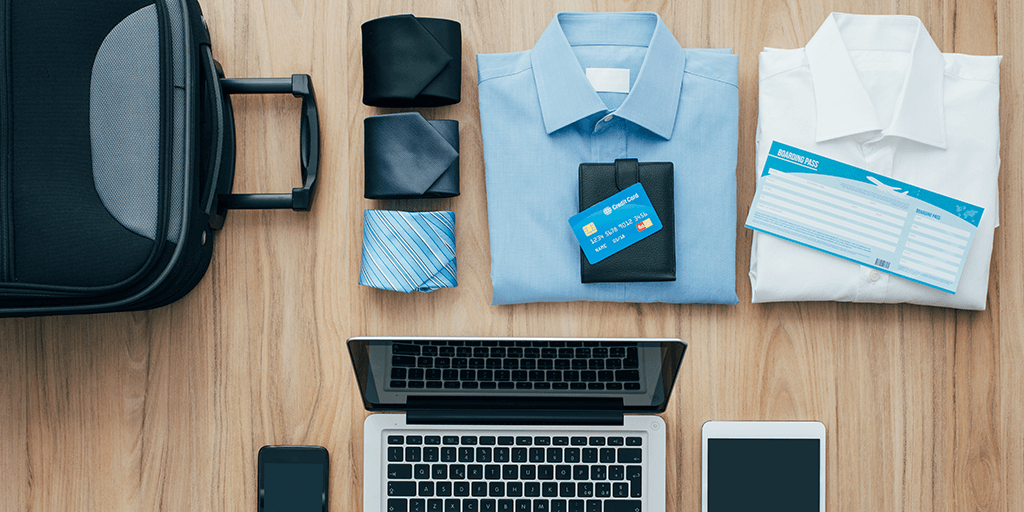 Let's say your firm has had many international client meetings, trade shows, and networking events recently. The ROI looks good, and your leads and customers appreciate the face-to-face interaction. While your financial metrics are soaring, something else is increasing too: your corporate travel expenses.
Most CFOs agree that where strategizing travel expenses is concerned, it's more about cost-saving than cost-cutting. Firms that have been successful in cost-saving begin with planning and implementing well-planned strategies to curb expenses.
It's important to remember that what works well for one firm might not do the same for yours. In this article, we will walk you through some best practices to control corporate travel expenses like air and ground transportation, accommodation, and meal expenses while maintaining employee satisfaction. You can go through these practices and adopt the ones you think will work well for your firm.
Air travel
Your travel expenses take off way before the plane does. Plane tickets can be pretty expensive, which is why your travel team should be prudent while booking them. Avoiding business class is one best practice that goes without saying, but here are some other ways you can reduce your air travel expenses:
Book in advance
We'll begin with the most obvious and the most well-known piece of advice to reduce air fare – book in advance. With airfare increasing by an average of 2.6% in the coming year, last-minute bookings are out of the question. The good news is that most airlines offer comparatively low prices and discounts for flights that are booked in advance.
To make this a practice, your travel team must set a timeline for airline reservations, and make it clear that your employees MUST abide by it. Most firms that have been successful in cutting down business travel expenses have implemented rules where their employees must book their tickets at least 2 weeks in advance.
Don't stick to one favourite booking website
Encourage your travel team to use websites like Expedia, Travelocity, and Kayak to compare air fares and find the cheapest flights.
Most travellers skip the airline websites themselves, but that's a rookie mistake! Heading over to the airline's own website to see if they can cut you a good deal should be one of your standard practices.
Partnering with airlines
Many enterprise-level firms control air travel expenses by partnering with their favourite airline carriers. When you partner with an airline, your employees will get corporate discounts and fly at a negotiated rate. Your employees may also enjoy additional perks like extended deadlines for ticket cancellation, waived ticket cancellation fees, and so on.
Reduce costs by scheduling meetings well
Choosing when your employees travel can cut down a lot more than you'd think. Aside from urgent client meetings, talk to your travel team or in-house event organizers to schedule events and networking sessions during off-seasons. This way, your employees can give expensive peak holiday times a miss.
A not-so-conventional tip
If the number of clients attending the meeting is lesser than the number of employees flying to their place, fly your clients down to your office instead. However, remember to weigh the pros and cons before going ahead with this tip – in some cases, the clients will expect you to handle their accommodation costs as well.
Pay attention to the baggage
Your travel team should emphasize the importance of travelling light to your employees. Smart travellers pack light and avoid packing excess baggage that they might end up paying for (which your travel team could end up reimbursing). Enforce rules in your travel policy to make sure your employees check the size, quantity, and weight of bags allowed on their flight.
If your firm is planning to provide giveaways for a networking event, it can be wise to split them between your employees during travel, instead of piling them all into a single bag and then paying a huge fee for that one overweight bag.
Ground transportation
The travel expenses aren't over yet. Even after your employees touch down in the destination city, there are ground travel and fuel expenses to manage. Here are some tips your employees can implement (and your travel team can supervise) during their trip:
Think twice before parking your car at the airport's parking lot
Let's begin with getting to the airport. Some of your employees may prefer to drive themselves to the airport and leave their vehicles there. They also end up paying a fortune in parking fees, which may or may not be reimbursable, depending upon your travel policy.
If airport parking is a reimbursable expense, here's a way to reduce your spending on it: encourage your employees to reserve parking through websites that offer discounted parking sites. Premier Parking (in the UK and the US) is one of the best in the business. Other websites like On Air Parking provide the cheapest rates at a number of major airports.
Bundling airfare and cab rental services
To get your employees from the airport to the hotel and vice versa, your travel team can try bundling airfare with cab rental services. It might seem counterintuitive to add this service, like you're paying extra. But it's actually cheaper, since the overall price is likely to be much less than booking these services individually.
Your travel team can check travel websites and the respective airline's website for these bundles. We tried comparing prices, and the fare for flight+car (inclusive of taxes and fees) for a round trip from Dubai to New York cost only $928!
Domestic transportation at the destination
Your travel team can provide your employees with the option to rent a car for the duration of their stay. If your firm offers company insurance, state it clearly in the travel policy so your employees avoid paying for duplicate insurance coverage.
To reduce costs on ground transportation, have your travel team sign up for a corporate Uber account. It offers centralized transportation for your employees, and your travel team can manage multiple rides at a time using the corporate account. More and more firms are moving towards Uber for their travel during business trips because of the cost savings it offers.
Accommodation
Your travel team will tell you how challenging booking hotels for your employees can be. Most hotel rooms are overpriced, and the ones that fit the budget are often not where your employees would be comfortable staying.
Again, booking in advance comes in handy and saves big bucks. In addition to early booking, there are few more ways your travel team can simultaneously pinch pennies and ensure the comfort of your employees:
Stick to the tried-and-true hotel chains
If your travel team has preferred hotel chains that fit the budget and they regularly book rooms there for your employees, it's advisable to stick to them! These hotel chains are more likely to cut better deals and offer discounts if you're a loyal customer.
If your firm is organizing an event or meeting at a hotel, try to accommodate your employees in the same hotel to cut down on transportation back and forth.
Contact multiple hotels before finalizing bulk bookings
Before finalizing bulk bookings, have your travel manager call up a few hotels and give them a price to compete with. You'd be surprised by the deals some hotels are likely to offer. Once you've gotten prices for all of them, you can select the hotel that offers the best price from the lot.
Dos and don'ts during the stay
Educate your employees about your company's dos and don'ts for their stay at the hotel. For instance, you can ensure that mini-bar services are not covered by the firm by including a clear and specific rule in the travel policy. Your travel team can also advise your employees to limit room service and avoid hotel restaurants since they tend to be pricier.
Meals
Since the cost of food varies geographically, it's advisable for your travel team to do some research on the city your employees are visiting and set a budget for meals based on real prices.
Providing per diems to your employees
Per diems are usually split into meals, accommodation, transportation, and incidentals. Offering per diems can help set limits around meal spending as opposed to reimbursing your employees for their actual meal expenses. One thing a per diem does is make the spending limits more real to the employee, since they're not expecting a magical future infusion of cash to fix any missteps they make.
Accepting complimentary meals and knowing where to dine
Have your travel team train your employees to check restaurant menus along with the prices before going out to eat, so they can see which ones will fit within their budget.
Also, if the travel team is booking hotels that provide complimentary breakfasts, you can eliminate the meal reimbursement for breakfast. One employee saving $10-$20 by accepting a complimentary breakfast will add up and save your firm thousands of dollars in the long run.
Here's one more quick tip: If you or your employees are taking your clients out for a meal, it's less expensive to schedule a lunch meeting instead of a dinner!
A little appreciation goes a long way!
To help you succeed in cutting down on travel expenses, you can offer incentives to employees who save funds on business trips. If you think about it from the employees' point of view, they would rather travel in extra comfort instead of saving money, since they're not really spending from their own pockets (and even if they are spending from their own pockets, they will eventually get reimbursed). So they don't have much motivation to save money. This is why some firms are coming up with incentive plans that let employees keep a percentage of the cost savings from the trip.
For example, Google has come up with an effective incentive policy where the company splits the unspent allotment from each trip with the employee. So, if an employee was given a limit of $1000 for accommodation and they managed to do it for $800, then they would receive a credit of $100. They can use this credit to get upgrades on their air or hotel accommodation on the next business trip.
Also, some firms offer a percentage of their per diems to the employees for their personal spending. The employees can choose to spend the money during the business trip, or return it to their firm, where the amount will be credited to their account. Either way, the employee gets to pocket a little bit of money as a reward for helping the company save.
Here's your takeaway!
Implementing these practices in your firm is a great way to start to control your corporate travel expenses. Even if you already have an effective travel policy in place, you still may feel like you can't cut down certain travel expenses. That's where these best practices will help. It may seem like they only make a marginal difference, but on the whole, you will end up saving a lot.
The key goal is to save funds by cutting down unnecessary costs without causing inconvenience to your employees. With proper planning and implementation of the right practices, you can offer the best travel experience to your employees at a lower cost to the company.
One of the best practices to controlling employee spend is investing in an expense management system. By automating most processes, you can eliminate paperwork and spreadsheets, reduce admin work, and accelerate expense reporting. This is where Zoho Expense can help your firm.
Zoho Expense is online expense reporting software, tailor-made for businesses worldwide to automate expense report creation, streamline approvals, and make swift reimbursements. Try Zoho Expense for free today to improve your firm's compliance rates and remove fraudulent expenses from the picture.