The snail mail feature in Zoho Invoice saves you time and money spent on printing, stuffing envelopes, licking stamps and dropping envelopes in the mail.
With our new snail mail feature, we make it easy to send invoices to customers who would rather receive their invoices via ground mail.
The print quality of invoices is great and the payment stub plus the return envelope add more value to your business.
When you send your invoices via snail mail, they are professionally printed, stuffed in a double window envelope and sent via USPS. You get additional benefits like updated status information and validation of your customer's address (available for most addresses in the USA).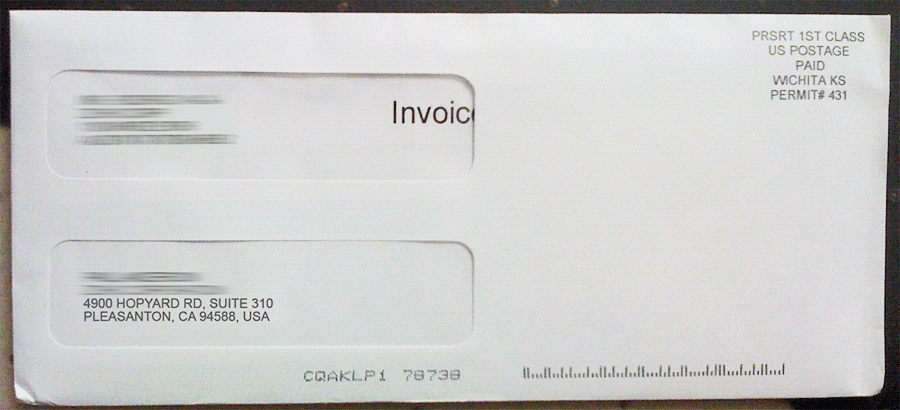 Your customers will receive your invoices in our professionally-printed and addressed envelopes, which help your business look bigger and more professional.
We also include a detachable payment stub so that it is easier for you to track the payment. We'll also send your customer a return envelope.
Your customer can enter their payment information and return the payment stub back to you using the return envelope.The address even displays neatly on the window.