Free invoicing for graphic designers
Inspire, captivate, and communicate with your audience through your designs, and leave the boring invoicing to us, Zoho Invoice—the only free invoicing solution you'll ever need.
It's one thing to offer a free plan—and another thing entirely, to make your app completely free! Now you can cut down on your billing expenses by moving to Zoho Invoice.
Your clients get the
full experience
Get creative with your business invoices
Take your pick from our all-purpose gallery of professional invoice templates, which can be customized to suit your needs while best reflecting your company's brand and image.
Meet your clients halfway with clear estimates
Start projects with personalized estimates, or collect advance payments through a retainer invoice, so you know that you'll get paid before putting valuable hours in.
Share and discuss in real time with customers
Eliminate the response time it takes for emails or messages by discussing with customers in real time, through Zoho Invoice's dedicated customer portal.
Get your dues—
on time, every time
TIME TRACKING
Count the minutes when inspiration strikes
Every minute is crucial when an artist is at work. Zoho Invoice gives you live timers, detailed timesheets, and even a Google Chrome extension to effectively track your progress.
PAYMENT REMINDERS
Never miss money coming your way
Set automatic payment reminders to gently prompt customers to pay their invoices before due dates. Make doubly sure by retrying any failed payments at regular intervals.
PAYMENT MODES
Let customers choose how they pay
Make it convenient for customers to pay by providing online payment modes, such as credit card and ACH, and popular payment gateways like Stripe, WePay, and more.
Scale up your invoicing
Set recurring invoices for regular clients
Print and share invoices in multiple ways
Assign invoice templates to your contacts
Split your design projects by task
Track and record all your expenses
Gain key insights with reports & analytics
Your favorite apps work with Zoho Invoice
TESTIMONIAL
Made by designers, for designers
"We've experienced 2x the growth in revenue with an 82% increase in productivity since we started using Zoho Invoice exclusively."
Brandon Brown
Founder, Plotwist Creative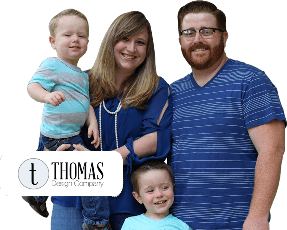 "Zoho Invoice helped me save four hours per client. I don't have to go back and forth with the spreadsheet and re-enter information."
Curtis Thomas
Founder, Thomas Design Company
"As a freelancer, managing your finances can be such a headache but Zoho made it so easy for me. I honestly couldn't recommend it more!."
Danielle Vonofakidis
Founder, The Marble Pantone
Make free graphic design invoices now with Zoho Invoice.