Why you need to invest in good back-office technology
Last Updated: January 8, 2021
363 Views
4 Min Read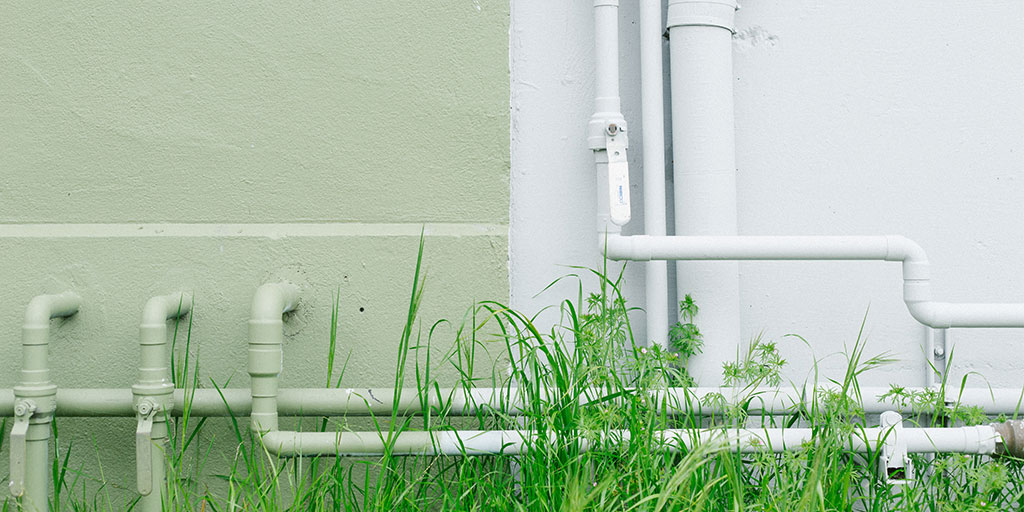 Business success is determined by customer happiness. That's why every business should be customer-centric, not only by hiring and training the best support, sales, and marketing teams, but also by enabling them to deliver the best experience to your customers.
To do all of this, you'll need excellent back-office tools.
Think about it. When you start a business, you handle everything—sales, marketing, customer support—the whole show. But once you expand and hire people, you create departments to manage each business function. These departments can be chaotic, especially if they don't communicate efficiently.
How many times have you contacted a business' support line as a customer, only to be transferred to another team? Or put on hold for longer than reasonable? Often, support reps don't know about the marketing team's new campaigns or the sales team's latest discounts. For a customer, though, every person they interact with, regardless of their role, is the face of the company. They don't see your company as siloed departments—they only care about solving their issues.
Businesses can no longer ignore customer-centricity. This shift toward prioritising the customer has been happening for some time, and it's showing no signs of slowing down. Here are some of the main contributing factors that are pushing the business world in this direction:
Adoption of technology
Today's consumers are savvy—they follow online trends and experiment with emerging technologies. If one business fails to cater to their needs, they won't hesitate to choose another.
Increased competition
Before they buy, customers research and evaluate a product for convenience, price, customer service, and quality. However, there are many more high-quality products at competitive prices in today's market, which means the decision to buy often comes down to what people have heard about the product either through reviews or word-of-mouth.
Changing customer expectations
Unlike the '90s where people relied on shopkeepers' recommendations, or the 2010s where they turned to social influences for suggestions, people nowadays know exactly what they want even before looking at options. What's more, they then tell their friends how they feel about a certain product and why they want it.
According to research done by Northbridge Group in 2019, 72% of consumers said they'll switch to a competitor after just one bad experience. Every stage of the customer's journey is crucial. Providing a poor customer experience just makes it easier for your competitors to provide better service than you, and customers will be all too ready to make that switch if they feel more valued by another company.
Understanding the customer journey
The customer journey has five primary stages:

Awareness

Consideration

Purchase

Retention

Advocacy
Every stage of that journey has multiple steps and requires interdepartmental communication. For instance, here are some of the customer touch points in an ecommerce business:
Browsing and adding items to the cart

Purchase and invoicing

Packing, shipping, and delivery

After-sale support

Returns and refunds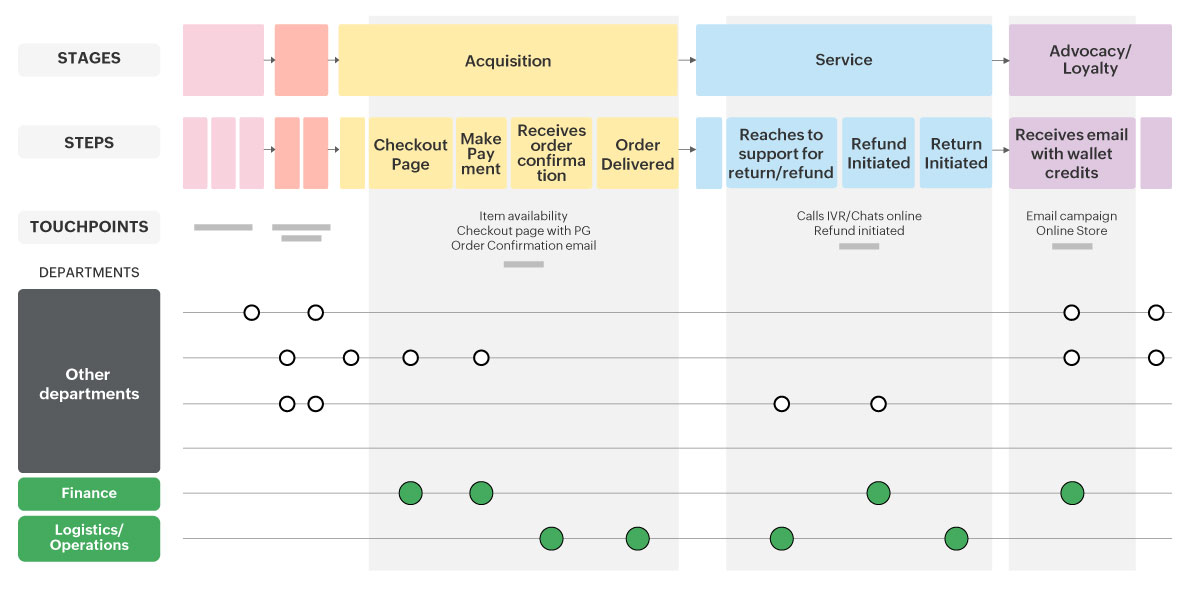 As a business, you need to offer a great customer experience throughout each stage of this process. Doing so will mean empowering your sales, customer support, marketing, and finance departments.
Consider digitising some of these operations so that departments can quickly exchange relevant information. Choose technology that integrates well with your departmental tools so that your employees don't have to call or email each other every time they need this information.
Do this now: Map your customers' journey. Identify where they interact with you and how you can digitise the tasks in those touch points.
Delivering customer happiness
The key to a great customer experience is implementing a feedback loop: collect the feedback, review it, and act accordingly. Then start again.
When customers offer feedback, they want to know you take them seriously. Always acknowledge their opinions, suggestions, and concerns. It shows them you care and aren't afraid to communicate transparently.
Look at Zappos. They redefined the benchmark for good customer experience for an ecommerce business.
1. They changed their business model so they can be more customer-centric.
Zappos started as a shoe distributor and followed a drop-ship model. They'd collect orders online and pass them on to vendors who would then deliver the packages. When customers reported delayed and mixed-up orders, Zappos decided to quit the drop-ship model and ordered in bulk instead. They managed their own inventory and also started delivering so they could have complete autonomy with their orders.
2. They set up communication tools to keep vendors updated.
Once they had their own warehouse, they set up portals so that vendors could log in and verify their orders. This helped the vendors plan in advance and ensure that Zappos always had enough stock. Though it was only a small back-office operation, it was key to keeping customers happy.
3. They are dedicated to 'wowing' their customers.
Zappos eliminates the stress of getting help by offering 24*7 support. They don't have automated IVR (Interactive Voice Response) systems, which means every call is answered by a real human. What's more, Zappos's support numbers are on every webpage and company vehicle so that it's easy to find. When they do get a call, they stay on for as long as it takes to solve the customer's issue. In fact, the longest support call they've had lasted 10 hours. That's how much Zappos prioritises good support.
In a recent study, Capgemini found that 60% of customer dissatisfaction cases originate with back-office operations. Zappos succeeded because they prioritised customer satisfaction at every stage of a customer's journey. From orders and inventory management to vendor portals and after-sale service, they invested in efficient technology that enabled them to do their job well.
Back-office issues are everyday incidents, like incorrect order info, missing invoices, and payment failures. With proper back-office operations and technology, you can fix many of these issues automatically as they occur and earn your customers' trust.
Leave a Reply
Your email address will not be published. Required fields are marked