How outsourcing can help your business grow 
Last Updated: December 7, 2021
734 Views
5 Min Read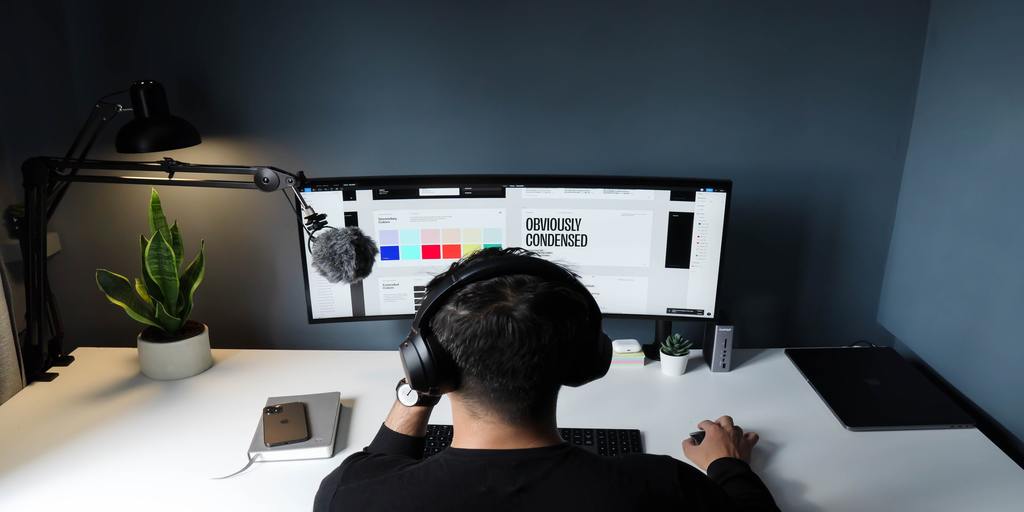 In today's fast-paced world, a business' success depends on its ability to be flexible and adapt to rising challenges. Once a business starts to grow, its employees may find themselves with too many responsibilities to take on, and the business owner will have no choice but to bring on extra hands for help. While hiring is often the common solution in this situation, it's not the only one. Outsourcing can play a crucial role in building businesses, especially in the early stages of expansion.
What is outsourcing?
Outsourcing is a business practice of getting work done through a third party for an agreed duration and price. Businesses usually outsource tasks to freelancers, contractors, or specialised firms to execute various functions of their business. While outsourcing can be a fantastic way to get tasks done on time, you must also be aware of its benefits and challenges before deciding if it's the right choice for your business. Also, it's essential not to confuse outsourcing with offshoring—where people get their work done in a foreign country to leverage lower labour costs.
Why do businesses outsource their work?
Whether it's a one-time project or recurring task that extends over a certain period, businesses outsource business activities for a variety of reasons. However, some commonly justifiable reasons to outsource include:
Saving money on operating and overhead expenses

Avoid committing to the recurring expenses and salary payouts for additional full-time employees

Having more resources to focus on core business functions instead of less critical tasks

Using the third-party service provider's expertise to boost your organisation's growth

Not wanting to take risks that involve the more intricate legal matters of a business
While outsourcing can benefit your business in the situations described above, it's always advisable to rely on your in-house team for tasks involving sensitive business data, especially if it involves your clients' personal information.
What tasks can a business outsource?
You can outsource nearly any element of your business as long as you don't:
Entrust your core business functions to outside organisations

Delegate duties that demand frequent interaction and input on your part
Any disruption to your key business activities can have long-term consequences. That's why you should avoid outsourcing any task unless there's an absolutely valid reason to do so.
Here are some business functions you can easily outsource:
Marketing
Good marketing is necessary for people to learn that your business exists, but it is also incredibly time-consuming. If you're serious about drawing in new customers and increasing brand awareness, your marketing strategy shouldn't be limited to daily social media updates. Whether it's capturing professional product videos, running a social media campaign, or writing engaging SEO-optimized content, not every business may have an in-house marketing team with the creative expertise to handle such tasks. In such instances, it's essential to use the help of skilled freelancers or digital marketing agencies to develop a sound marketing strategy for your business.
Accounting
Accounting is a critical business function that every business must master. Any errors in your tax calculations or book balancing can land you in legal trouble and force you to pay hefty fines to the government. However, handling all of your business's finances can be a challenging process, especially if you're just beginning to expand. Until you have enough money flowing through your door to afford an in-house accountant, it's best to seek help from a professional accounting agency to help you with financial services like bookkeeping, tax filing, invoicing, and billing.
IT Services
IT outsourcing can be a good choice if your business isn't heavily involved in technology and doesn't want to invest in an in-house IT support team. By outsourcing, you can pay for the service only when you need it and can have top professionals assist you with setting up your devices, business processes, and other programs, which would otherwise be impossible to handle on your own.
Human Resources
Hiring is an essential part of your business's growth. But on the other hand, as your business starts to grow, your responsibilities for managing employee benefits, payroll, and regulations grow as well. Unless you are hiring on a regular basis, outsourcing your recruitment and HR management tasks may save you money down the line. There are dedicated HR professionals who will devote their time and effort to finding you the best talent and staying up to date with changing laws to protect your business against legal risks.
Logistics
If you're running a small or medium-scale ecommerce business, outsourcing your logistics is perhaps the wisest decision you can make. With a third-party logistics provider, they will handle warehouse and inventory management, transportation, deliveries and returns, fulfillment, and more. In Australia, many logistics service providers with in-depth expertise can scale up to meet all of your logistical needs fast without hindering your business growth.
Final thoughts
Outsourcing, like any other business practice, has its own advantages and drawbacks. It is up to you to experiment and discover which strategy works best for achieving your organisational goals. If you find outsourcing suits your business well, here are a few recommendations as you begin searching for providers:
Outsource mindfully
Don't outsource tasks just because it's convenient. Analyse your options to check if outsourcing gives you any additional cost benefits aside from the sparing you the cost of hiring an in-house employee. Only seek outside help on areas where you truly lack expertise.
Choose the right vendor
It's always wise to work with someone who has a track record of delivering on their promises rather than someone who merely offers a better price. Remember that even if the provider does not have access to trademark secrets or customer data, they are still operating crucial areas of your business that your bottom line depends on.
Communicate your expectations clearly
Be upfront about what you want from the other party. Have a contract or agreement in writing, clearly stating the terms, conditions, and pricing to avoid any unpleasant surprises. Additionally, be sure to listen to any expectations that the vendor might have and be honest about whether or not you can meet those terms.
Leave a Reply
Your email address will not be published. Required fields are marked