Strategies that increase customer loyalty
Last Updated: August 1, 2022
676 Views
4 Min Read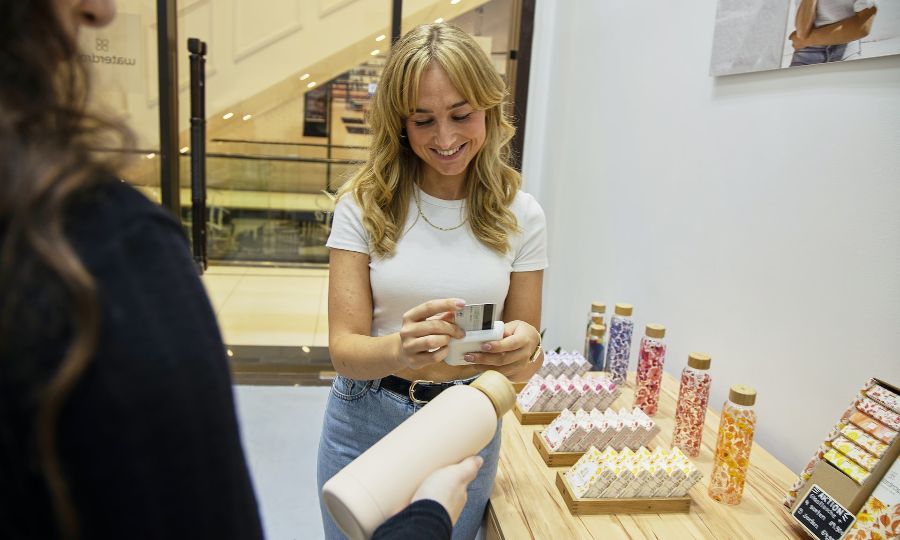 Customers have the power to determine the success of any business. Whether they're seeking a quick transaction, like the purchase of a pen, or something more long term, like engagement of a real estate agency to find their dream home, the market is brimming with options for people to pick and choose from. With such intense competition prevailing in almost every industry, how do you ensure that people choose your business, and perhaps more importantly, keep coming back for more? They key is to give them a positive experience they won't forget anytime soon.
While good marketing can draw attention to your business, building strong customer relationships helps a business survive and thrive in a competitive market.
What is customer loyalty, and why is it important?
Customer loyalty occurs when you win a customer's trust, prompting them to make repeat purchases from your business. You earn customer loyalty when the customer recognises your business as a reliable source of the product or service they seek. Over time, as their loyalty grows, they begin valuing their relationship with your business over any possible benefits your competitors may offer. Besides the fact that it's five times more expensive to attract a new customer than to retain an existing one, loyal consumers are crucial because they:
Are less likely to be swayed by your competitors' products

Drive word-of-mouth referrals to your business

Bring in stable revenue

Will be open to trying your business' new products or services
Of course, gaining a customer's loyalty takes time. Purchasing preferences vary from person to person, and several factors affect buying decisions. Even so, here are a few best practices you can implement to gain loyal customers for your business:
Offer exceptional customer service
According to Microsoft's 2019 "State of global customer service report," 95% of respondents claim that customer service will significantly impact their loyalty towards a brand. This implies that customer service could be a deal breaker for many. From the moment a customer makes their first purchase, to the instant they reach out with a question or complaint, the way you engage will significantly influence their overall perception of your business. After all, it makes sense that they'll remember how you tried to make their lives easier—not the money you spent on creative marketing. If you're trying to earn loyalty, and stay ahead of the competition, you must make the most of every chance you get to engage with customers.
Tip:
Our blog on the do's and don'ts of customer service can give you more ideas on providing a better experience for your customers.
Build meaningful relationships
If there's anything every business should know by now, it's that customer expectations keep evolving. With so many brands stepping up their game, your business' ability to nurture customer relationships will play a huge role in whether they decide to stay loyal to you. If your efforts are only intended to grab their attention and generate immediate revenue, you'll risk losing customers in the long haul. This is why you must go the extra mile to bring value to your customers beyond selling a product. When you try giving them a more personalised experience and work at building a strong relationship, your customers will remember that you truly value them.
Tip:
Even simple gestures, like sending a personal thank you note, following up with them frequently to see how they're doing, and informing them of significant business developments can help you develop great relationships with your customers.
Acknowledge people who help spread the word
Have you ever taken note of people who consistently interact with your social media posts, point out your business to their friends and family, and even go so far as to express how much they adore your product/service publicly? These customers deserve your special attention. While people who truly love your business may show their support without being asked, they'll be encouraged to do much more when they are thanked and rewarded. So, the next time you find people spreading a positive word about your business, make an extra effort to appreciate their loyalty.
Tips:
Surprise them with a gift (such as a discount) on a special occasion or holiday.

Invite them to, and acknowledge their support at, business events you host.

Give them early access or discounts to try your new products and services.

If the customer runs a business, team up with them for a partnership or a collaboration that could benefit both parties.
Set up a loyalty program
A loyalty program can be a great customer retention strategy—plus, it encourages people to buy more from you. It creates a win-win situation, where you benefit from increased sales and the customer benefits from incentives and rewards. Although there are many types of loyalty programs, it's best to customise the program to your business by considering what could potentially attract your ideal customer. When a loyalty program is implemented well, you learn more about your customers' buying habits, which can help you make important business decisions.
Here are a few examples of loyalty programs you can implement for your business:
Referral program: Reward a customer every time they refer their friends and family to your business.
Points credit system: Let customers accumulate reward points for their purchases, which they can redeem at a later time.
VIP program: Offer exclusive rewards to loyal customers who reach your specified spending threshold.
We hope this post helps you recognise the importance of your customers' loyalty and encourages you to take effective measures to retain them. Are there any other topics you'd like us to cover? We'd love to hear from you in the comments!
Leave a Reply
Your email address will not be published. Required fields are marked