Managing hybrid teams is challenging. But is return-to-office the best solution?
Last Updated: July 6, 2023
103 Views
5 Min Read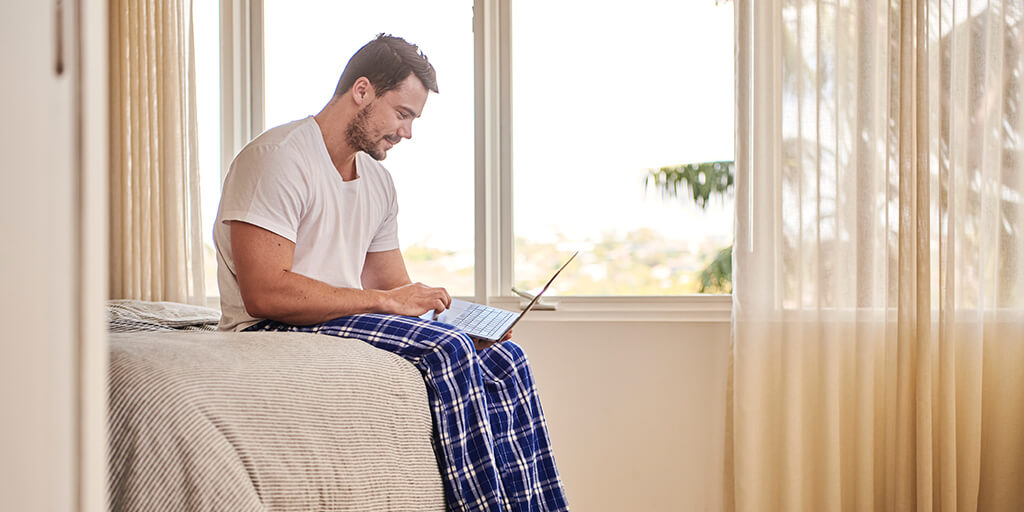 As recently as four years ago, remote work was an elusive perk, reserved for certain job roles in large companies. But since the start of the pandemic, we've experienced the democratisation of working in comfort. With this shift has come the challenge of being cut off from colleagues and the proverbial "water cooler." In this post, we'll discuss this and some of the other challenges businesses face when they adopt remote and hybrid workplace models.
Cross-border communications and short-term hurdles for remote teams
The biggest challenge for many teams, hybrid or otherwise, is ensuring transparent communication between members. It's often said that over-communication is better than under-communication. However, when a team is spread across time zones and countries, any communication becomes difficult. A manager based in Perth will struggle to keep up with a team member in Wellington, purely because of geography.
When people first started working from home, they realigned their priorities. Many transformed their mid-morning slump into a grocery run or a training run. Now, many employees have foregone the traditional 9-5 routine and are, instead, compensating for hours missed when they can. In addition to further impacting team communication, keeping nontraditional hours can complicate life for individual employees. In fact, according to a paper published in the Business Information Review, remote employees tend to work 20% more than they would in an office environment. This habit can quickly lead to a disrupted personal life and poor time management.
Overcoming the immediate challenges of adopting hybrid work
To resolve these situations, many managers are working to institute proper time-management practices for their teams. This may mean they plan meetings in advance, ensure meetings start and run on schedule, set timelines and goals, and encourage autonomous accountability. Some studies even suggest that training and encouraging remote team members to practice mindfulness can positively impact their mental well-being. Though small, together, these habits help team members and managers keep communication lines open without compromising work-life balance.
Since the start of the COVID-19 pandemic, remote working technology has developed rapidly. Today, most of us work online with dedicated software for instant messaging, meetings, calls, emails, and collaboration. Remote teams are equipped with technology that—in theory—offers everything they need to be productive. However, this isn't always the case.
For technology to be reliable, it needs to work consistently. If a team ends up with disparate software systems for various business functions, they have to accept that their tools may not integrate smoothly. The result is scattered business data, and significant time and effort spent locating said data. To contend with this, management teams must adopt technology that's inherently integrated or, at least, easy to integrate.
Overcoming the longer-term challenges of sustaining remote teams
Hybrid and remote working are long-term trends, which means, gradually, businesses will start to recruit team members remotely. New recruits usually learn by observing fellow teammates. If they're isolated from the rest of the team, they won't have anyone to observe, affecting motivation and productivity—especially if it's their first job or a new career. With this in mind, management teams may consider creating extensive training materials and appointing senior mentors for remote recruits.
Language can create another obstacle for remote and hybrid teams. Many Australians and Kiwis are born overseas, have overseas-born parents, or are Indigenous. This means that workplaces naturally contain individuals whose first language isn't English. When people from multiple cultures work as a team, there's a significant learning curve as they familiarise themselves with new accents, traditions, beliefs, and customs. Getting everyone in the same physical space helps them bond over their commonalities—an opportunity that's absent in a remote working environment. Remote team members may be working with people they don't entirely know, and online communication won't solve this problem for everyone. Team members who feel socially isolated may struggle to brainstorm in online environments. Plus, the lack of body language and visual cues can lead to misinterpretation. Management teams, therefore, play a significant role in encouraging connections, whether employees are states or nations apart. Automattic, the company that created Wordpress, has been fully remote since its inception in 2005. With nearly 2,000 employees speaking 120 different languages spread across 95 countries, the company encourages employee connections by organising regular team catch-ups throughout the year, as well as an annual week-long retreat that brings together its entire workforce. Additionally, the company runs a range of social activities to encourage employee communications.
Back when everyone had a designated physical workplace, businesses developed their company culture around time and place, such as employee welfare programmes and on-the-job perks like meals and beverages, or in-house gyms and games. Now though, companies must consciously put effort into translating their organisation's values for a remote-friendly environment. This may mean providing mandatory days off, mental health insurance, or extended parental leave.
Implementing alternative strategies for reinforcing the company culture helps keep senior employees involved, while encouraging new recruits to develop loyalty towards the organisation. As employees rely more and more on working remotely, what they consider a good workplace culture is likely to evolve as well. Consider consulting with long-term employees about workplace traditions they no longer see value in, and working with them to develop viable replacements.
Hybrid work can be challenging for managers and supervisors, too. Experienced staff tend to be older than their newer colleagues, and therefore, more comfortable in traditional office spaces. They may need additional support to train and manage a remote team effectively.
It's also been shown that supervisors sometimes struggle to find the right balance between giving autonomy to their teams and micromanaging them. Seniors may feel like they're contributing less value when they're not in the office and mentoring their teams, especially in large-scale organisations like government agencies. All this means that management teams will need to stay open-minded and constantly skill up to adapt to an evolving style of work.
Parting thoughts
Three years into remote and hybrid work, businesses are starting to understand the mid and long-term challenges of running distributed teams. Although all of these are genuinely tricky situations, they're no reasons to reject the change. Instead, management teams across organisations should re-evaluate their style of work and operations so they can support their employees and their changing needs.
Leave a Reply
Your email address will not be published. Required fields are marked