5 ways to encourage customers to write reviews for your small business 
Last Updated: April 21, 2021
1.1K Views
5 Min Read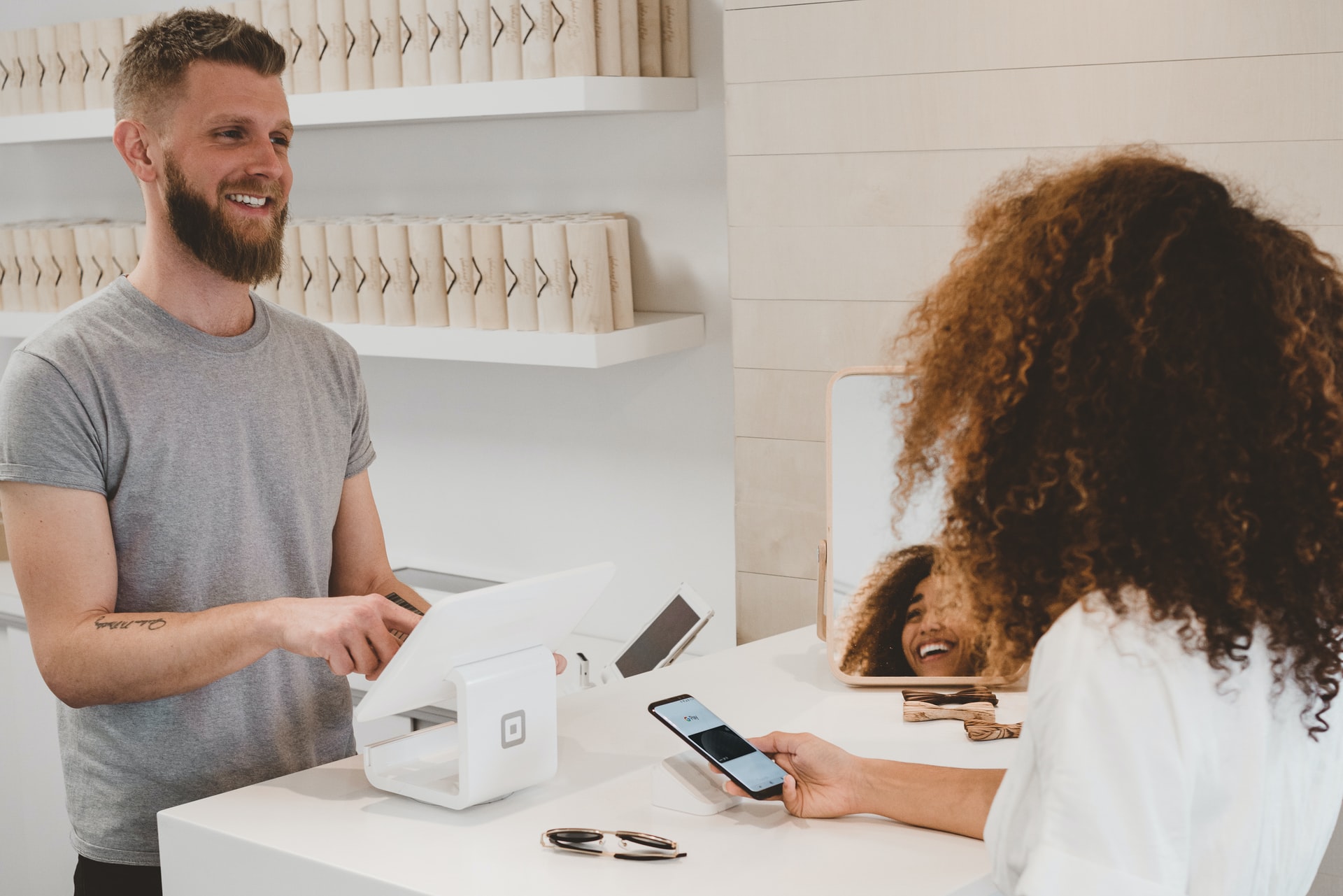 Today, the internet allows you to do almost anything with a click. You can get a coffee delivered to your doorstep or hail an Uber ride right from your phone. Consumers are using the internet at increasing rates to make purchases, yes. But more importantly, the internet is the go-to place for consumers to research and compare products. When was the last time you ate at a new restaurant without checking it out on Google first?
A 2020 report by Yellow surveyed 2,012 Australian consumers and 1,020 small and medium-sized businesses. It revealed that over two-thirds of consumers read reviews online about a product or service they were interested in buying. Customer feedback is vital for building your business' credibility. However, not all reviews may be in your favour. If you assume that bad online reviews aren't alarming, you need to think again. It can be tough to believe, but at times, spotting one or two bad reviews is all it takes for a potential lead to skip your business. That's why you must make a greater effort to encourage satisfied customers to leave reviews for your business.Their feedback can play a huge role in why someone chooses you over competitors.
But hold on, how do you get those reviews in the first place?
Some businesses try to buy online reviews from agencies who post positive feedback pretending to be customers. But this is deeply unethical and can land you in legal trouble. Not to mention that when customers find out that you are paying for positive reviews, they will stop supporting you, and they may even go so far as to tell others not to purchase from you either. That's why we've compiled a list of five simple strategies you can try out to get genuine customer feedback and reviews for your growing organisation. These are a few best practices you can follow to avoid jeopardising your business reputation.
1. Ask your customers
The easiest way to get customer reviews is to ask for them. According to a Capterra survey, 56% of Australian customers wrote a review online simply because they were asked to. It's simple, but it can get your job done without wasting time. It's best to try and target customers who you're confident will take their time to help you out with a favourable review. For example, when you find a customer repeatedly turning up to purchase a specific product, it's safe to assume that they're satisfied. If they choose to leave a review, giving them a call or sending a personalised email explaining how important their feedback is to your business's growth is a great way to build your relationship with them. This also gives you an opportunity to get more specific details about the review they left.
2. Engage on social media
Posting selected reviews on your social media occasionally is a good way to encourage other customers to leave a review for themselves. It shows that you value feedback, and it can also be a great way to communicate with customers. Let's say a food blogger tags you and creates a post about your restaurant on Facebook or Instagram. You can then share it on your organisation's social media page, opening up a dialogue with the customer, their fans, and the rest of your audience all at once. Your customer will benefit from free publicity, and you'll receive more visually appealing and interactive testimonials that your audience can relate to.
3. Explore all platforms
Never assume that people will find you solely through your website or social media; they'll look for reviews everywhere. Your customers are likely to leave feedback, both positive and negative, on the platforms where they first discovered you, so make sure to maintain a strong presence on business listing platforms like Google My Business, Yelp, True Local, Word of Mouth, and showmelocal. Your contact information, working hours, and product listings should be updated, and if possible, include pictures or videos for your offerings.
Anytime someone leaves a review for you on one of these sites, try to respond. When consumers see you regularly replying to reviews and messages, they'll become more confident that you're a trustworthy business to approach. This may make them more likely to leave reviews or make suggestions in the future as well since they already know you will take the time to respond. By using help desk software for your ecommerce presence, you can manage all customer feedback from a single interface.
4. Automate your request
Even if they want to, some customers won't leave feedback unless they're reminded, which is where automated prompts come in. Assume you own an eco-friendly beauty shop in Carlton, and you want feedback on a sunscreen that you've just launched. If you send a follow-up email to your customers asking for a review immediately after their purchase, you're asking for disappointment. Today's consumers won't trust you enough to write a review until they have had ample time to use your product. Instead, if you remind your customers with the same email seven days later, they may take the time to write a review if they were genuinely pleased with the purchase. You can automate this process by using email marketing software for your business.
5. Provide incentives
The tried-and-true strategy of enticing customers with freebies must never be underestimated, but take this approach with a grain of salt. Any incentive you provide should come across as a thank-you rather than as a bribe for positive feedback. One way to measure if an incentive is a good idea is to evaluate the scope of the feedback you're asking for. Giving away free items to every person that hits "5 stars" on their phone is no better than paying for reviews. But how about asking for a detailed customer testimonial that can be featured on your website or social media channel? This type of feedback takes longer to provide, so the gifts come across as gratitude rather than shady business practices. Free samples, gift cards, discount coupons, and store credits are just some of the incentives you can use to encourage in-depth customer feedback.
Final thoughts
Customer reviews act as social proof that your organisation and its products do what you say they do. In a world where negative reviews carry a lot of weight and positive reviews can be hard to obtain, each word your customers write about your business should be treated with the utmost importance. These reviews will play a huge role in influencing your leads to either choose you or go with one of your competitors instead.
Aside from the sales perspective, reviews give you the opportunity to learn from your customers. Their insights and opinions can go a long way to help you better understand what you've been doing right and what needs to improve. This paves the way for making better decisions to grow your business. As a small business owner, we hope that these steps give you a great start on encouraging valuable feedback from your customers.
Leave a Reply
Your email address will not be published. Required fields are marked