Hiring casual staff? Here are a few legal conditions you should consider.
Last Updated: June 30, 2023
148 Views
3 Min Read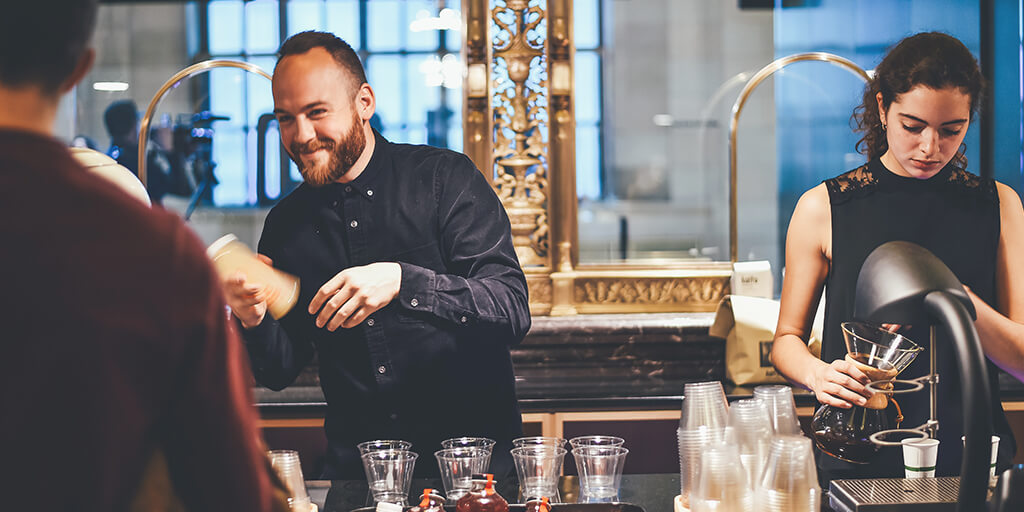 As global and local economies experience a downturn, a lot of businesses are exploring ways to cut costs. However, it's hard for a business to tighten its budget when it needs skilled staff to help keep operations ticking along.
From the new wait staff at the corner cafe to the young people taking your drive-through orders, casual employees form the backbone of our society in many ways. Whether you're hiring to replace staff or to support your growth, here are a few things you should know when considering casual hires.
Agreement and commitment
Perhaps the most well-known fact about casual employees is that their jobs don't come with a long-term commitment. Your employment agreement should state that you are providing employment on a casual basis, and should outline the working conditions, compensation, and job responsibilities. As soon as you hire a casual employee, you should provide them with a copy of the Casual Employment Information Statement (CEIS) and the Fair Work Information Statement (FWIS). You can learn more about these statements here.

You don't need to provide an official notice to end employment for casual staff, except under certain circumstances (We'll discuss those later in this post).
Working conditions
Casual employees work on a frequently-changing roster. Like any employee, they are entitled to join unions and have a safe workplace that's free from discrimination. They have the right to swap and refuse shifts, and if applicable, to claim unfair dismissal. Even though you don't have to provide advance notice for dismissing a casual employee, dismissing them without notice may be considered unfair if they've been working for you for a long time and had a reasonable expectation to continue working.
If a casual staff member has been working for you on an ongoing basis for 12 months, and they have a reasonable expectation to continue working for you, they're also entitled to ask for flexible working arrangements.
Remuneration
Casual staff is entitled to the national minimum wage of $21.38/hour or $812.60 for a 38-hour week, calculated before tax. Casual loading also applies, meaning that casual employees should be paid at least 25% more than full-time employees.
Unless your business has an enterprise agreement registered with the Fair Work Commission, outlining basic employee rights like pay and working conditions, you have to follow the modern award system to determine minimum wages for casual staff. You can use the Fair Work Commission's pay and conditions calculator to determine the correct wages.
All casual employees over 18 are entitled to a minimum of 10.5% superannuation. Casual employees under 18 are eligible for superannuation if they work over 30 hours in a week.
Casual staff who work 38+ hours per week, or 12+ hours per day, are entitled to overtime pay. How much they're entitled to depends on your business, industry, and the employee's award.
Leave
Casual employees can claim two days of unpaid carer's leave, two days of compassionate leave, and unpaid community service leave.
In addition to that, they're entitled to paid domestic violence leave for five days from an SME employer, and 10 days from an employer that is not classed as a small business.
Note: You're an SME employer if you have fewer than 15 employees, excluding casual staff.
Career progression
The National Employment Standards (NES) enable casual employees to become permanent employees, either full or part-time. This is called casual conversion, and any staff member who's been employed for over 12 months on an ongoing basis, and with regular working hours, is eligible.
For small businesses, offering casual conversion is optional. Eligible casual staff can request to become permanent employees, and as the business owner, you should communicate your decision in writing within 21 days.

All businesses that are not considered small should offer casual conversion. If you're a bigger business and you refuse to offer casual conversion, you should have reasonable grounds for doing so. Learn more about casual conversion and acceptable reasons for refusing it.
Parting thoughts
Hiring casual staff is a great way to fill gaps in your workforce. However, it's important to remember that casual staff members have as many workplace rights as permanent workers. Be judicious about working hours, visa conditions, and payment options to ensure that neither you, nor your staff members, are inadvertently breaking the law. If in doubt, speak to an employment rights lawyer or a casual staffing agency to help filter applicants and choose candidates that are right for your needs.
Leave a Reply
Your email address will not be published. Required fields are marked