6 ways to gain market share and stand out from your competitors
Last Updated: June 20, 2023
239 Views
5 Min Read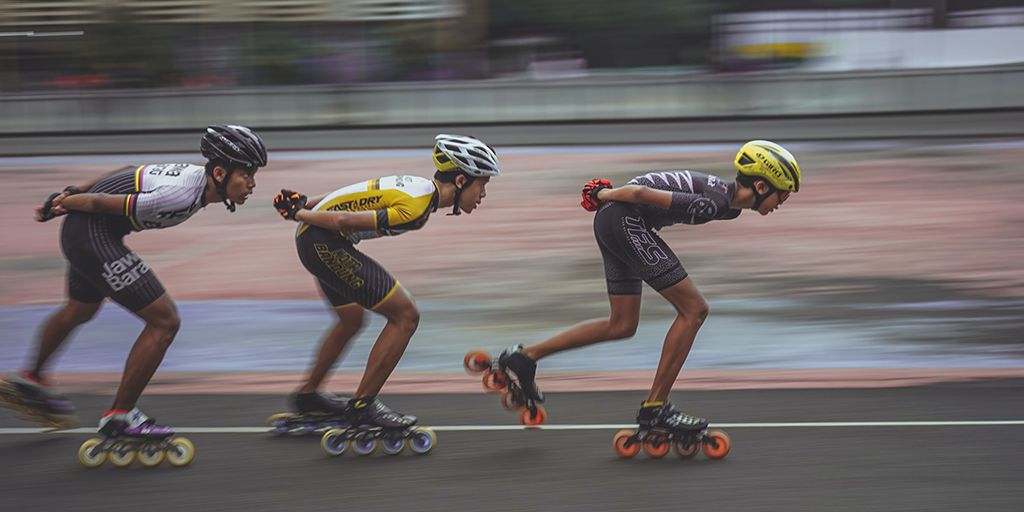 Introducing a new business to an already-saturated market is harder than it may seem. While brands like Uber and Canva burst onto the scene with little to no competition, quickly becoming leaders in their respective markets, their competitors will have to work much harder to grab a slice of that pie. In this blog post, we'll explore 6 areas brands should focus on to make inroads in a competitive market.
1. Products
The single best way to gain a fair and sustainable share in a competitive market is to create a great product.
When it came out, no one had seen anything like Canva before. And yet, so many of us connected to the product because we all recognised the problem it solved. That's the power of innovation—and being in the right place at the right time.
On the other hand, there's ChatGPT. Since its inception, we've seen a massive surge in AI development in Silicon Valley. That's an example of timely tech adoption. Fusing generative AI into existing business services is a great way to add value to customers. While innovation is a powerful revenue driver, early adoption can be equally helpful for gaining market share.
Another good way to attract attention in a crowded market is to invest in up and coming technologies, like Microsoft did with ChatGPT. As a result, the company got early access to the technology, allowing it to create Bing Chat. That was an innovation that shook the market into action.
Whether you're adopting new technology to serve customers better or investing in innovation, the more you perfect your product, the stronger your case will be in the eyes of evaluating customers.
2. People
Customer and employee loyalty can make or break a business. Part of the reason Canva is now the second largest company in Australia is because it's consistently been voted the best place to work in the country. Happy employees and customers naturally bring more visibility to a company.
Prioritise employee welfare. Build a work culture where employees can have a healthy work-life balance. This should include remuneration and superannuation, but also things like flexible working arrangements, job security, and team bonding activities.
Customer experience also plays a huge role in establishing your brand's reputation as a people-first business. We've seen over and over again that customers are willing to pay more for better support, and that they'll stop buying from companies that offer sub-par service. Creating great customer experiences is not just about answering calls and responding to emails promptly. Every aspect of your offering should contribute to a great customer experience—from website accessibility and product interfaces, to automated email replies, resolution times, and social media support.
3. Partnerships
Good partnerships can make companies great. When expanding your business, whether to a new state or a new country, consider working with local businesses that already have an established presence. Collaborations are a great way to piggyback on a credible business' authority—at least until you can generate your own.
A popular way to build partnerships is to merge with or acquire businesses. Both are fairly common in the big business space. In a market where A, B, and C are enjoying leadership, a merger between A and B would give both companies a greater share of the market. Acquisitions do the same, except they're more popular in the tech industry, and are a common tactic to minimise competition. We saw this when Meta acquired WhatsApp and Instagram. Today, the company owns 3 of the top 5 communication apps used in Australia.
Smaller businesses can put this concept into practice through influencer marketing. If you have the resources, you can work with celebrity influencers. Otherwise, consider working with micro-influencers who have a more niche, but highly engaged, audience, such as a sports news reporter working with small town soccer clubs.
4. Pricing
Give your audience a good deal, and they'll consider you seriously. This is why stores like Kmart, Target, and Big W are so popular. They're constantly offering products at highly competitive prices. There are also businesses, like Dan Murphy's, that offer price match offers. It's worth remembering, however, that competitive pricing doesn't have to be heavily discounted. Having a low base price makes your products more accessible to the majority of the population, and it's more sustainable for your business in the longer term. Especially in times of high inflation, competitive prices keep customers buying, despite tighter budgets.
Alternatively, depending on your business and industry, you can offer seasonal products and special prices. If you can invest time and effort in perfecting the product, even seasonal offerings can help you gain market share. Perhaps the most prominent example of this is Starbucks and its pumpkin spice latte, an American invention that's gained popularity around the globe—even in places that don't experience autumn in October.
5. Positioning
Know your audience, and use words and phrases they will recognise. How you position your brand and to whom can determine your success. Consider the location and socioeconomic conditions of your ideal customers and create advertising and marketing campaigns relevant to their experiences. Sometimes, this means branching out with your marketing and creating different messages for different audiences. Queenslanders would be more interested in surfboards than Canberrans, for instance. As summertime approaches, though, Canberrans would be more susceptible to campaigns about beach mats and swimsuits. Work with nature.
6. Property
Say what you will about WFH, if a company establishes a large-scale office in the middle of Sydney, it will become a talking point. There's a certain grandeur and allure to big workspaces and fancy perks.
That's not the only way to gain attention, though. In the long term, property refers to all assets that a business gains; employee trust, customer loyalty, intellectual property, goodwill, and credibility are all valuable assets that will help you gain and retain market share in a competitive environment. When a company like Oatly starts selling its products in Australia, people will gravitate towards them because of the brand's global success and credibility as an environmentally conscious brand.
Parting thoughts
Thanks to Silicon Valley, starting up for the sake of selling up has emerged as a business trend. Admittedly, this makes the market more volatile for businesses that work with long-term goals in mind. There are new competitors every day, and many of them are gone before you even notice them. The strategies we've outlined in this blog post are all long-term strategies that aren't influenced or affected by short-term trends. They involve a lot of patience and persistence, but are tested and unbeatable—as illustrated by the likes of Apple, Microsoft, Google, and of course, Zoho.
Leave a Reply
Your email address will not be published. Required fields are marked