Creating a website that engages: The key functionalities you need to include
Last Updated: May 24, 2023
218 Views
5 Min Read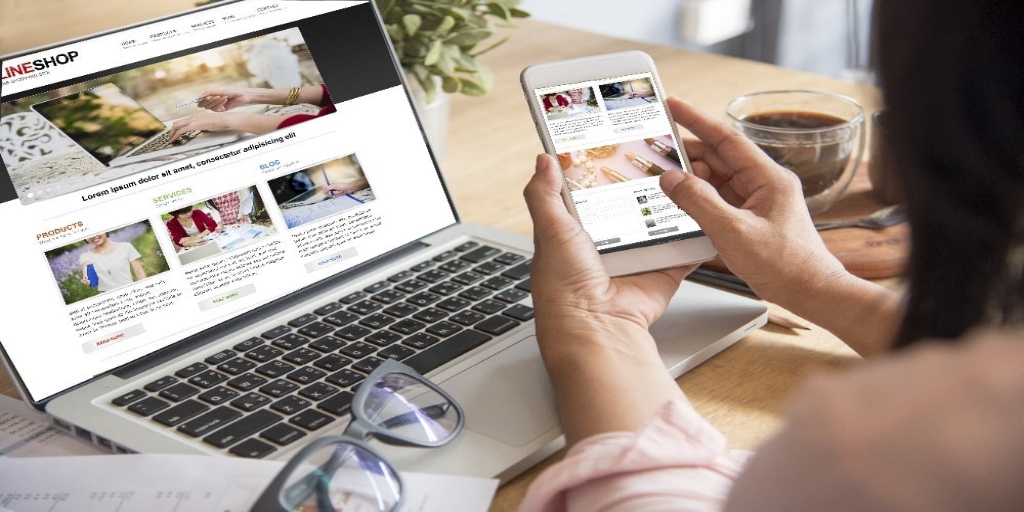 Whether you're an established business owner or a new entrepreneur, your website is crucial to your success in the digital age. However, it is important to give your target audience appropriate and appealing functionalities that serve their needs.
For example, if you're a restaurant owner, your website should allow customers to make reservations, view your menu, and see your hours of operation. If you're an ecommerce business, your website should facilitate a seamless browsing and purchasing experience.
There are certain questions you should consider before building your website. Who is your target audience? What are their needs, interests, and pain points? What are they looking for when they visit your website? Once you understand your target audience, you can identify the key functionalities that are likely to engage them.
Let's take a look at the functionalities every business website needs in order to be effective.
1. Seamless navigation
Navigation is a crucial aspect of web design. It enhances user experience by allowing visitors to browse your content and offerings seamlessly. A well-designed navigation menu typically includes the main categories of the website and submenus that break down these categories into more specific sub-topics, so it's easy for visitors to find what they are looking for.
Some important pages a website should include are:
Homepage: This is usually the first page a visitor sees, and it should give an overview of the business and its purpose.

Pricing page: This page helps potential customers understand your pricing structure, so they can compare their options and make informed decisions.

Contact Us page: This page provides visitors with a way to connect with you. It should include your contact information, such as phone number, email address, and physical address. You could also include a Contact Us form and list your operating hours on this page.
Some additional pages that may be relevant to you are:
Products/Services: Here, you should include information about your product or service, such as its features, benefits, and pricing.

About Us: Use this page to provide more information about your business' history, mission, and team. This is a great place to add personality to your website.

Landing pages: These pages should be focused and goal-oriented. Aim to capture visitors' attention and encourage them to take a particular action.

Blog page: This page is a great way to share news, updates, and tips with your visitors. It can also help you improve your website's SEO.

FAQs page: Here's where you can give your visitors quick answers to common questions, streamlining their experience and eliminating the need for them to contact your support team.
The order in which these pages appear on your website can vary depending on your website's purpose and goals. Consider your budget and business size when determining the best approach for incorporating these sections into your website. You can either integrate them into the homepage or create dedicated pages linked to the top menu or footer. Choose the option you feel provides the best user experience and aligns with your available resources.
Once you're confident in the pages you've created, consider building a sitemap. A sitemap is a hierarchical and visual representation of your website's structure. It provides a comprehensive list of your website's pages and serves as a navigational tool for both website visitors and search engine bots.
Before you go live, make sure you've incorporated clear and compelling calls-to-action (CTAs) throughout your website, prompting visitors to take desired actions, such as purchasing, signing up for a newsletter, or requesting a consultation. Use contrasting colours, concise language, and strategic placement to make your CTAs stand out.
2. Search engine optimisation (SEO)
SEO involves implementing strategies and techniques to optimise your website's visibility and ranking in search engine results pages (SERPs). There are several techniques you can use to optimise your website for text, voice, and local searches in order to improve your website's ranking.
Voice SEO focuses on drawing voice-activated search assistants, such as Siri or Alexa, to your website's content. Local search SEO requires you to include your address on your website and aims to attract those looking for products or services in your area. This is particularly important if you operate exclusively in specific geographical regions.
SEO best practices include developing a content strategy, incorporating specific key words into you webpages and blog posts, using descriptive alt text for images and videos, and ensuring your content is formatted and structured for readability. These practices can help your website rank higher in search engine results pages and even appear as the featured snippet.
3. Social media integration
It's often easier for people to connect and engage with brands on social media. Integrating social media links, share buttons, and widgets with your website and blog can encourage visitors to engage with you on social platforms and increase your brand's visibility.
It is important to choose the appropriate social channels to showcase your brand, based on your target audience and goals. For example, a B2C brand might do well on platforms like Facebook and Instagram, while a B2B company may find LinkedIn and Twitter more effective. If you're targeting a younger audience, TikTok might be your preferred channel. Integrating social media channels that align with your brand's goals and target audience can help improve conversions.
4. Mobile optimisation
Most internet traffic now comes from mobile devices. You can optimise your website for mobile devices by using a responsive design that adjusts your layout and content to fit the viewer's device. Depending on your business model, incorporating mobile apps and accelerated mobile pages (AMPs) may also help you reach a broader audience and provide a more streamlined user experience. AMP enhances loading speeds, allowing users to access information almost instantly. This makes it a great choice for organisations like news websites, which rapidly push out new content for readers.
Zoho offers mobile apps for almost all of its products, because we see mobile functionality, such as push notifications and offline access, as essential for a good user experience.
Your website is the face of your brand in the digital world. By investing in its functionality and user experience, you can make a lasting impression on your visitors. Whether you're a business owner or a web developer, we hope these tips and strategies help you create a website that meets your business goals and delivers a seamless and enjoyable user experience!
Leave a Reply
Your email address will not be published. Required fields are marked