The importance of clear data analysis in making business decisions
Last Updated: June 11, 2021
2.0K Views
4 Min Read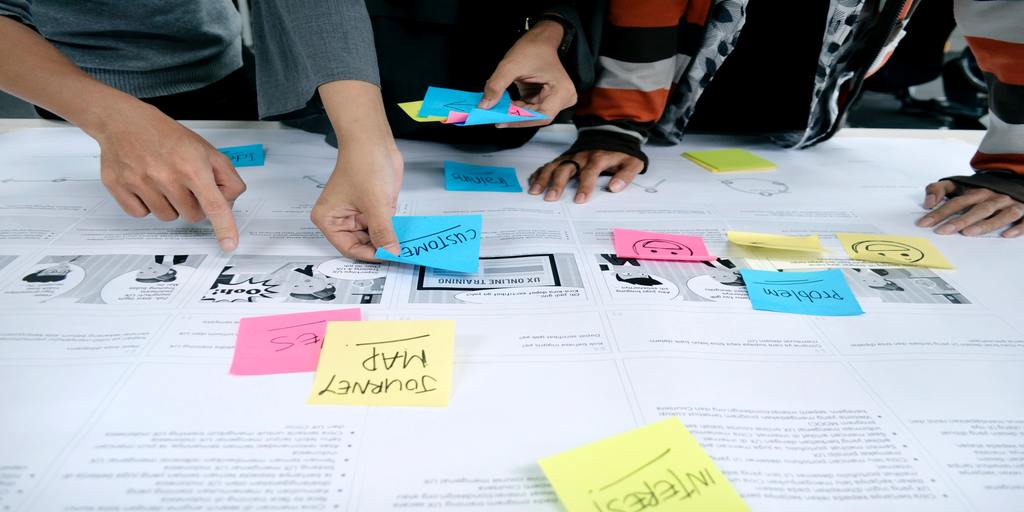 Have you ever made a major business decision solely relying on your gut instinct, only to regret it later?
While it can be good idea to trust your intuition for making most life choices, relying solely on it for all business decisions may prove to be an expensive mistake. Every day, you need to make a lot of critical decisions to keep the business functioning, and trusting your gut without verifying facts only makes you more vulnerable to failure.
What is data-driven decision-making?
Data-driven decision making (DDDM) is the practice of ensuring that your strategic decisions are backed up by genuine facts and information. When your organisation makes it a standard practice, it encourages employees to work together and share vital data across all departments. As a result, there is more accountability and it helps your employees focus their attention in the right place.
Here are a few examples of how data-driven decisions can be helpful in each department:
Finance: Gain insights on how to deliver orders to customers more cost-effectively and keep track of spending breakdowns by department, team, or individual to be more mindful of where your money is going.
Marketing: Uncover what style of competitor's content generates more social media engagement and which promotional medium gives you the best ROI.

Sales: Get insights on the best time for sales to contact customers and what sales techniques have previously worked well.
Customer service: Find tools that aid in the quick handling of support tickets, and use metrics to measure customer satisfaction
Why is it important to be data-driven in the workplace?
Implementing data-driven decisions allows you to accurately see your business performance and make more informed decisions for the future. There are some other ways that data-driven decisions can help your business, too.
Avoids conscious or unconscious bias
As humans, we are all influenced by our cultural environment, lifestyle, and personal experiences. Whether conscious of them or not, these biases can impact our business decisions. A common example would be to stereotype a specific gender or age-group to not be a good target audience without sufficient data. In such a case, we may have wasted a valuable marketing opportunity that could have resulted in significant revenue growth. This is when taking a data-driven strategy comes in handy. By ensuring that all our decisions are based on logic and verified data, we eliminate any possibility of being subconsciously influenced by such biases.
Helps foster innovation and advancement
In the business world, innovation is vital to staying ahead of the competition. Data-driven decisions can help businesses respond to customer needs by bringing new and improved products to the market faster. By analysing data, you get an opportunity to forecast future trends and uncover solutions for problems that have previously been unaddressed.
Creates less risk
Running any business comes with its own set of risks and challenges. While some choices may not significantly affect your organisation, others might result in a serious loss of profits or even insolvency. By relying on hard-data for your decision making, the chance of human error is significantly reduced. This is especially beneficial when making high-risk investments or judgements.
How to effectively implement data-driven decisions
Step 1: Define a clear objective and specify the critical questions you need answers for.
Step 2: Determine what kind of data and resources you'll need to assess the situation. For example, you may choose to collect data from customer feedback, social media, surveys, interviews, fact checks, market test runs or use business intelligence platforms.
Step 3: Acquire information from relevant sources and do an in-depth analysis to draw conclusions. You can use a data analytics tool and integrate it with a variety of apps to create visual-rich dashboards and reports to analyse more comprehensive data.
Step 4: Create a solid strategy and implement it with the help of all of the information you've gathered.
Step 5: Evaluate your performance and observe what has improved. For instance, if you don't get the desired result you intended, study and understand what went wrong, and be ready to rethink your choices.
Step 6: Repeat the same process for every key move you make in your organisation.
In 2018, Netflix attributed a large part of its success to data-analysis. Rather than basing their assumptions on historic data, the company used various analytical tools, metrics and A/B experiments to gain insights into how customers react to changes in their recommendation systems. The world's largest streaming service uses data to ensure recommendations are personalised and relevant. And why do they invest so much time and money in DDDM? Because 80% of what people watch on their platform is based on the recommendations they make.
Whether you're a small business or a large corporation, data analysis can help you. Today, we're fortunate to have access to resources that simplify the complex process of data collection and analysis. However, businesses must learn how to efficiently implement those insights and keep improving their research to achieve long-term success.
Leave a Reply
Your email address will not be published. Required fields are marked