How to choose technology that enables business growth
Last Updated: February 8, 2021
480 Views
6 Min Read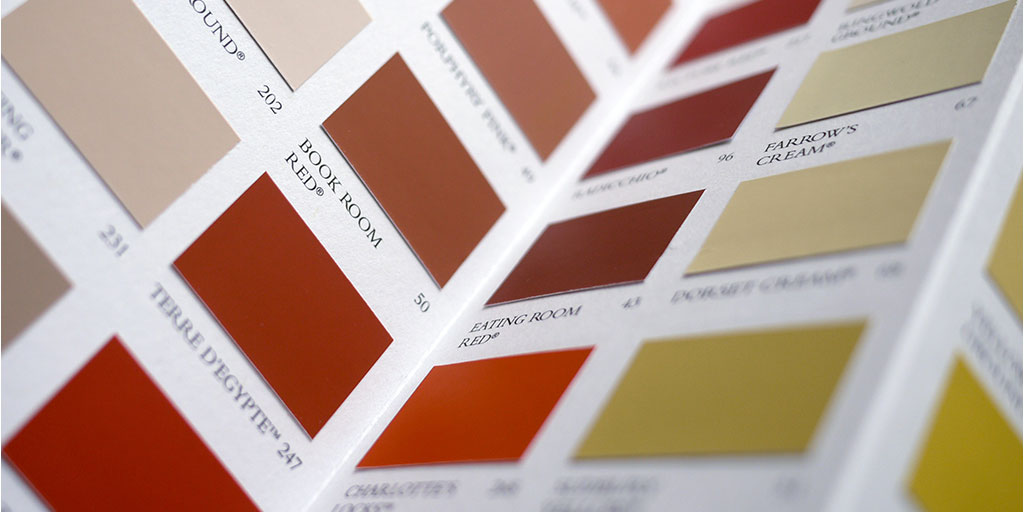 One of the most important questions you can ask yourself when you're looking to adopt new business technology is how long it'll last. In a previous post, we discussed how to differentiate tech fads from trends that can positively impact your business.
In this post, let's look at the various options you have when choosing business software and how to filter out the noise so you can find the gems that work well for you without depleting your resources.
Asking questions is a good way to start your journey towards choosing the right technology. For example:
What makes a good software application?
Basic software should:
Fit with your existing processes

Maintain a specific standard even when employees change

Reduce errors through automated workflows

Give you more time to focus on delivering a better employee and customer experience
But this is just the basics. Great software should go beyond this. It should:
1. Provide context
To allocate tasks effectively, a product manager needs to know who's available and when. If the application you use to clock employee work hours doesn't communicate with your project management tool, you'll lose time in back and forth communications. A business isn't a solo act. It needs an orchestra of software that shares contextual information so that each application can function as one.
2. Ensure continuity
Work should flow between locations, from one device to another, and from internal to external personnel without delays or glitches. With remote work on the rise, this is even more essential. If employee-contractor communication is strained because one party is working remotely and the other is referring to data stored in on-premise software, this disrupts the flow of work.
3. Be convenient
Software should free up your time. That said, if the software is not user-friendly, you'll be constantly preoccupied with trying to figure out how it works. That's why software should be reliable and easy to use. Brilliant business ideas can't grow if you're stressed about how to work the very tools that are meant to make running your organization simpler.
4. Foster collaboration
Your employees bring multiple skills to the table. To use those skills effectively and create something meaningful, you need high-quality collaboration. Your software toolkit shouldn't be a hindrance to communication. It should nurture it instead.
Ask yourself:
Does your software consistently provide context and let you collaborate with colleagues conveniently?
How have the software needs changed in your workplace?
Some organisational operations are universal. Every business has some form of human resources, finance, sales and marketing, project management, and team interaction.
However, our work structures are constantly evolving, and our operations should also evolve to reflect that. A modern organisation is:
1. Dynamic
Zoho has never had rigid hierarchies in our work culture. Moving away from this has been more common with tech companies, but this trend is catching on in other industries as well. Every employee is an active participant in the conversation and there's no longer a top-down mentality.
2. Remote and hyper-local
The Sydney Morning Herald has reported that 81% of currently-remote workers want to keep working from home in some capacity, even after businesses return to the office. We're looking at a future where employees will prefer to work remotely, from coworking spaces, or from small regional offices.
3. Autonomous
Since they started working remotely, employees feel more in control of their work than before. This is true within Zoho as well. People are confident in their working patterns and aren't as afraid to experiment and fail.
4. Mobile first
For a while now, businesses across the world have supported a mobile-first workforce. They have Bring Your Own Device (BYOD) policies or sponsor devices to employees.
5. Customer-centric
Propelled by the pandemic, businesses have realised the value of being customer-centric. They understand that every department needs comprehensive and contextual information to provide better customer service.
6. Multi-modal
Business communication has improved drastically over the years, now with options like voice, video, instant chat, emails, and longer-form tools like shareable documents and slide shows.
Ask yourself:
Does your software facilitate multi-dimensional communication and cater to new work mentalities?
What are the challenges of using tools from different vendors?
Many businesses use a range of tools to run their finance, communication, sales, and marketing operations. Some may be cloud-based or on-premise while others are developed internally. But if they aren't designed to communicate with each other, it can cause issues down the line.
For example, if you use a project management tool that doesn't integrate with your video conferencing software, you'll spend double the time translating your takeaways from a meeting into your project to-do lists. You won't be as productive as you could be.
Here are some of the biggest pain points of using separate software vendors.
Multiple invoices - You're paying for multiple software apps, all with different billing cycles, currencies, and subscription models.

Multiple logins - Each software vendor has their own password policies, and you're constantly juggling through various requirements.

Security breaches - In a multi-vendor system, the security chain is only as strong as its weakest link. The more tools you have, the riskier it gets.

Multiple interfaces - Every interface takes some getting used to. If you have multiple interfaces to master and you're shuffling back and forth between them all day, your productivity takes a hit.

Data problems - Most business tools allow importing, but they don't support data exporting because they don't want you migrating over to another tool. It's hard to find export options without data loss or formatting issues.

Hidden costs - Many tools charge unfair premiums when you exceed their threshold. For example, they might offer 50 users for free, and as soon as you hit 51 users, they'll ask you to pay for all 51 users. It's the same with data storage. It's important to know if you're overpaying for something that is not worth your money or business.

Inefficient search - When you search for specific data, such as a customer's subscription information or their support communication, your software should be able to aggregate data from across your organisation to bring you that information. If your tools don't integrate well enough, you won't find what you're looking for.
If you spend 20% of your budget to buy and implement software, you might think you're getting a great deal. But you'll likely spend that other 80% in the time and effort it will take to integrate it with the other apps you have.
Ask yourself:
Do you want to spend your time integrating your apps or growing your business?
Take a look at the tools you use now. Are you managing your inventory and orders in a paper system? Are you maintaining your customer data in a spreadsheet? Are you using sticky notes and Excel for things they're not meant for?
If you're over-using a product, it's time to change.
It can be hard even to think about transferring your systems, learning new technology, and getting your team on board. However, that's a temporary challenge necessary to improve the quality of your work. When you run a business, you need to look for technology that offers you long-term benefits.
For example, Zoho's AI system works across products to give you insights based on usage patterns. Whether it's style and tone suggestions on your Zoho Writer documents, ideal times to send email campaigns, or identifying anomalies in website traffic, Zia is trained to make everyday operations effortless from start to finish.
That's what a well-integrated toolkit can do for your business—it'll allow information to flow from one place to another so seamlessly that you won't have to spend your energy trying to figure out how things work separately and together. This kind of system helps you sustain your business and thrive well into the future. No matter your organisation's size, it's certainly worth investing in.
Leave a Reply
Your email address will not be published. Required fields are marked