Can business process outsourcing be a viable solution for small businesses?
Last Updated: August 25, 2023
134 Views
5 Min Read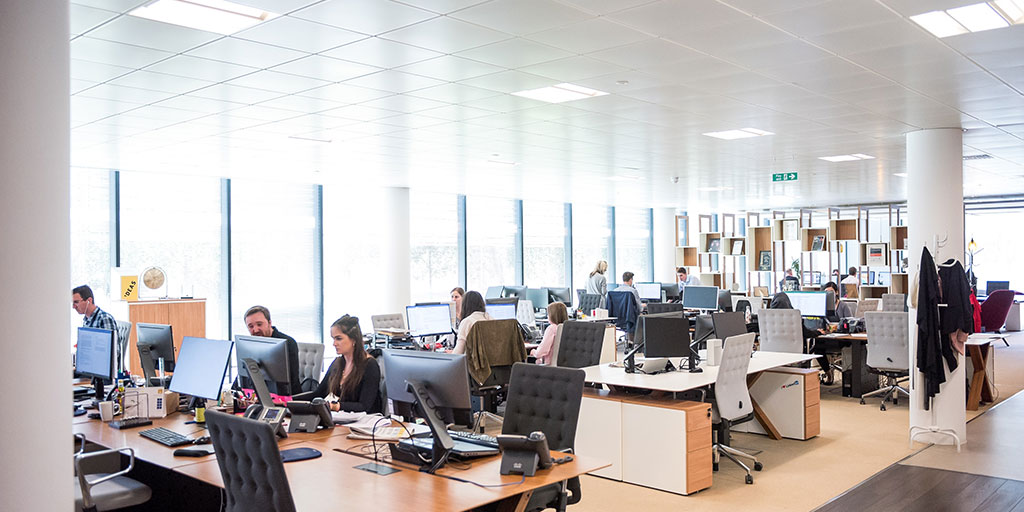 Over the last few decades, outsourcing has emerged as an ideal solution for businesses dealing with an overwhelming number of processes, allowing them to continue to innovate and stay ahead of the curve. Because the outsourcing industry constantly evolves to meet and beat geopolitical challenges, not only is it effective, it's also an affordable option for businesses of all sizes.
Business process outsourcing (BPO) refers to contracting with an external agency to conduct certain business operations on your behalf. For example, if you outsource your hiring, the agency will conduct every step involved in the process, including posting job ads, filtering resumes, conducting preliminary interviews, managing candidate expectations, issuing offer letters, and sometimes even onboarding. Alternatively, you can outsource a specific part of recruitment, say resume filtering, to a virtual assistant.
When outsourcing, you can engage with an agency in your country (domestic outsourcing), in a neighbouring country (nearshore outsourcing), or in a more distant country (offshore outsourcing).
Types of business-process outsourcing
Shared service centres (SSCs) refers to specialised teams offering a range of related services for an organisation. If you were to hire an external HR or IT agency, they would manage all processes related to their respective fields. The HR agency, for instance, would handle hiring, onboarding, ongoing employee welfare, and exit processes. According to a 2021 Deloitte survey, finance, HR, and IT are the top three functions outsourced to SSCs.
Global business services (GBS) refers to an agency offering a suite of services ranging across multiple business functions. For example, if you want to outsource inventory, supply-chain management, and contractor finances, you could engage a GBS organisation that does all of those things in a cohesive manner, allowing you to focus on other operations. Deloitte's 2021 survey (cited above) indicated that analytics, process excellence, program management, reporting, and robotic process automation (RPA) are rapidly growing fields of interest for GBS organisations.
The benefits of business process outsourcing
Outsourcing your business processes to an expert service provider is a great way to divide some of your workload and ensure you have enough time and mind space to focus on growing your business.
Access to better technology and knowledge
Government agencies often outsource infrastructure projects to countries that have high-quality engineering and manufacturing prowess. Sydney's metro trains, for instance, are manufactured by French company, Alstom, which specialises in train systems for global cities. This gives the NSW Government access to superior technology and industry know-how that it can't get in-house. If you were a business consultancy, you can do the same—outsource your website management to an experienced web developer, and maximise your website as a lead generation platform—without having to develop the expertise yourself.
More local resources for core operations
When you outsource some of your biggest and most challenging processes to an agency that's skilled at doing those processes effectively, you'll be left with a lot of time and people that you can employ to optimise other areas of the business. Many technology companies outsource their customer support operations so they can reinvest their resources into research and development.
Cost savings leading to edge over competitors
Possibly the biggest benefit of outsourcing is the cost savings. In the example above, when companies outsource customer support operations to a country with lower labour costs, it results in additional savings for the business. Admittedly, this also raises concerns of worker exploitation, which we'll discuss later in this post.
Overcoming risks and challenges in business process outsourcing
Communication gaps and timezone delays
Geography can be a pain sometimes. If you're outsourcing to offshore agencies, you're more likely to experience time zone delays and gaps in communication, either because of language or because of a lack of adaptable communication tools.
One easy way to overcome this is to establish clear goals and channels from the get go. Depending on the type of business process you're outsourcing, you might have to adjust project timelines and expectations to accommodate time differences. If you're working with an overseas designer to print materials for an event, you may have to initiate the process much earlier than you would with a local designer, giving you enough leeway for back-and-forth feedback.
Security and privacy concerns
Most business processes involve working with sensitive data. As a business, you'll have privacy and security responsibilities to your customers, especially if you cater to a global audience protected by various country- and region-specific regulations. The agencies you're outsourcing to may not always follow the same procedures as you.
Shadow IT is also a common problem in outsourcing—it's the use of unauthorised software systems to conduct everyday business operations. Say you've outsourced filtering resumes to your virtual assistant. If your VA signs up for an online tool with their personal account, and uses that tool to filter resumes, then they'll be potentially sharing sensitive candidate information with the online tool without the candidates' consent. It'll also create gaps in your established HR process.
When outsourcing, it becomes your responsibility to ensure that the service provider (or VR) you're engaging with complies with Australian privacy and security protocols. A good way to maintain established protocols is to outline both parties' responsibilities clearly in your contract, along with any approved tools and technologies, and follow it up with periodic audits and documentation. To reduce security risks further, you can also provide business accounts to any agencies or contractors you outsource your processes to.
Brand consistency
If you outsource marketing activities, retaining brand policies and philosophies will also be a challenge. To overcome this, establish clear guidelines, including branded illustrations, colour schemes, logo sizes, and language preferences. This gives the agency a framework to work with, eliminating unnecessary back-and-forths.
Regulatory compliance
As we indicated in the benefits of BPO section, outsourcing can also open your business up to potential malpractice and fraud. If you work with overseas agencies, you should ensure that the entire workflow is ethical and free from abuse, exploitation, and malpractice. That said, it can be difficult to oversee activities throughout the process lifecycle. One way to deal with this challenge is to establish transparency throughout your workflow. If you have the resources, consider setting up local representatives to oversee outsourced activities. This is called co-sourcing staff—where you install one or more of your employees within the external agency to support them and ensure compliance.
Parting thoughts
As you'll have noticed, the biggest benefits of outsourcing can also cause challenges in maintaining smooth operations. This is why outsourcing business processes is a complex decision, and should involve extensive discussion amongst all your stakeholders. Furthermore, what business processes you outsource and how you outsource them depends on a range of variables, including your business's size, industry, financial situation, competition, material availability, and human resource availability. We recommend starting by analysing all of your business processes, and visually mapping them out. That will help you identify inefficiencies and potential automation or outsourcing opportunities.
Leave a Reply
Your email address will not be published. Required fields are marked