Bring Words to Life
Breathe life into your dead text. Put in engrossing images, easy tables, and quote links to engage your reader like never before.
Edit Documents Seamlessly
Zoho Writer's advanced editing features, makes document editing an easy experience. From basic editing like bold and italics to advanced functions like bookmarks, hyperlinks, and videos - it has everything you need.
Create your Own Brand
Brand your documents with your personal style. Customize every element till it's just right for you.
Being Mobile has Never Been Easier
Break free from the office barriers. Work anywhere, anytime with our native apps and stay productive on the go.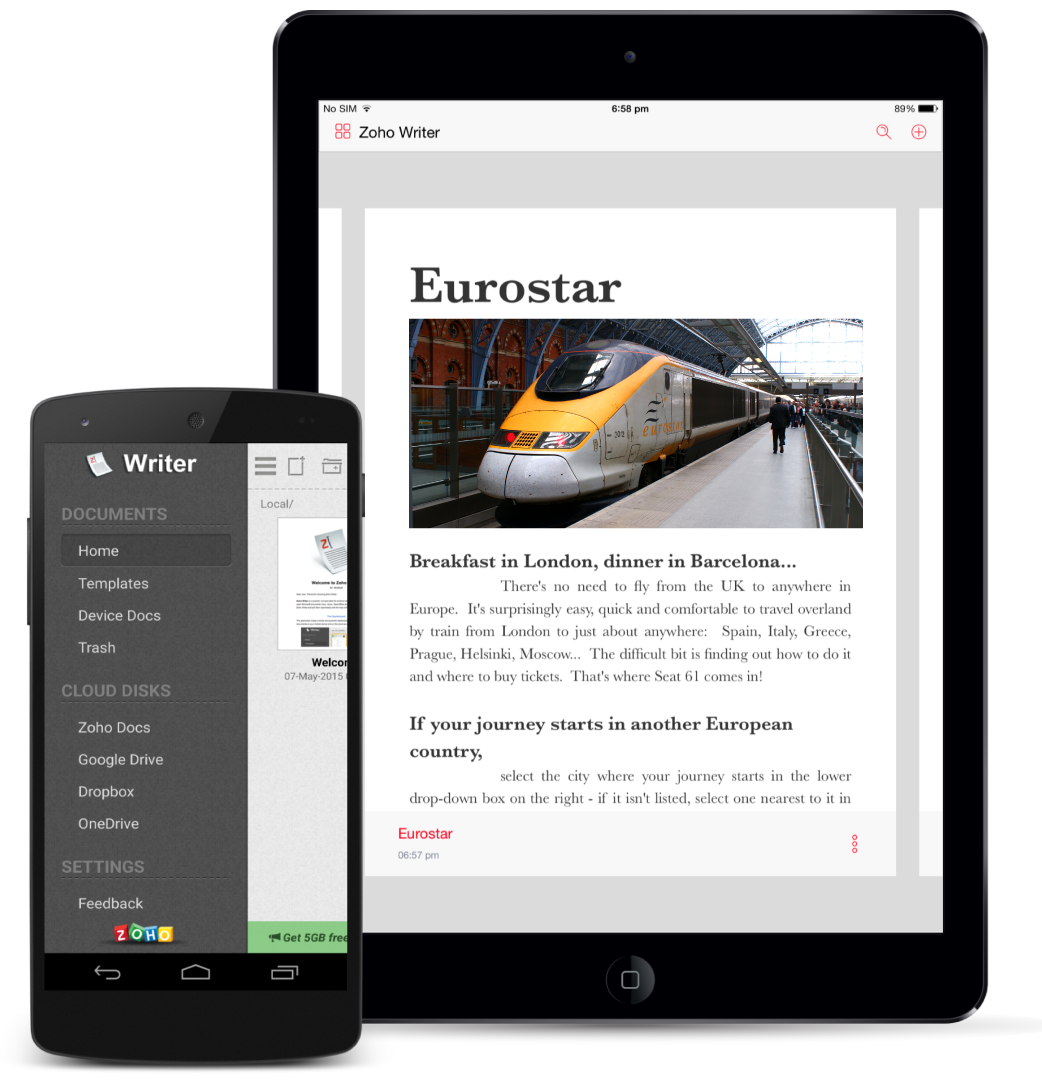 Android
Carry your files in your pocket. View, edit and share documents in a tap from our native android app.
IOS
Work never gets affected. Continue from where you left at office using your iPhone or iPad at home.
Experience Real-time Collaboration
Working together brings out the best in you. Share documents instantly and collaborate with your team in real-time.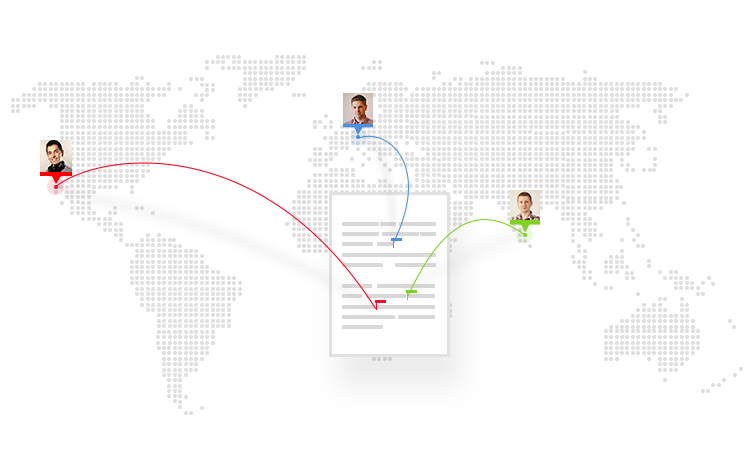 Share Files in a Jiffy
File sharing has never been easier. One user, multiple users, or a defined group - choose your option, set the access privilege and share files right away.
For a Larger Crowd
Easy solution for a larger audience. Publish files with a single click or generate embed codes for your public forums.
Sit Apart but Work Together
Work with teams spread across the globe. Collaborate real-time to work simultaneously and make decisions faster. ​
Make Decisions in no Time
Send and receive instant messages with the built-in chat and make conclusive decisions in no time.
For an Effortless Review
Be it crossing the T's or doting the I's, reviewing can be hectic. Make it a smooth affair with the wide range of reviewing options available in Zoho Writer.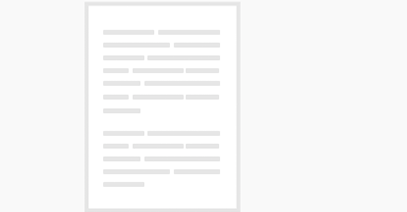 Share Feedback Instantly
Select the text, add comment, and hit enter! - It's as easy as it sounds. Cancel, resolve or reply to comments directly from the comment box and avoid complications.
Track Changes in Real-time
Experience a seamless review process with Track Changes. Switch it on, and see the changes as they are made.
Online or Offline - Work Never Stops
You always have access to your files - with or without a signal. Configure offline setup and work on files from your browser whenever you are offline or sync files to your computer for easy access.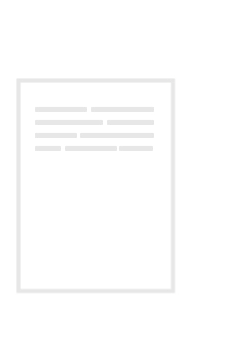 Work with Multiple Formats at Ease
Writer lets you export your files in the format you need. Be it pdf, docx, or epub, export your files maintaining unparalleled document fidelity. You can also import files to Zoho Writer and start working right away!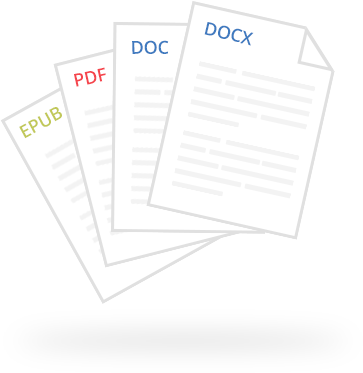 Decide your Output
Document requirement can vary depending on the teams. But with the easy to export feature in Zoho Writer, you can export files to the format you want without losing any of your formatting!
Import Files Easily
Have files elsewhere? No problem. Click "Import" and get your files to Zoho Writer to start editing straight-away.
Your Productivity Boosters
Boost your productivity with a range of in-built features. Pull saved templates to create professional document, use quick parts for instant additions, and create mail merge for instant completion.
Mail Merge
Create and print multiple copies of a particular document from the pre-selected list of DataSource and send it out to different recipients at once.
Find the Right Template
Get your document started within minutes using pre-designed templates from the gallery. Pick your desired style, and start documenting right away!
For Quick Access
Use pre-defined block of information from the list of quick parts to complete your files faster. Create, store, and find reusable content in the gallery for easy access.
Error Free Writing
We take care of your language errors when you concentrate on the content. Switch on auto-correct and start writing carefree.​