Keep tabs on all your tabs.
Whether it's a post you've made on Facebook or Twitter, or a post where someone else has tagged your business, Zoho Desk brings them all to one interface. You can create a new Facebook post or publish a new tweet, and also respond to your followers. Each of these posts can be converted into tickets so your agents can track and work on them appropriately.
Think beyond 280 characters.
Messages you receive on Facebook and Twitter are displayed in your feed as well. These can then be converted into tickets and assigned to a relevant agent or team. You can respond to these messages right from your feed.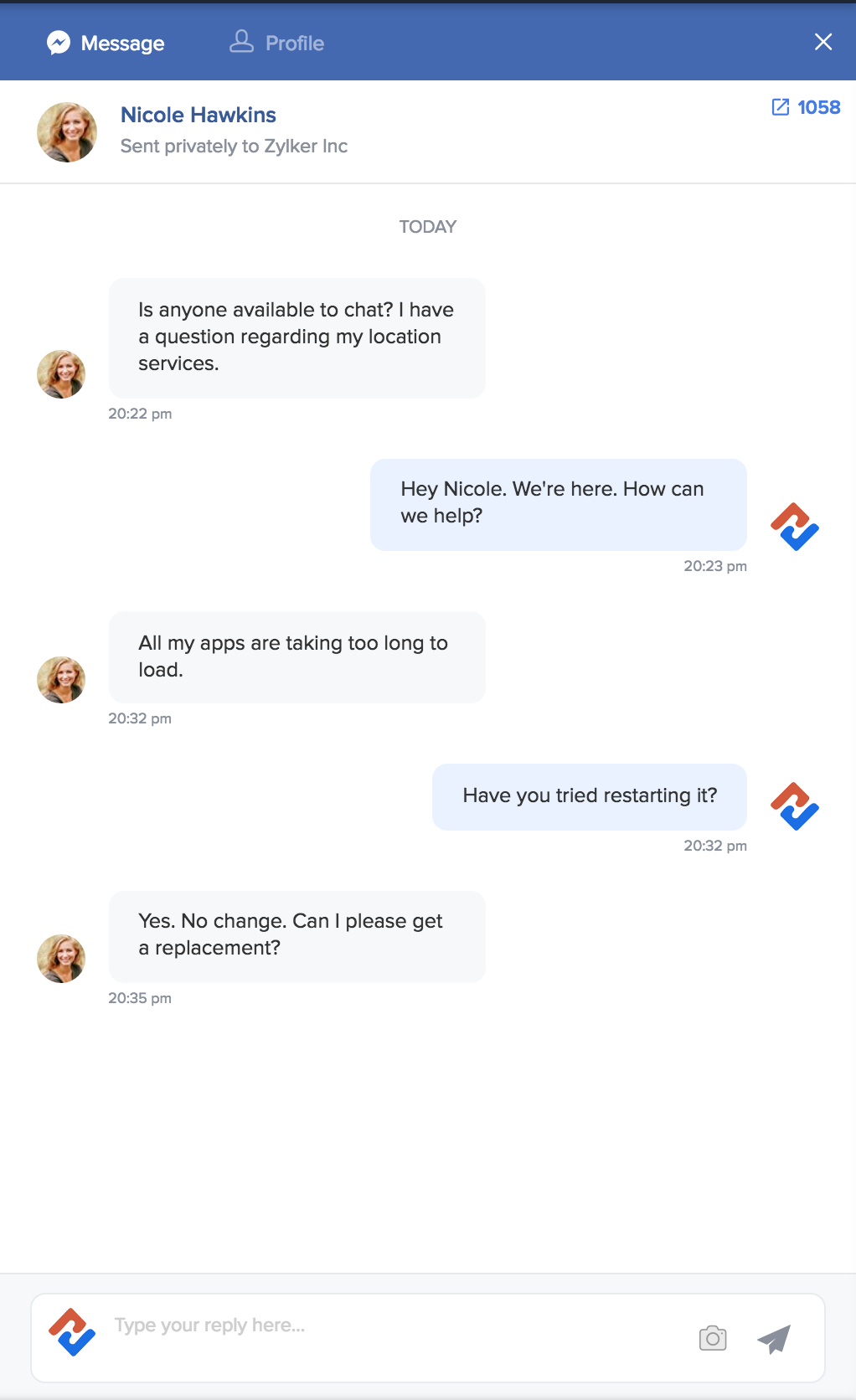 Route tickets to their right destination.
Every post or message sent to your social handle can automatically be converted into a ticket. You can even configure the settings such that only posts or messages with specific keywords get converted into tickets and routed to relevant agents or teams. This saves your agents time and brings their attention to customer concerns that require immediate intervention.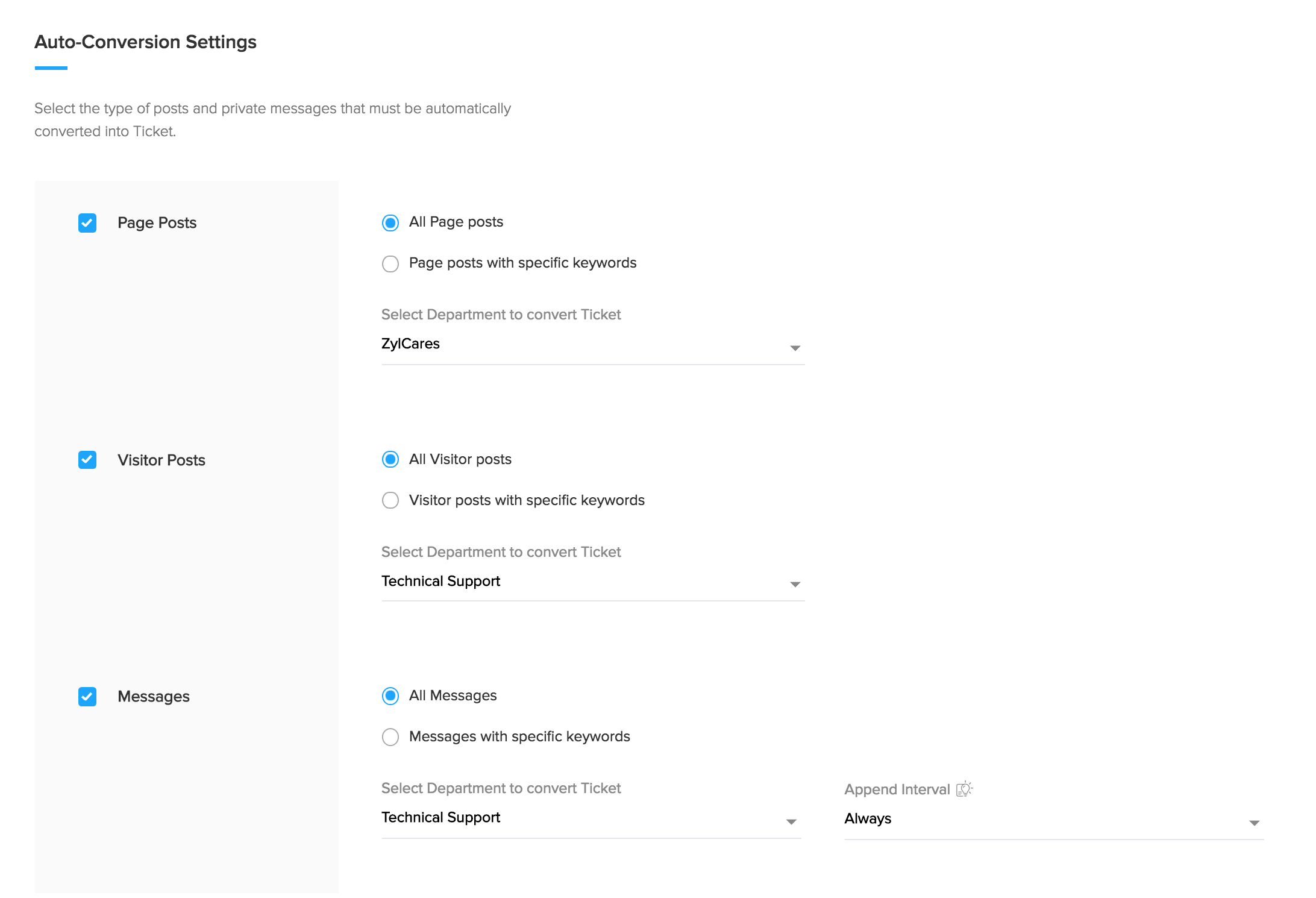 Find exactly what you need.
Your feed also contains the Twitter search field. With this advanced search, you can search for public tweets across all of Twitter. This way, your agents can find all the context they need to respond to your customers.
Resolve tickets faster.
For each of these tickets, you can set filters and perform bulk actions like deleting or marking them as spam. You can even access your followers' profiles and add them as contacts to your database.
Make your help desk social media savvy today.
SIGN UP NOW