Pick your Work Mode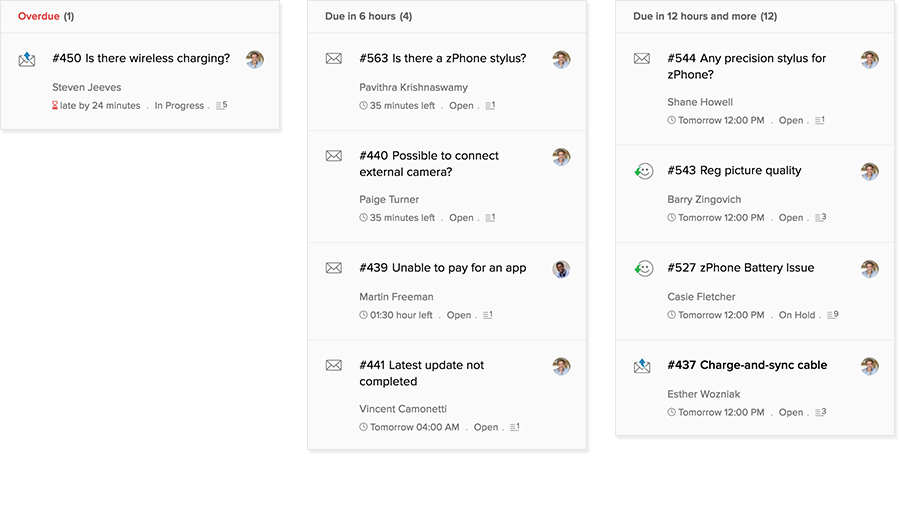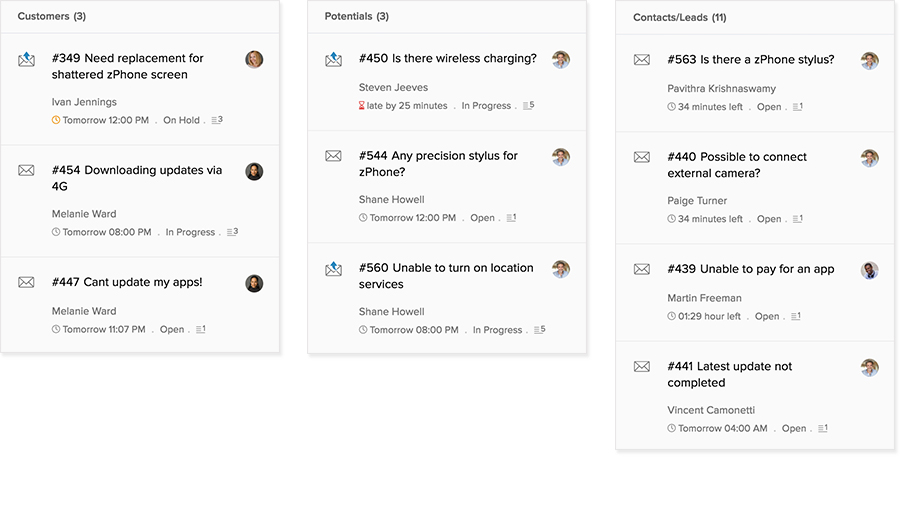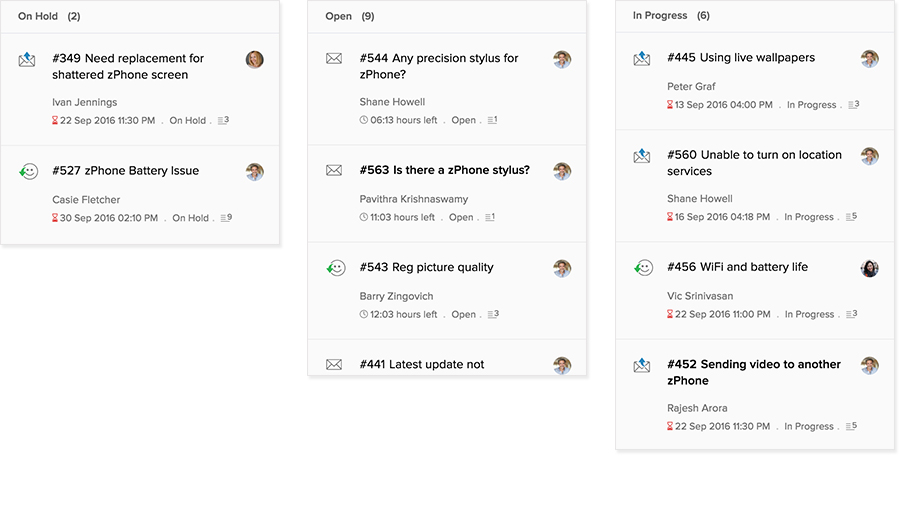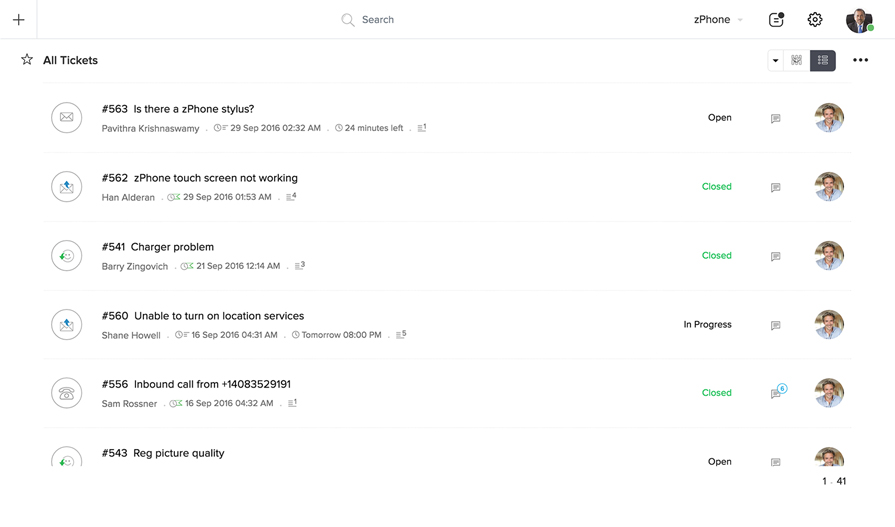 In customer service, first-in doesn't always mean first-out. Countdown Mode helps prioritize tickets by displaying them based on when they're due. Tickets automatically move to their appropriate column, so agents can stay updated without having to hit the refresh button.
A ticket from a long-standing customer needs to be treated a little differently as compared to one from someone who's new to your brand. Agents can get this extra context from the Handshake Mode, where they can see exactly who has reached out.
At the end of the day, an agent's goal is to get tickets from 'Open' to 'Closed', delivering great customer service in the process. For this, there's Status Mode, where tickets are ordered by status, for agents who like to focus on moving tickets to the next step.
For agents who are comfortable with the traditional way of things, there's the LIFO Mode. As the name suggests, tickets are listed in a linear latest-on-top order in this mode.
Get to the specifics.
The all-new Work Modes give you the what, when, where, who and how of every ticket.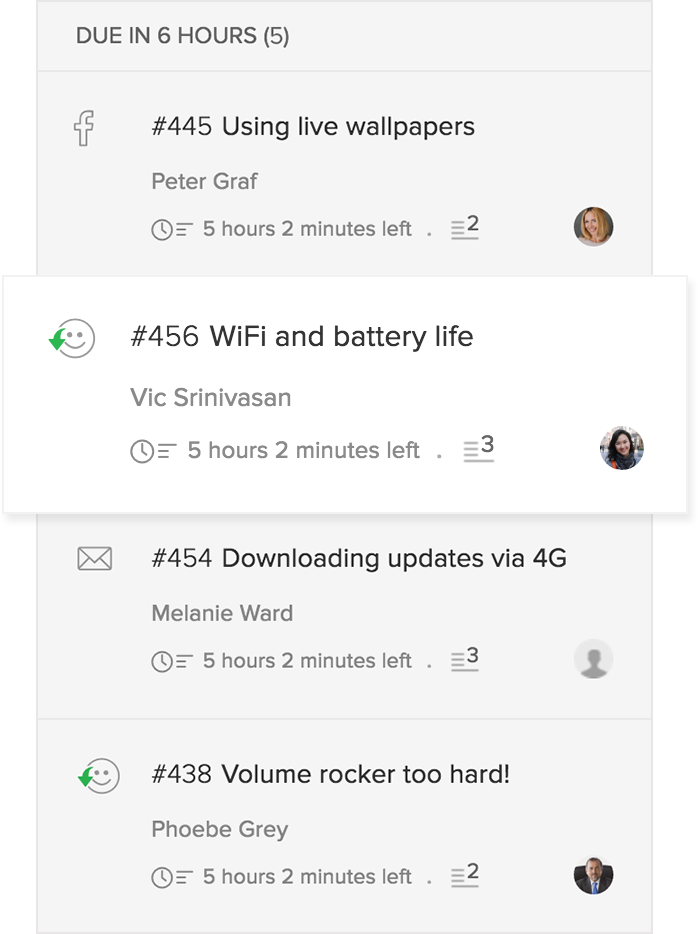 Say "Hello" to context.
While working on a ticket, view detailed customer information, courtesy of Zoho CRM. This puts the conversation in context so you know exactly how to respond. For well-informed customer service, use Zoho Desk's advanced response editor.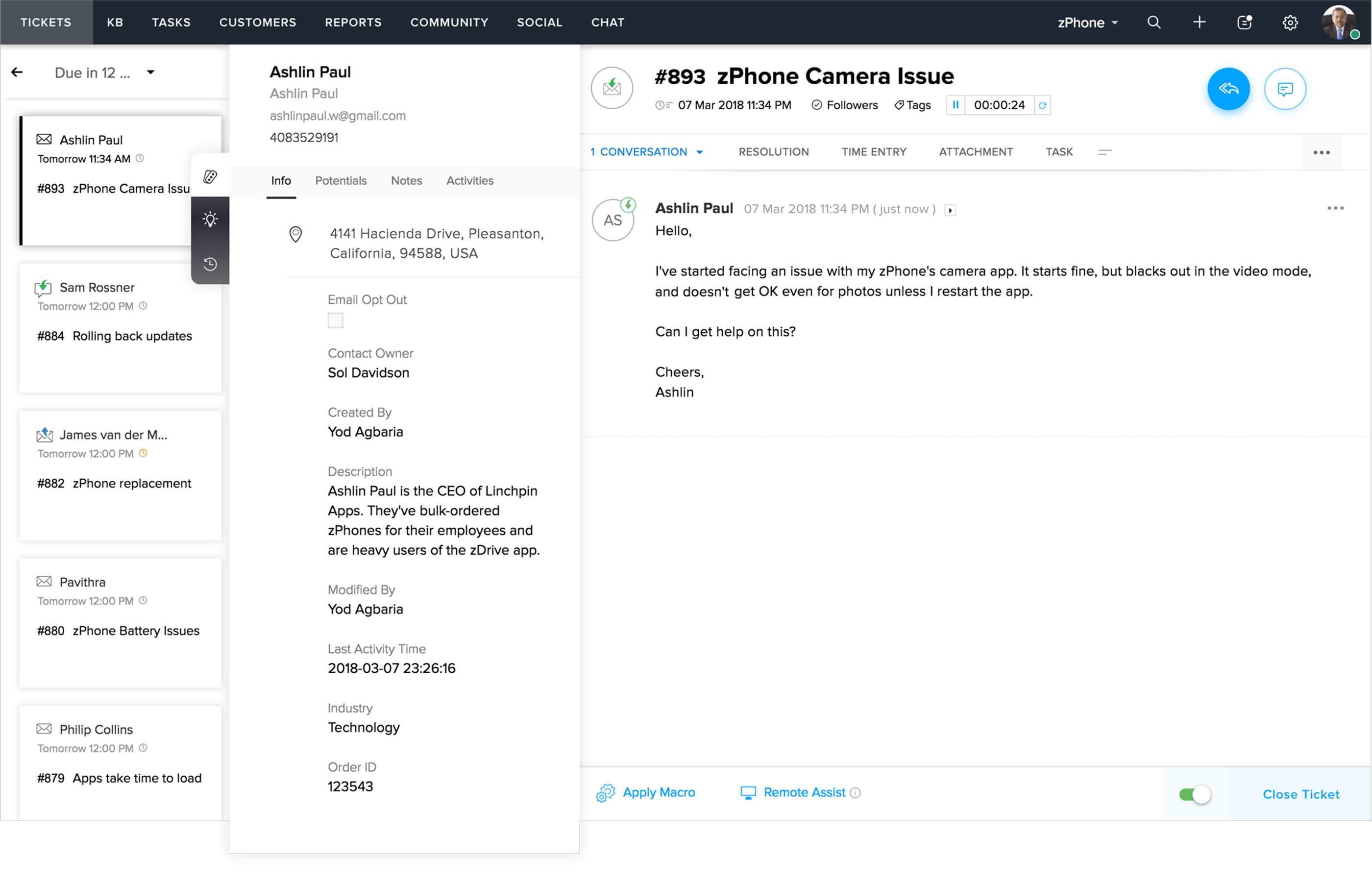 Completing Your Sentences
Tired of typing out the steps to reset a password? Or have you always wanted a quicker way to tell customers why their product isn't switching on? Zoho Desk automatically suggests solutions from your Help Center, letting you close straightforward tickets like these within seconds. Add them to your response in a single click.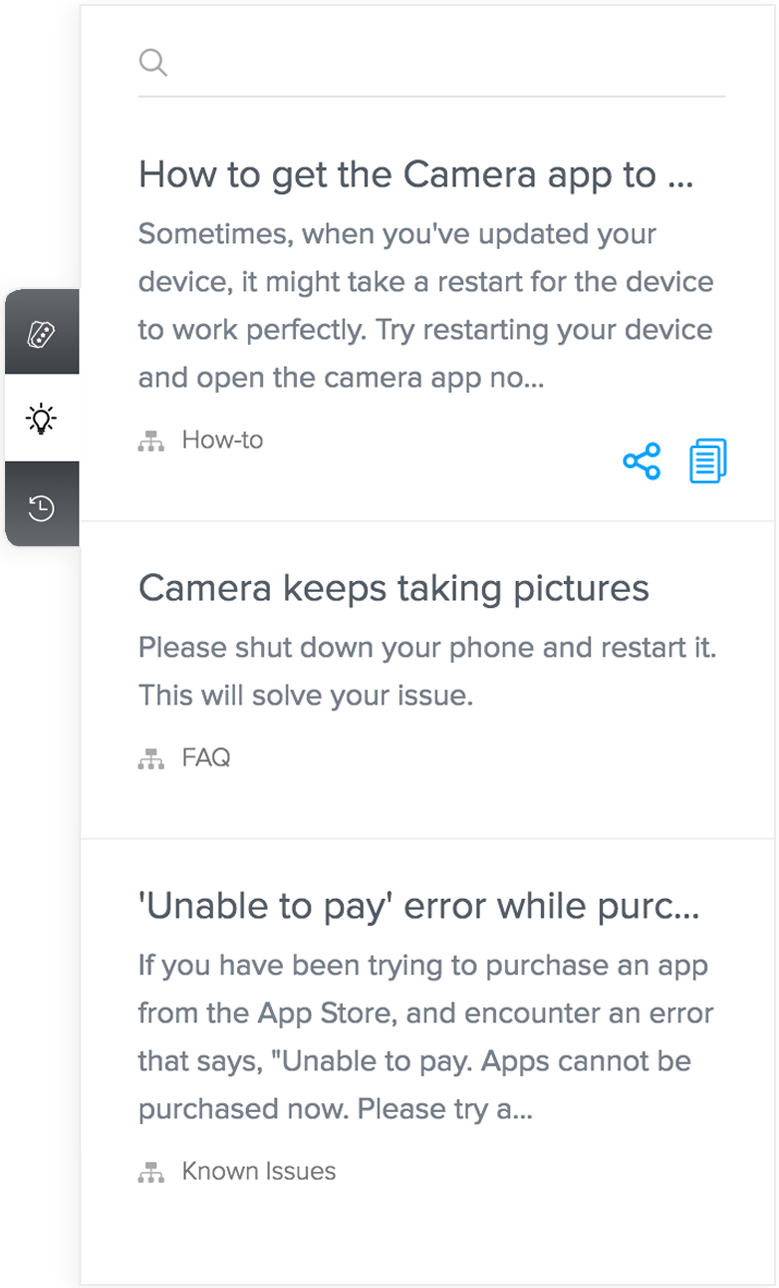 Collision Control
Nothing spells disaster quite like two agents working on the same ticket unaware of the other. Zoho Desk is armed with Agent Collision Detection to avoid a potential mess. Agents get alerted on any changes to these tickets—made both by the customer and by the other agent working on it.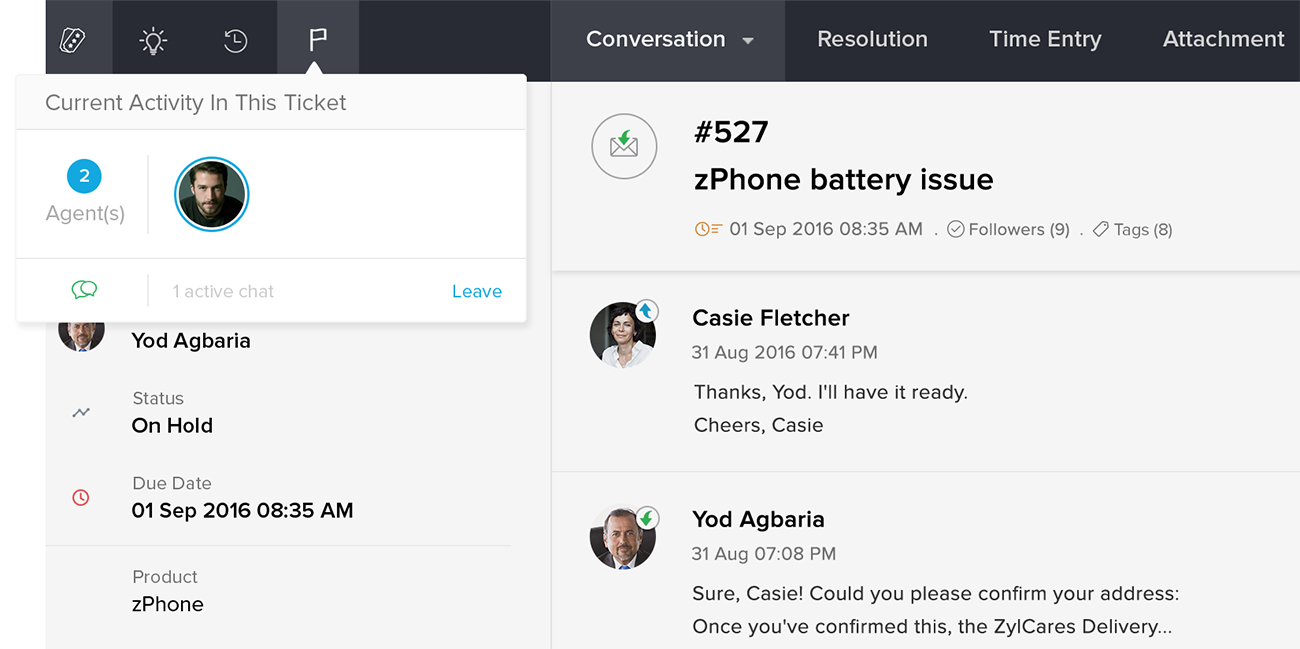 Play tag with your tickets.
Use tags to organize your tickets into different categories for future reference. Maybe you need an "Add to FAQ" tag to update your help center, or a simple "BINGO!" tag for your customer service victories, for that little boost whenever you need it!