Why do small businesses need help desk software?
A good customer experience is what turns a first-time customer into a lifetime customer. Building a loyal customer base is how businesses thrive, and that means you have to be available for angry customers and happy ones alike.
Customer complaints can fall into your inbox, come in via a web form or phone call, or go straight to the world on social media. So businesses need a system to track these requests, respond to every single one of them, and measure the efforts, while keeping customer data safe. Cloud-based help desk software is the best way for small businesses to offer competitive customer support, as it's cost-efficient, doesn't require onsite infrastructure, and is scalable with future growth.
How to tell if help desk software is what your small business needs
When you are a growing business, it's vital to set up the right foundation for all of the aspects of your company. If you find yourself in one of the following scenarios, it's time to consider a help desk software solution.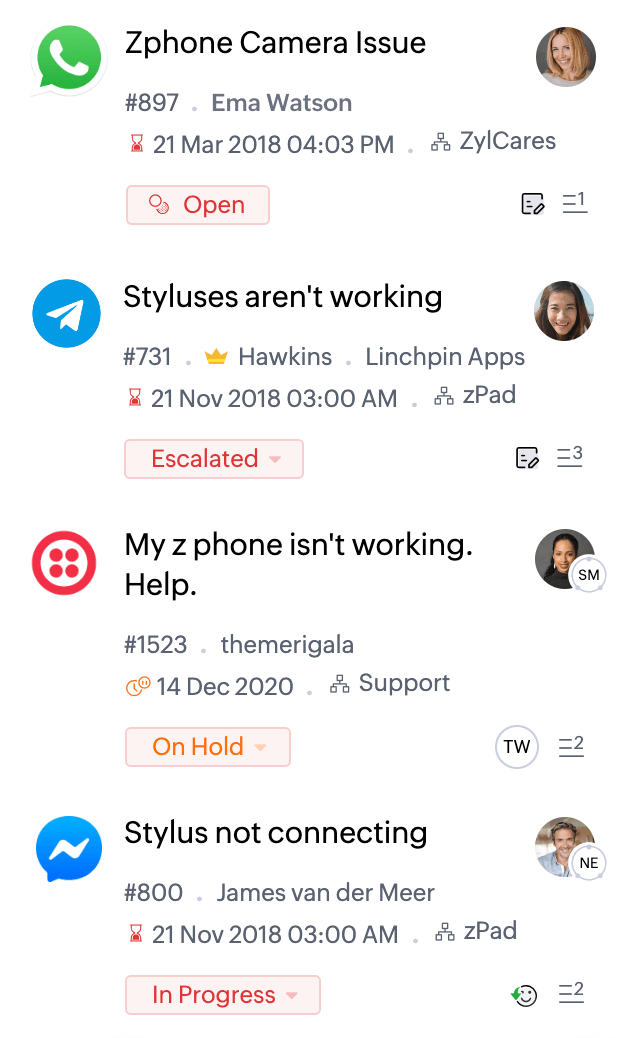 When Outlook or Gmail does not solve your problems
A shared inbox is not ideal for delegating work and often leads to missing requests. A better solution can do more than an email inbox, but is just as simple to use. A help desk lets you view all your customer emails in one interface, organized into queues based on time due, priority, and status. You can extend the support ticket system from email to other channels as your business grows.
When your support agents struggle with productivity
Are your agents stressed out over tickets that could be resolved without their help? With help desk software, you can pull in your agents only where they are required. Set up your multi-brand Help Center and create a knowledge base with FAQs, help articles, and other resources to help customers solve their problems by themselves.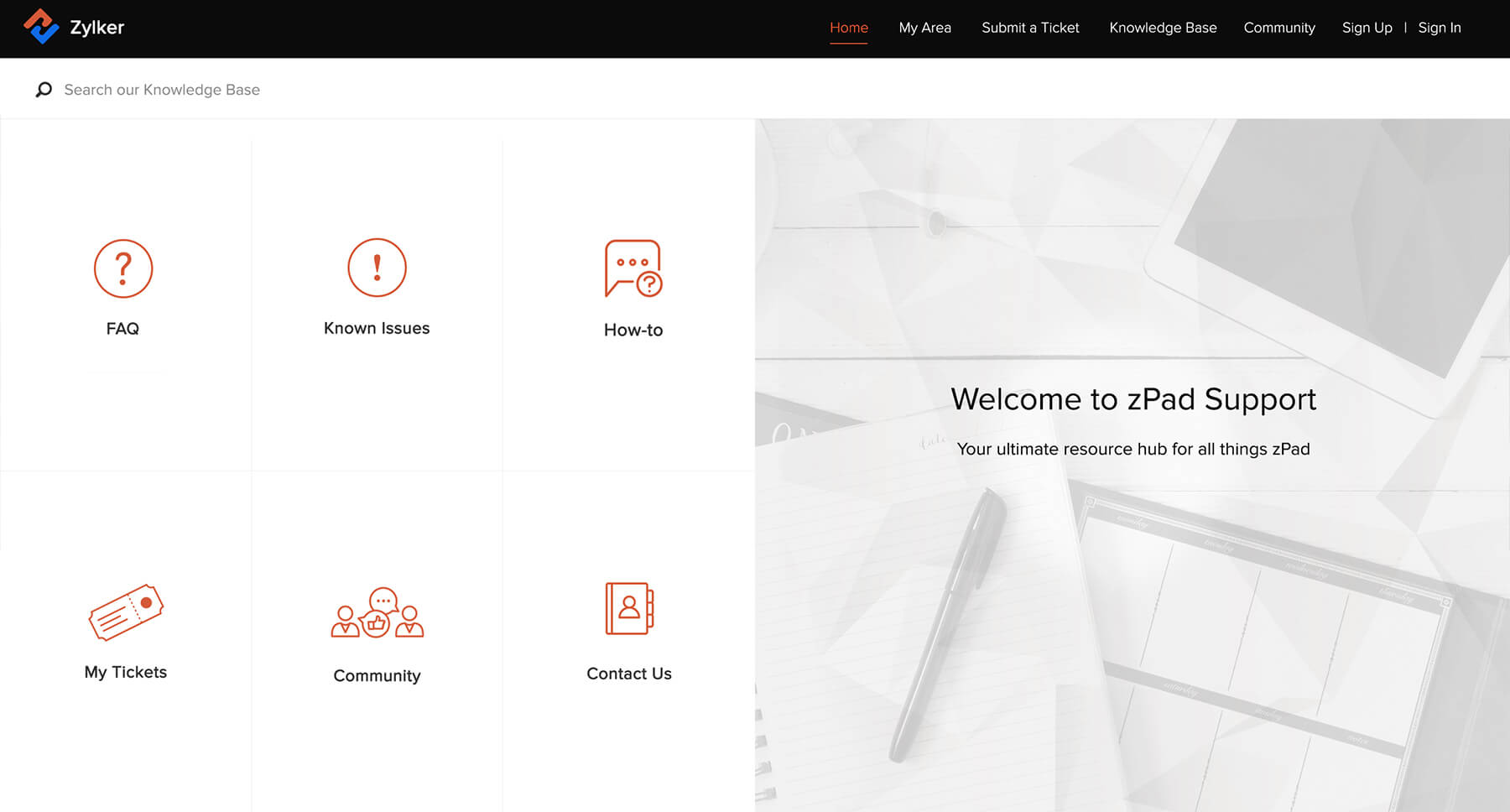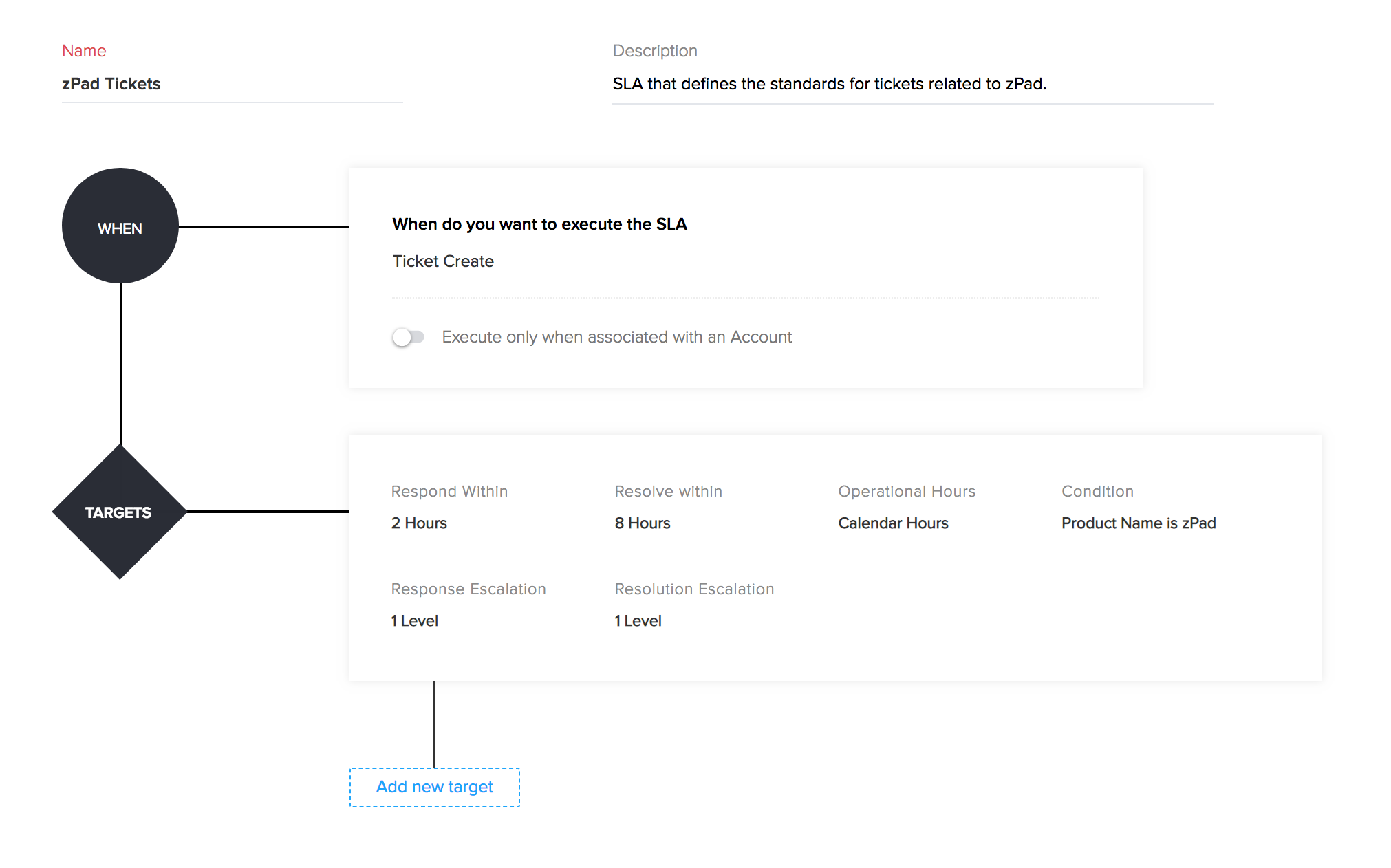 When repetitive tasks take up most of the support time
Dedicating more time to understanding your customers is difficult when you have a pile of routine tasks pending every day. Instead of relying on multi-tasking, give your support team the benefit of effective automation. With the best small business help desk software, you can set automatic assignment rules, SLAs, and workflows to ensure that routine tasks never stop you from providing dedicated customer service.
When it's hard to measure agent performance or customer feedback
'Measure. Improve. Repeat.' But how can you do that when you don't have readily available stats? Collect and analyze data on how much your customer service has improved and how satisfied your customers are. Insights like the channel with the highest ticket traffic and the typical resolution time for tickets under each channel will help you find bottlenecks and resolve them quickly.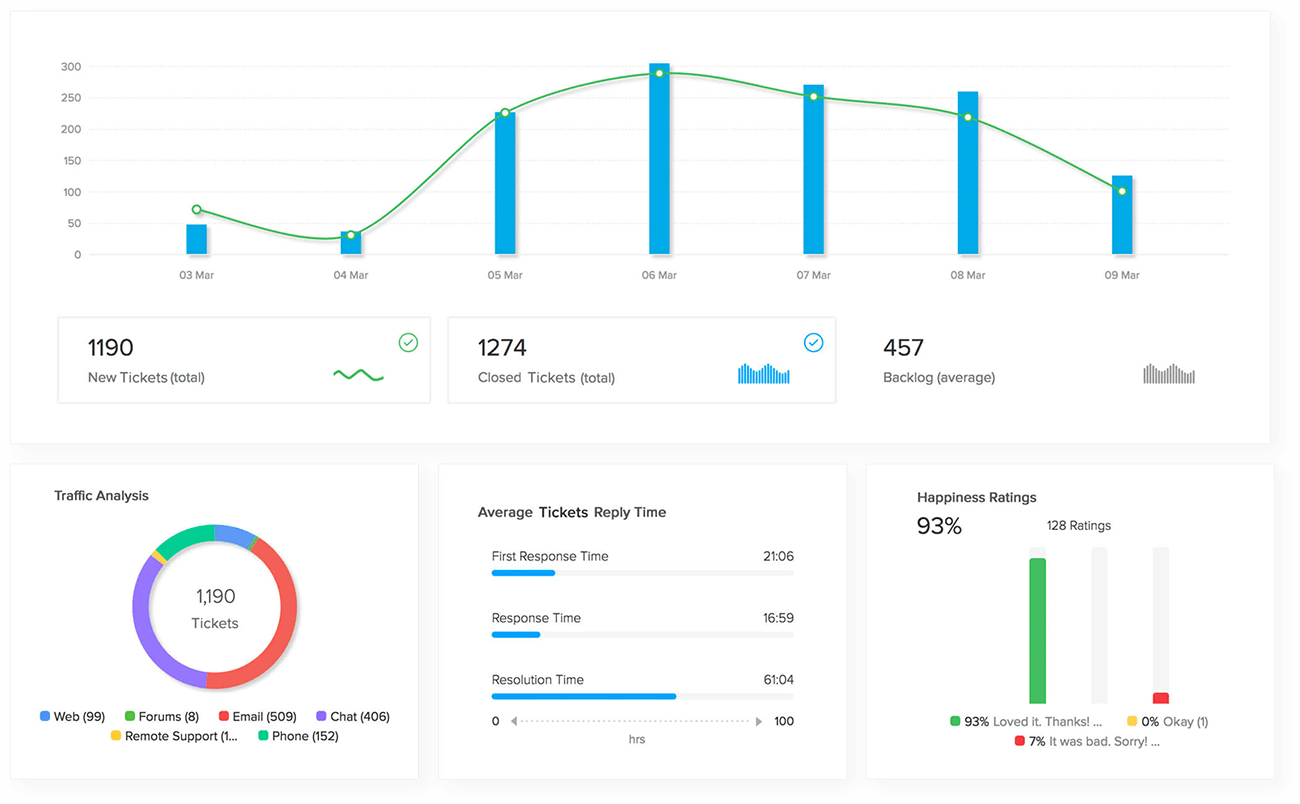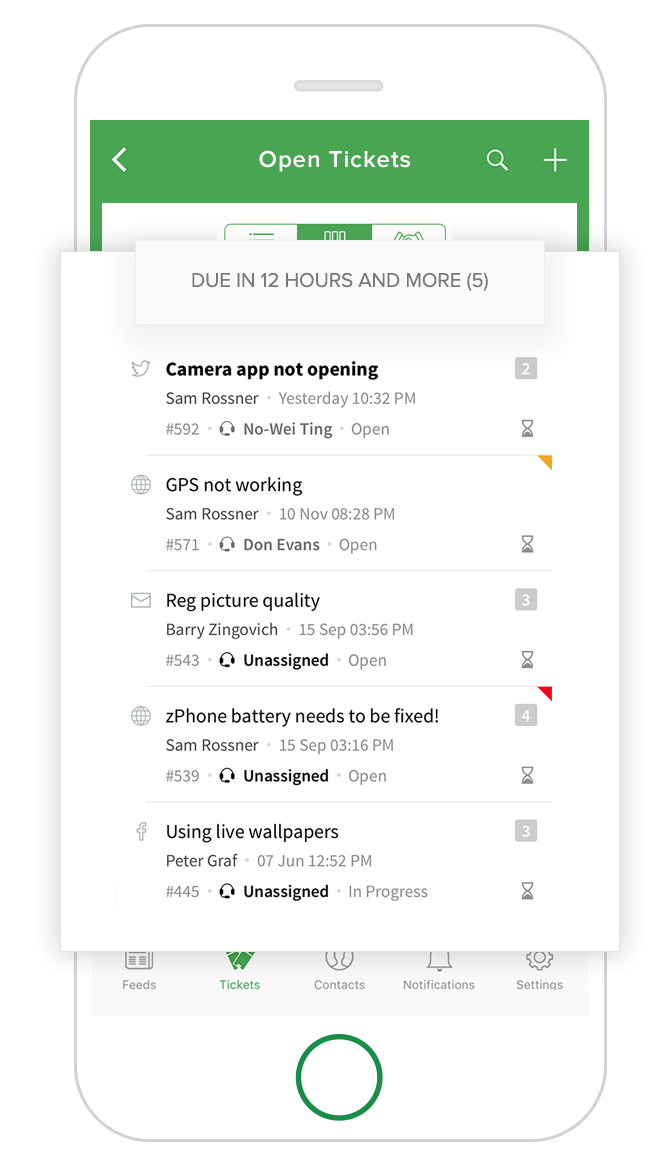 When you miss out on ticket updates
Don't keep your customers waiting when you're not at your desk. With a help desk that includes mobile apps, you can tag, assign, and move tickets instantly, and communicate with customers, colleagues, and teams. You can also receive real-time notifications about any updates to your tickets, so you stay on top of things at all times.
When your customer service setup doesn't sync with other apps
Opening multiple windows to find customer details or payment information increases active customer waiting time. A good help desk ticketing system lets you use native integrations, custom functions, and APIs to get updated information across all your apps.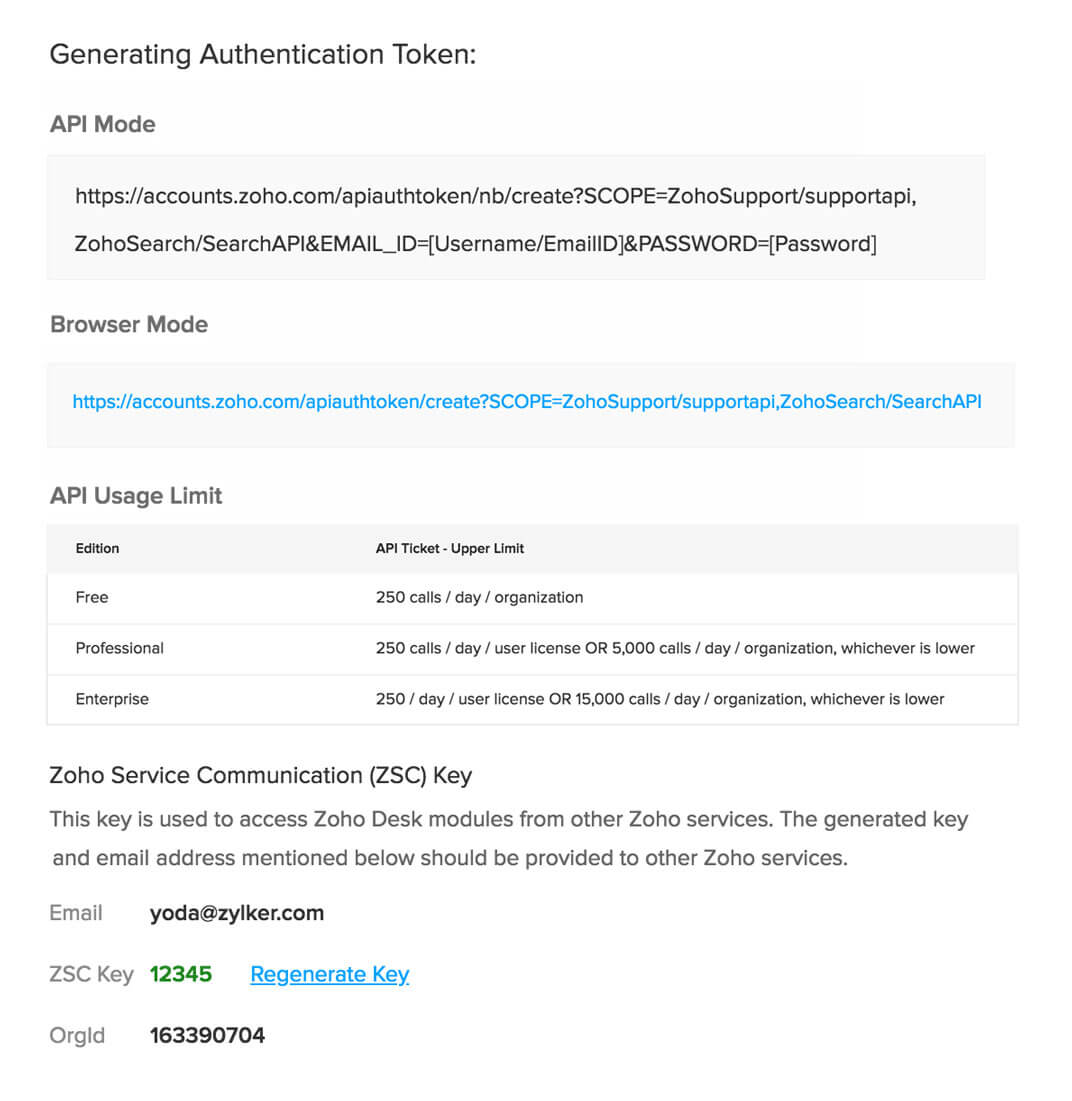 You don't have to adapt to Zoho Desk. It adapts to you.
Setting up software you aren't familiar with can seem daunting, but in this case, you don't have to worry. You can customize and change your ticketing system to suit your business requirements every step of the way. Use native integrations, custom functions, and APIs to extend your already powerful customer service software.
Zoho Desk is the best choice for a small business
Thousands of SMBs have scaled their support operations, built long-lasting customer relationships, and achieved best-in-class ROI using Zoho Desk. Here are a few highlights of the best help desk for small businesses.
Easy implementation

As a small business, you need tech that's as simple as it is affordable. Zoho Desk's intuitive UI makes it easy to set up, even with minimum IT knowledge. The help articles and tooltips guide users through configuring their help desk and getting it up and running within a day or two.

Multichannel support

In addition to email, your agents can also receive and reply to tickets via instant messaging, web forms, social media, live chat, and more, without the clutter of multiple tabs. You can be truly accessible to your customers and ensure that no customer request ever falls through the gaps.

Agent productivity

Work modes from Zoho Desk help your agents prioritize tickets with a single click, reducing response time. Your agents can also reduce average handling time using snippets/canned responses, article suggestions from your knowledge base, and personalized ticket responses from the AI-powered reply assistant.

Customer self-service

Customers want to resolve things themselves before they come to you. Empower them by building a Help Center with Zoho Desk's multilingual knowledge base. You can nurture a customer community by creating forums where your users can interact with one another, discuss use cases, propose new feature requests, and share best practices. Here is a quick read on the right way to implement self-service.

Automation & AI

Develop macros to reduce resolution time and configure SLAs to escalate tickets on time. Create workflows to perform tasks when tickets meet defined rules, and even build blueprints of entire business processes within Zoho Desk to ensure that things run according to plan. Zoho Desk also prepares small businesses for the future by offering an AI assistant, Zia, that can learn over time, predict customer sentiments, and conduct entire service conversations with customers.

Analytics & insights

Keep an eye on critical customer support metrics using Zoho Desk's wide range of reports and dashboards. Choose from the default reports, or build custom ones to detect anomalies, predict customer sentiments, and fix bottlenecks to enhance the customer experience. You can even stay updated on vital metrics on the go with the RADAR app.
"The average response time for agents before Zoho Desk was seven hours, but with the process in place, the agents are now responding to each ticket within three hours."
Jim Francis
Systems Manager
"Zoho Desk has helped us provide great support availability across multiple channels, maintain prompt response times, and manage the overall customer experience without breaking a sweat."
Matt Cianfarani
Chief Operating Officer
Start off on the right foot with Zoho Desk!
Save time and money with the award-winning small business help desk!