I want the contents of an invoice to be displayed in my language. Is it possible?
Yes, you can display the contents including the Item Details, Address, Total Amount, Terms & Conditions etc. in a language of your choice in the PDF template of the transaction.
To do so, please follow the steps listed below:-
Click on the Gear icon on the top right corner and select Templates.
Choose the module for which you wish to customize the template for, eg : Invoices
Select the template you'd like to customize (or you can even create a new template) and click on the Edit button.
The template settings would be divided into four sections, namely Template Properties, Header, Item Table, Total and Footer. You can tap on any of these sections to edit them.
The labels of your invoice are displayed.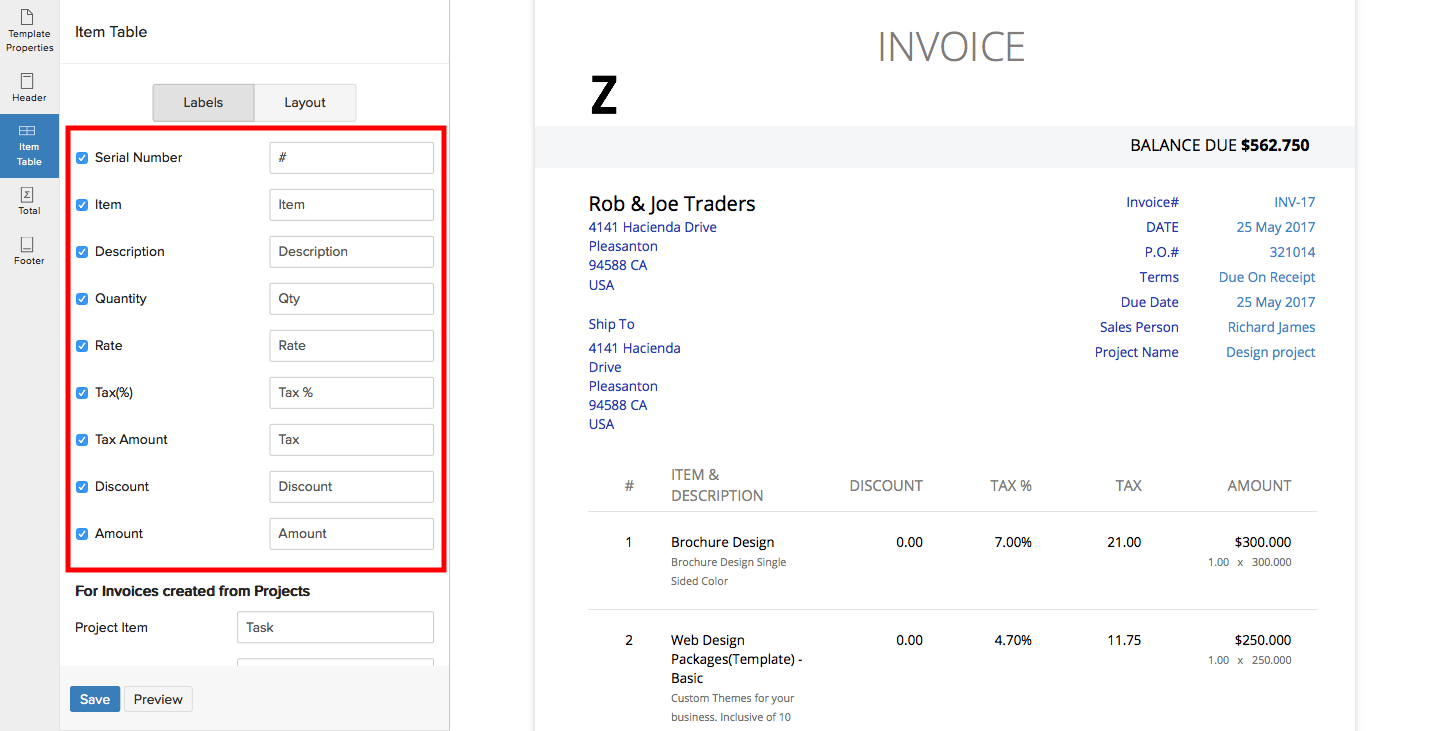 In the text box next to the label, enter the label name in the language you wish to display.
Finally, you can preview the changes and save them.