Can I specify item prices in currencies other than my base currency?
Yes, you can. Simply create a price list and select the option Enter rate individually. Here, select the desired currency and go on to specify the individual prices for each item. You can now associate this price list to a customer and carry out transactions with him in this currency.
To do all of the above said, please follow the below mentioned steps:
Click on the gear icon (settings icon) and select Preferences > Items > select Would you like to enable Price Lists? and click on the Save button.
Now go to the Price Lists module on the left pane. Click on the + icon to go to the price list creation page.
Give a name, select Enter the rate individually for each item in Item Rates and choose the currency.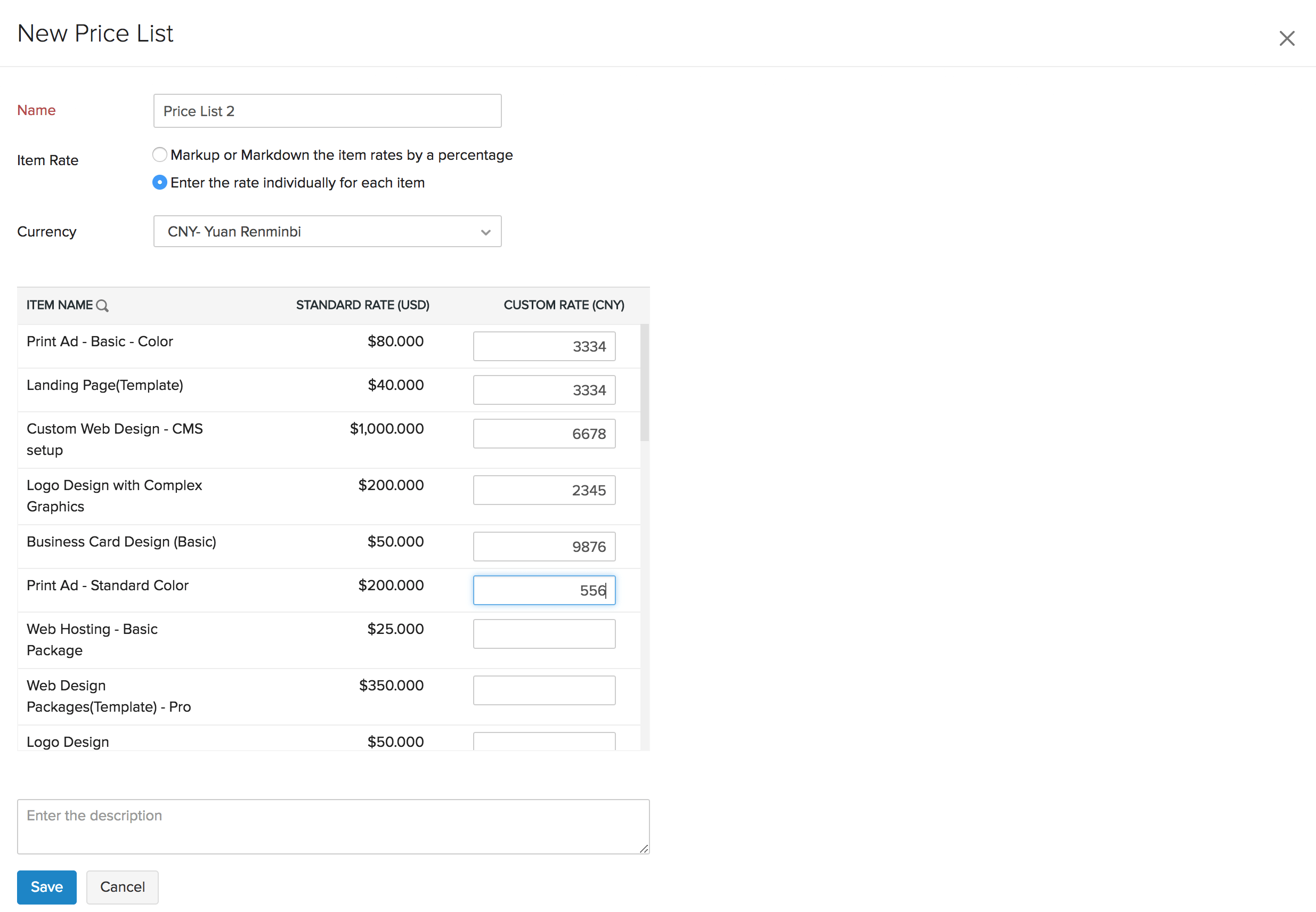 In the item table you can enter the customized rates for the items.
Click on the Save button.
Now go to the Contacts section, click on the Edit button and associate this price list to the contact.
By doing so, whenever you create a transaction for that contact, chosen items will possess the custom rates.
---