How can I access Zoho Invoice from my G Suite account?
You can integrate your G Suite account with Zoho Invoice by following these steps,
Sign into your G Suite account. Click on the App view, and select 'More'.
Scroll down and click on 'More from Apps marketplace'. Search for 'Zoho Invoice'.
Select the Zoho Invoice app, and select 'Add it now' to access it directly from your G Suite account.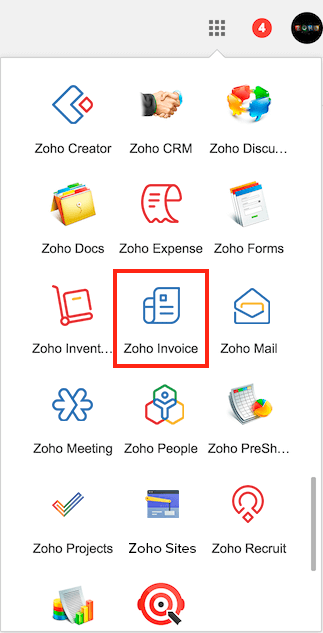 Also, you would be be able to access Zoho Invoice using your G Suite credentials by clicking on the highlighted icon in the below given screenshot.