How do I change the primary email address that is used to access my Zoho Invoice account?
To change your primary email address, kindly follow the below mentioned steps:
Log into accounts.zoho.com
Select My Profile Info and click on the Email Preferences tab.
Click on the Add Email button present on the top-right corner and enter the email address which you would like to make as primary.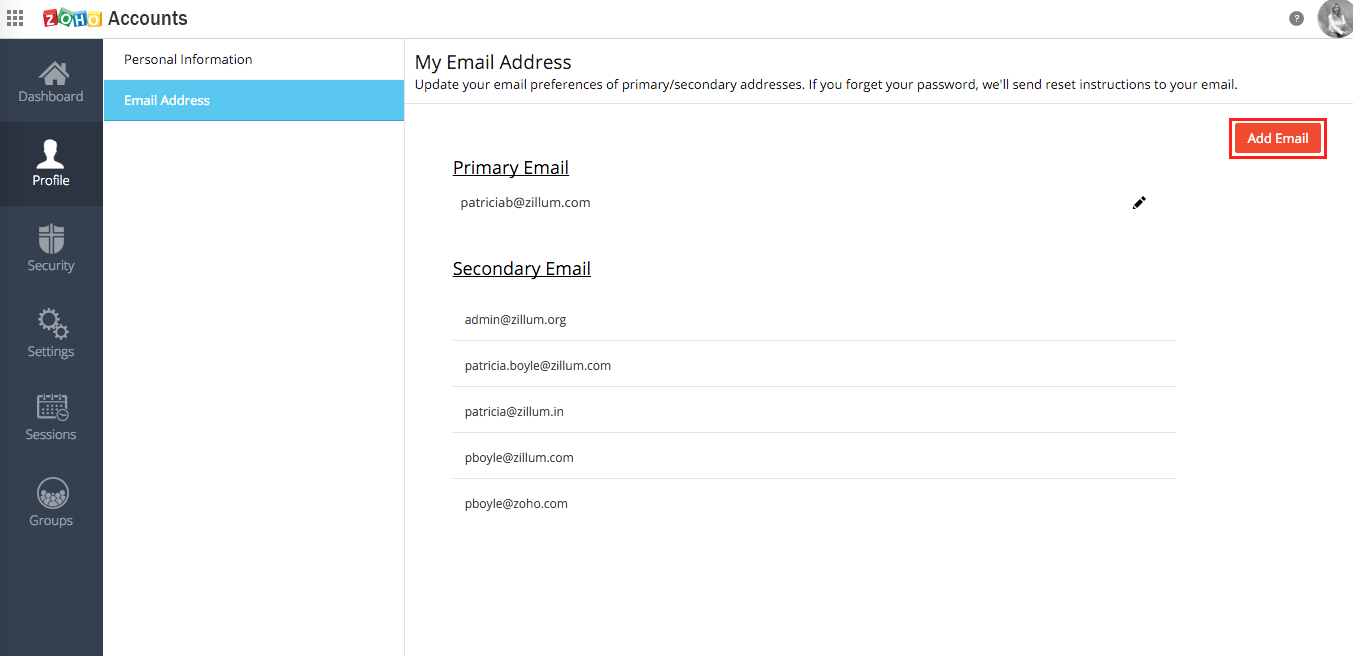 Enter your account's password and click on the Add Email button.
Now, hover your cursor over the newly added secondary email, and click on the green mailbox icon.
This action will make the newly added email address into your new primary email address.

You can now use this primary email address to access all the Zoho applications.