Hassle-free Invoicing with Zoho Invoice and G Suite for work.
Get your invoicing done faster with Zoho Invoice and G Suite.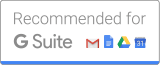 G Suite recommends Zoho Invoice as the invoicing app for freelancers and small business owners.
LEARN MORE
Explore the possibilities with Zoho Invoice and G Suite.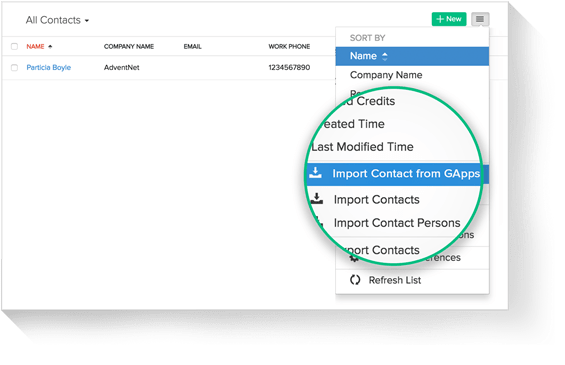 Add contacts and Users from G Suite.
Import new contacts and users to your Zoho Invoice from G Suite. Add contacts from your smartphone to Zoho Invoice without having to enter it twice.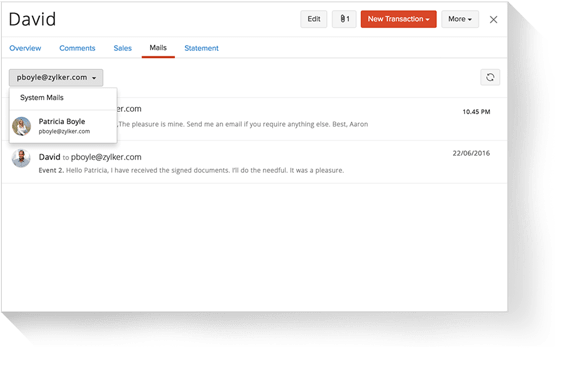 View your emails in Zoho Invoice
View your emails from Gmail in your Zoho Invoice account. Display your customer transactions and email messages in one place, add an email as a comment to invoices or estimates.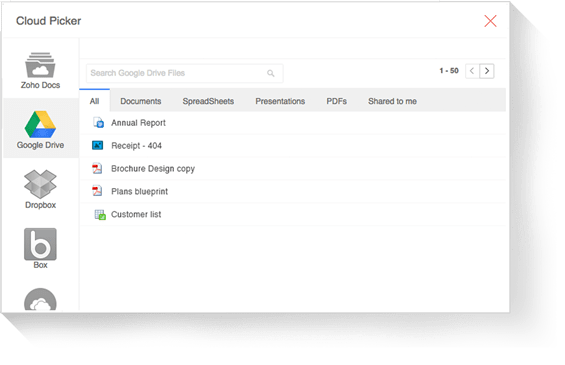 Save your files with Google Drive.
Access business information that you need, no matter where you are. Save your files, documents, and backups, and attach documents to your invoices, all from Google Drive.
Work with Android platform.
Enjoy smart invoicing on the go when you use Zoho Invoice and G Suite on your android phone. Carry your best invoicing partner in your pocket.
Learn More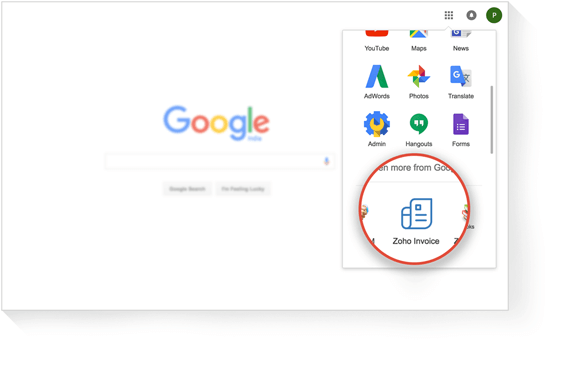 Sign in with Google
Sign in using your G Suite ID and access all the transaction in Zoho Invoice while logged into G Suite. Saves you the trouble of having to remember multiple passwords.
WHY CHOOSE ZOHO INVOICE AND G SUITE?
Work across devices.

With Zoho Invoice and G Suite, you can work from your laptop, your phone, and tablet, and bill your customers from the cloud.

Work from anywhere, at any time.

With Zoho Invoice and G Suite, carry your business data with you and access information you need for uninterrupted invoicing on the go.

Simple, single sign-in.

Log in with your G Suite ID the first time, so you can get complete access to your Zoho Invoice account every time.
OUR POPULAR FEATURES
Instant Invoicing

Create beautiful invoices instantly and impress your customers.

Manage expenses easily

Record expenses and stay on top of your cashflow with Zoho Invoice.

Get paid online

Choose a payment gateway of your choice and get paid faster online.
Automated payment reminders

Get paid faster and on time by sending automatic reminders to your customers.

Track project hours

Effortlessly track time for projects and invoice your customers accordingly.
Create and send invoices in 2 minutes