Webinar - Recorded Webinar
What's new in Zoho CRM.
This webinar will take you through our newest features. From introducing the first conversational AI for sales teams, Zia Voice to Catalyst, our hyper-customization platform, to launching a drag-and-drop CRM view builder called Canvas, and a lot more.
Vibhav VSProduct Marketing
Using sales territories to grow your business.
Territory management is another way to segment your customers based on certain characteristics. It's not always location based. Maybe you just need to share accounts with different teams. This webinar session will help you learn how to facilitate sharing customer information between sales teams and define territories based on geography, industry, product lines and deal size.
Gopal SripadaProduct Marketing
User Management and Security in Zoho CRM.
This webinar shows you how to build a secure and scalable organization hierarchy which lets you put the right responsibility in the right hands. Also learn how to protect your data with two-factor authentication system and user permissions.
Madhumitha VijayakumarCustomer Onboarding
Learn how to stay GDPR-compliant with Zoho CRM.
In this webinar, you will learn how you can collect and process customer data while staying compliant with GDPR. You will also learn how you can apply one of the 6 lawful bases for processing customer data and use the customizable form to obtain necessary consent. We'll also go over how you can address the various rights that customers have under GDPR.
Mustaq Ahmed NazeerTechnical Support Engineer
Learn how your small business can benefit from Zoho CRM.
In this webinar, you will understand the importance of a small and medium business for the economy, the pain points a typical small business owner faces and how a CRM can address those issues for your business to run productively and efficiently.
Vaishnavi SoundarSales Enablement
Best practices for capturing your leads in CRM using Web Forms.
This webinar will give you a basic understanding of how to set up web forms and streamline lead generation by capturing your website information directly in Zoho CRM. Building a web form can be as simple as putting two and two together. To find out how sign up for this webinar.
Kirupa LakshmananProduct Marketing
Customizing Zoho CRM for your business.
This webinar will help you understand the key components within Customization, namely, Custom Functions, Buttons, Page Layouts, Integrations, and Sandbox. With the help of a slide-deck and comprehensive demonstration, you will be able to maximize your selling potential to the hilt. Not only this, we will also discuss how you can modify Zoho CRM to suit your exact business requirements.
Ibrahim AliProduct Marketing
Productivity and Automation
How automating your business process can generate more sales and increase productivity with Zoho CRM.
Keerthi RavidassTechnical Support Engineer
Connect to your customers using multiple channels.
Customers nowadays have various ways and channels to interact with your brand. Interaction might be through emails, chat, phone or even social media posts. It is important for the brand involved to be aware of all interactions and respond accordingly. Instead of switching applications and tabs to achieve this, why not use CRM to do the same?
Subiksha SureenderProduct Marketing
Discover the social media software that works best with Zoho CRM.
Track revenue from your social media marketing efforts and explore powerful features such as publishing, monitoring, reporting, and collaboration within Zoho Social.
Ritika Datta RoyProduct Marketer
Sales Performance Management
How Zoho CRM can help maximize sales and keep your team engaged.
Arulandham JosephSenior Technical Support Engineer
Zoho CRM Getting Started
Understand how Zoho CRM can help you organize and grow your business.
Sarah BaileyProduct Marketing
Zoho CRM Setup & Customization
Learn how to customize Zoho CRM to fit your business needs.
Sarah BaileyProduct Marketing
Contextual integration between CRM and Email.
Your CRM is where all your business processes are, and your mailbox is where all your business communications are. Merge both and make the most of it. This webinar will walk you through the steps to integrate your mailbox with Zoho CRM and the benefits of having them together.
Laura BurrusProduct Marketing
Zoho Motivator
Maximize sales team performance with gamification for Zoho CRM.
David HilbertProduct Management
Implementing Page Layouts in Zoho CRM.
This webinar deals with page layouts, a powerful customization feature with which you can manage the sale of multiple products and services in a single CRM account, no matter how different the sales processes are. A few specific topics covered in this webinar include creating new layouts, defining layout permissions,creating layout-based workflows, reports & dashboards.
vaagdevi RavishankarUser Education
Configuraciones Básicas Zoho CRM.
En este webinar, se mostrará con más detalle el como configurar y personalizar su cuenta de Zoho CRM, a las necesidades específicas de su empresa. Le mostraremos como otorgar ciertos permisos a los usuarios dependiendo en su rol y perfil, crear y/o renombrar campos personalizados,
Fernando SoteloLatam & Spain Lead Partner Solutions Engineer
ROI from Google Ads, and how it impacts your sales process.
This webinar will help you get a complete picture of how much revenue your online ad campaigns are actually generating. You'll get to learn how to sync your Google Ads account with Zoho CRM and track deals; from the time your customer first clicks on the ad until your rep closes the deal.
Vibhav VSProduct Marketing
Configure and test Zoho CRM using Sandbox- without pausing sales.
In this webinar, you'll learn how to use Sandbox to test all changes- major or minor- before rolling it out to your team. You can build processes, modify existing configurations and check every change you make in your CRM without interrupting the day's sales.
Madhumitha VijayakumarCustomer Onboarding
Sell faster, better and more with Zoho Desk and Zoho CRM
Integrate Zoho Desk with Zoho CRM, and provide a powerful, unified platform for your customer-facing teams to work together effortlessly.
Pavithra KrishnaswamyProduct Marketer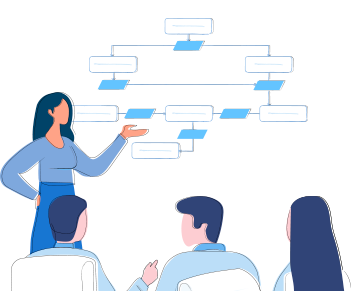 Zoho CRM Training for Administrators
Learn how to use the best tools for sales force automation and better customer engagement from Zoho's implementation specialists.
REGISTER NOW