Assist visitors by proactively chatting with them and sending them targeted messages as they browse your website with Zoho SalesIQ, our live chat software. For those visitors who you think are on the verge of making a buying decision, add them as leads and assign them to a sales rep in Zoho CRM, right from the chat window.
Learn More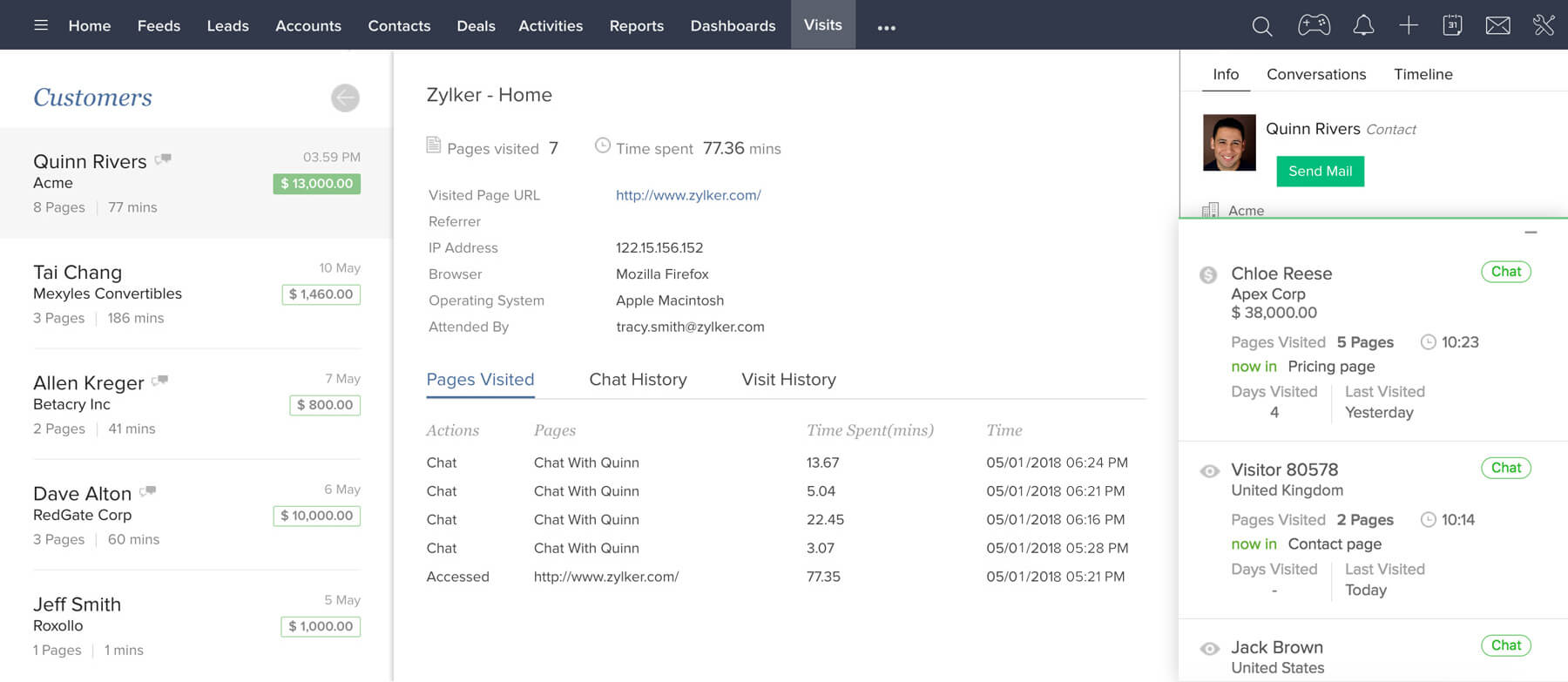 Know your visitors.
Find out whether a visitor is a recurring customer or a new prospect before you engage with them. Get notified when a hot prospect returns to your website, view their deals in the pipeline, and prioritize your engagements accordingly.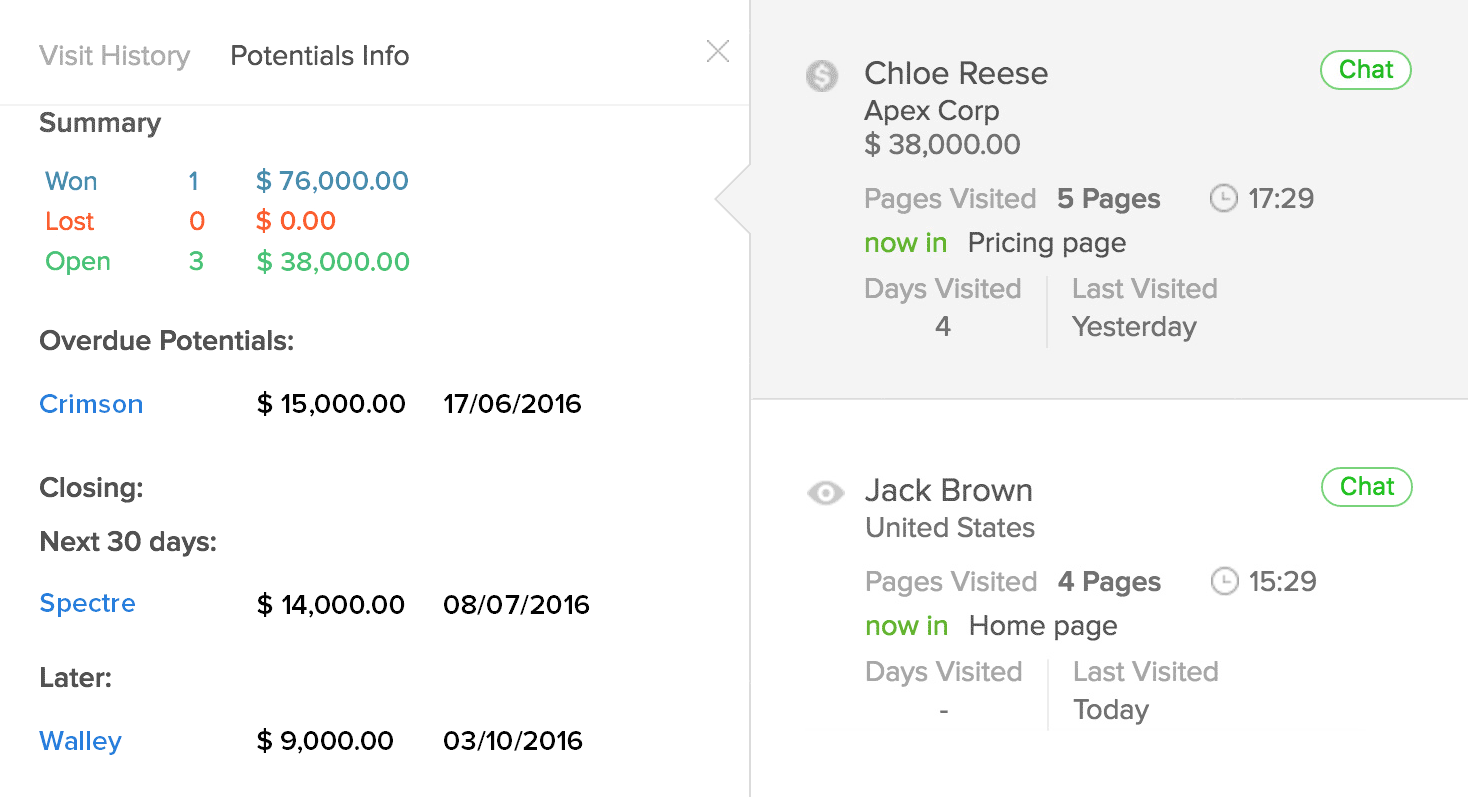 Don't let visitors slip through the cracks.
If your website receives 1,000 visitors every day, it's easy to miss out on hot prospects who browsed your site. By automatically segmenting visitors into leads, prospects, and customers, Zoho CRM ensures you always stay on top of the people who visited your site.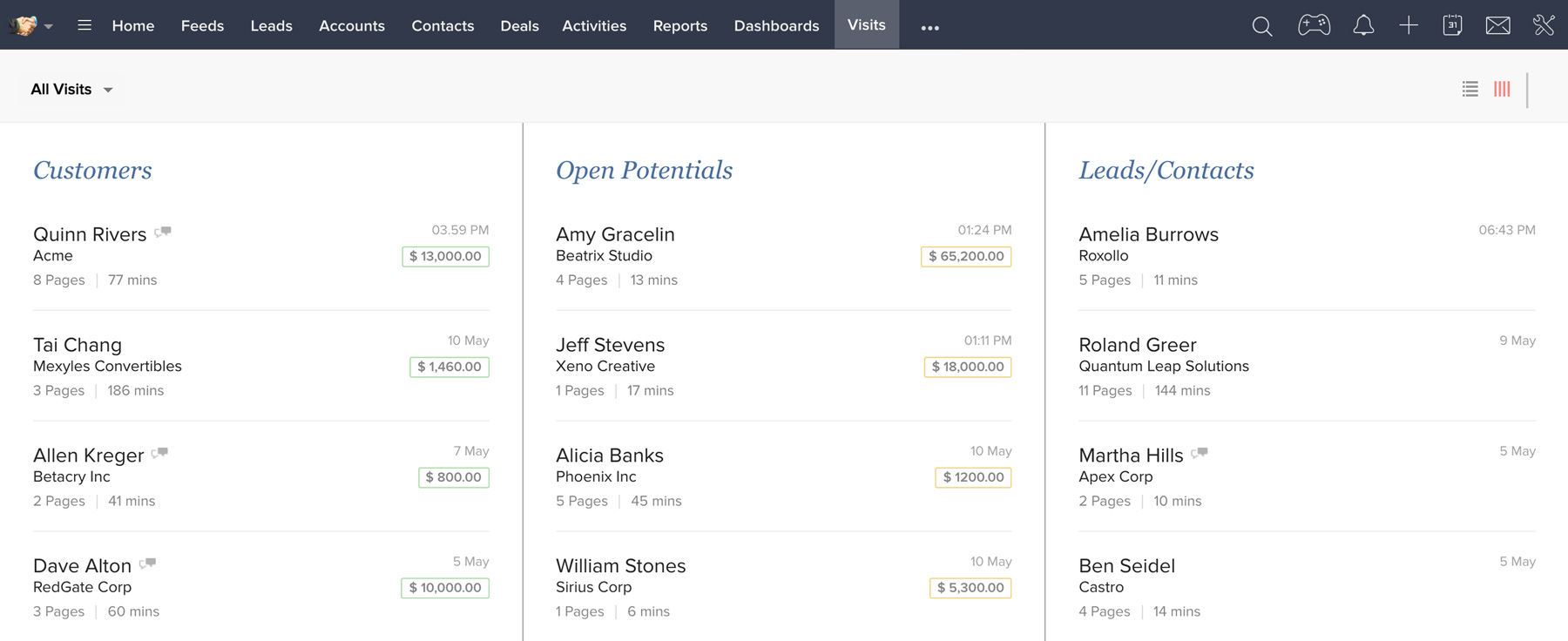 Get the context you need to have great conversations.
With the entire history of customer interactions and a summary of all their visits at your fingertips, personalize all future engagements. Never worry about chat messages that you missed offline, since they are saved as notes.
Powerful live chat reports.
Customer segmentations are represented in graphs for easy interpretation. Understand where your visitors come from and what they are looking for, know the day's hot visitors, and more. Compare these metrics over time to identify trends and enhance your customer interactions.