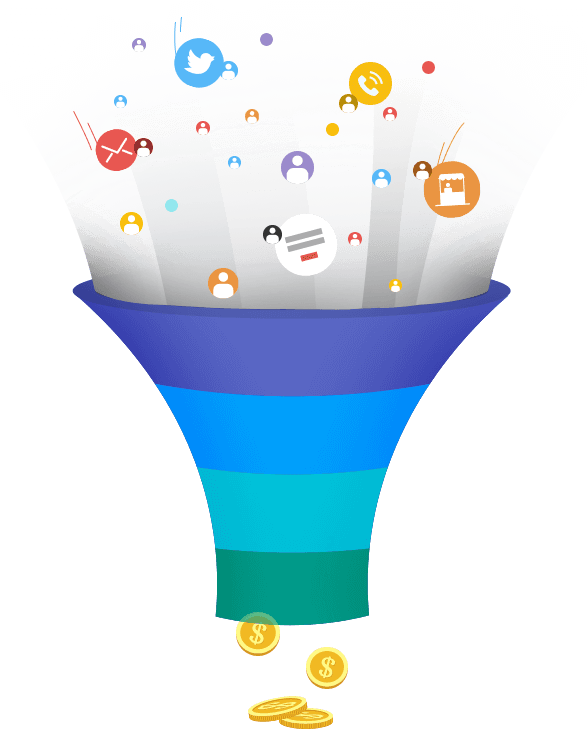 Benefits of effective pipeline management
15%
Increase in average growth rate
Source : Harvard Business Review
53%
Increase in forecasted deals won
Source : CSO Insights
Easily generate, assign and score leads.
Converting a lead into a potential buyer depends on efficient communication and nurturing. From lead generation to scoring to conversion, Zoho CRM ensures proper follow-up to move your leads through the sales funnel.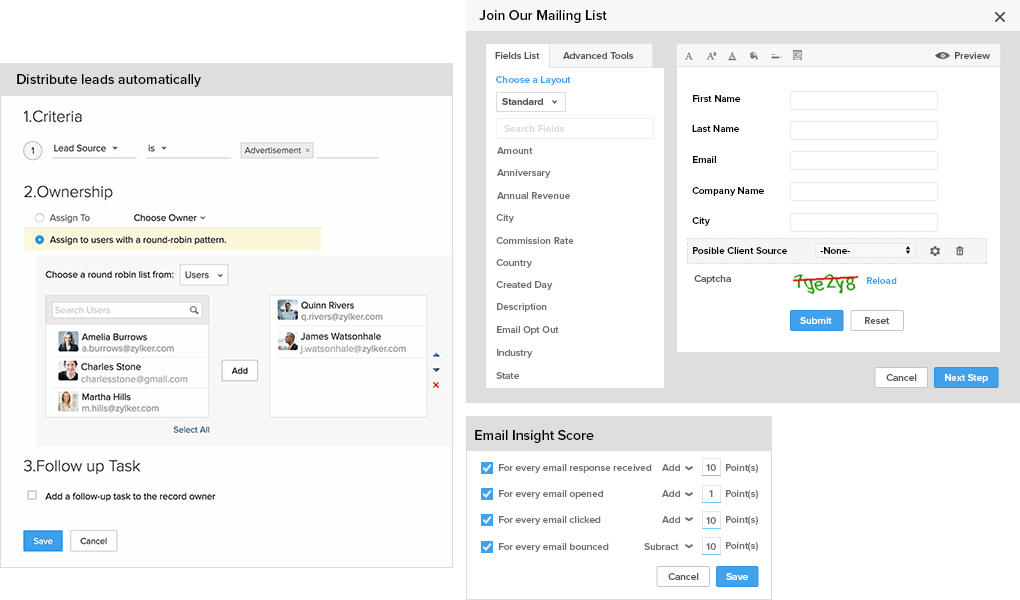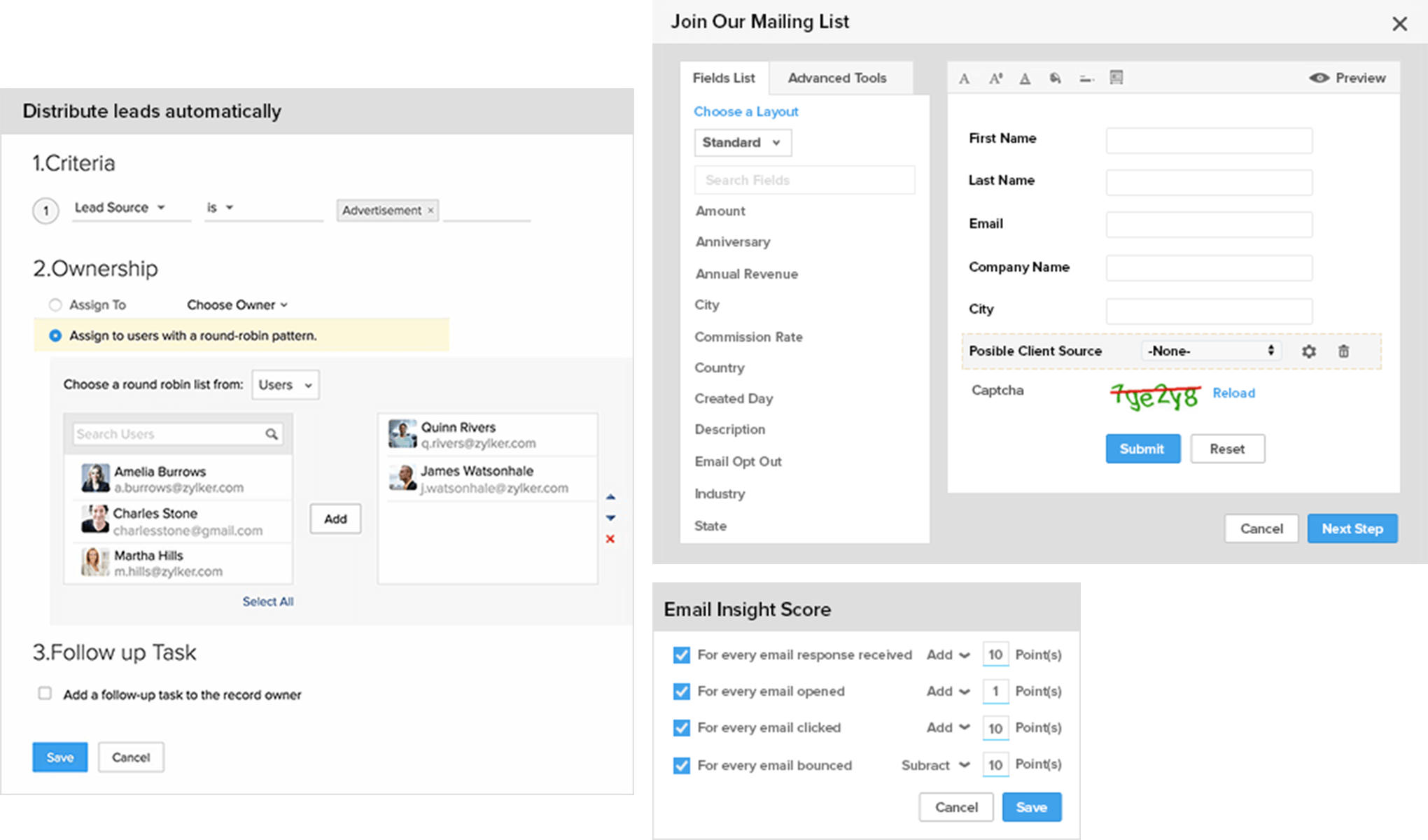 Every contact detail in one page.
Get insights about your customers at your fingertips. Create notes, tasks, and comments easily. Custom fields help your team track the most relevant customer information for sales. View purchase histories and know when to cross-sell or up-sell.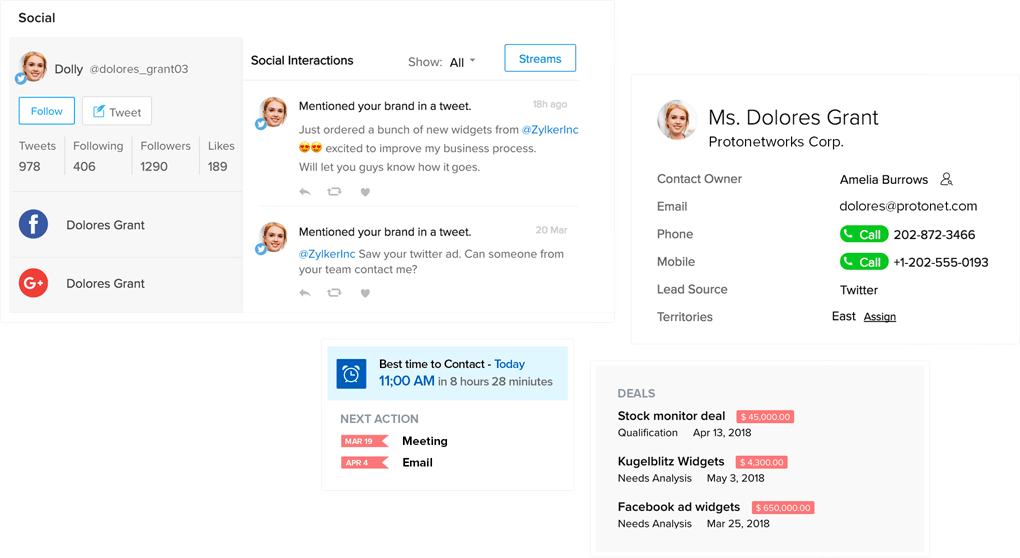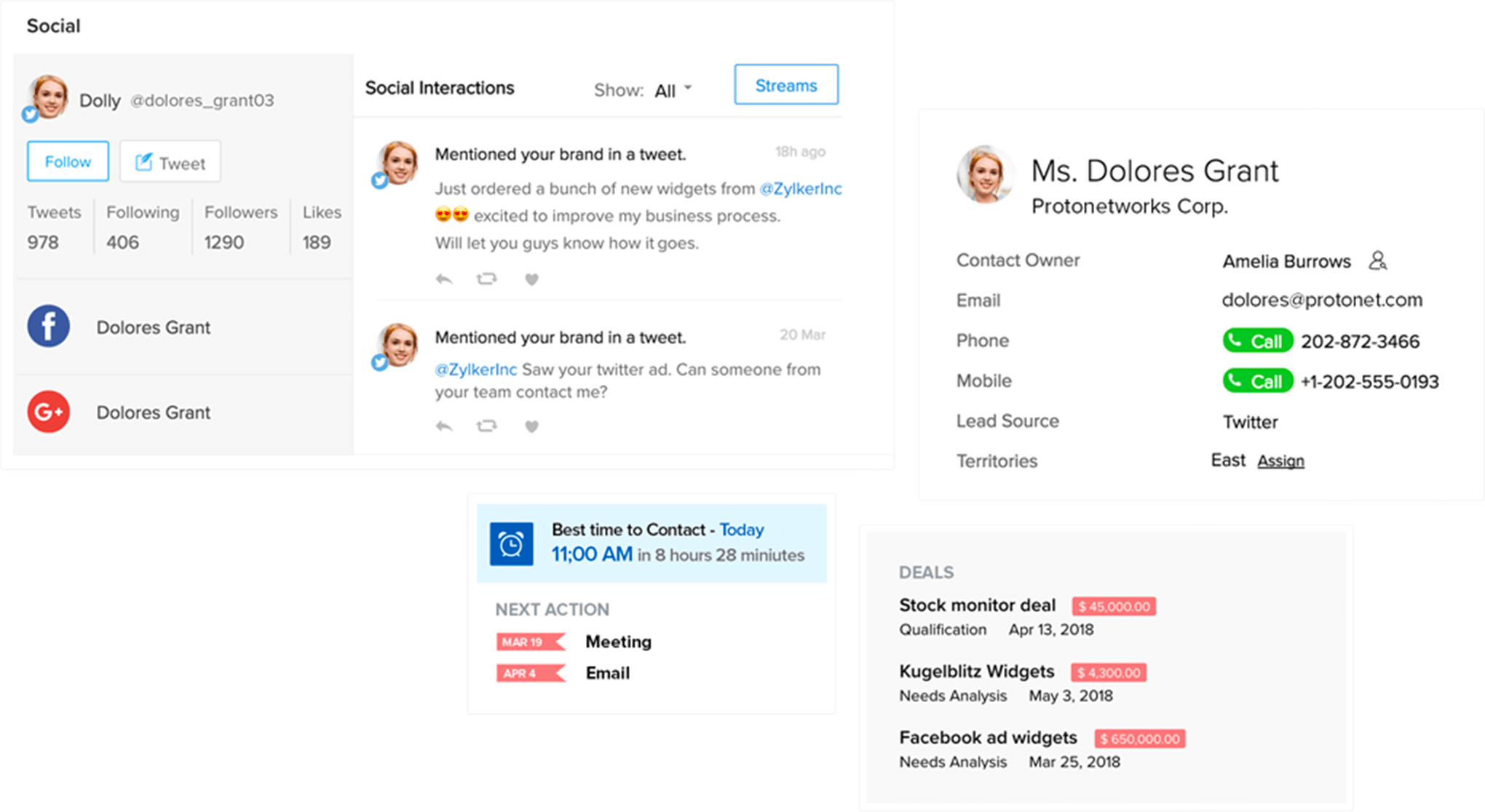 Close more deals
Track your sales pipeline from identifying a hot prospect to winning the deal. Spot the people most likely to buy, and spend more time communicating with them. Divide your sales cycle into stages, and prioritize the prospects that matter at every step.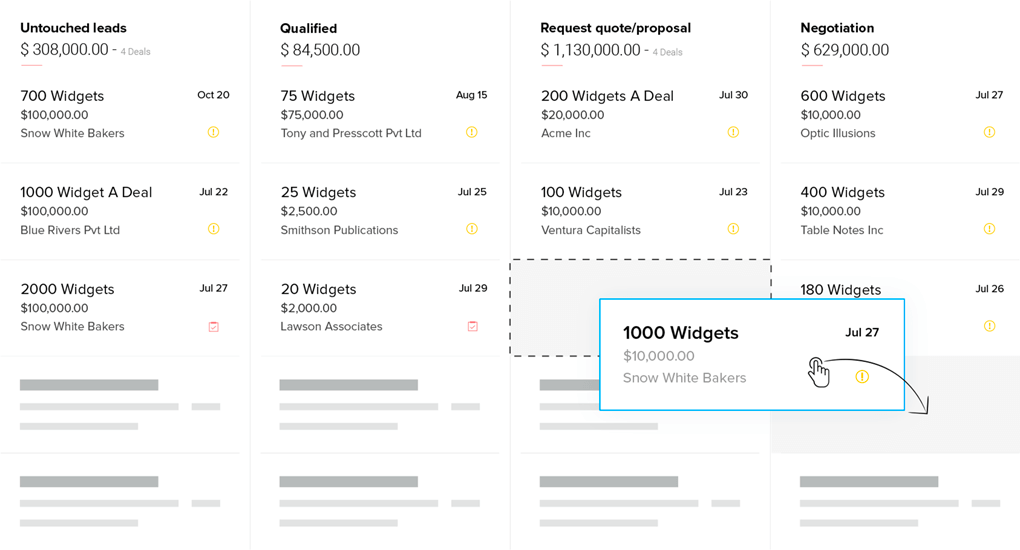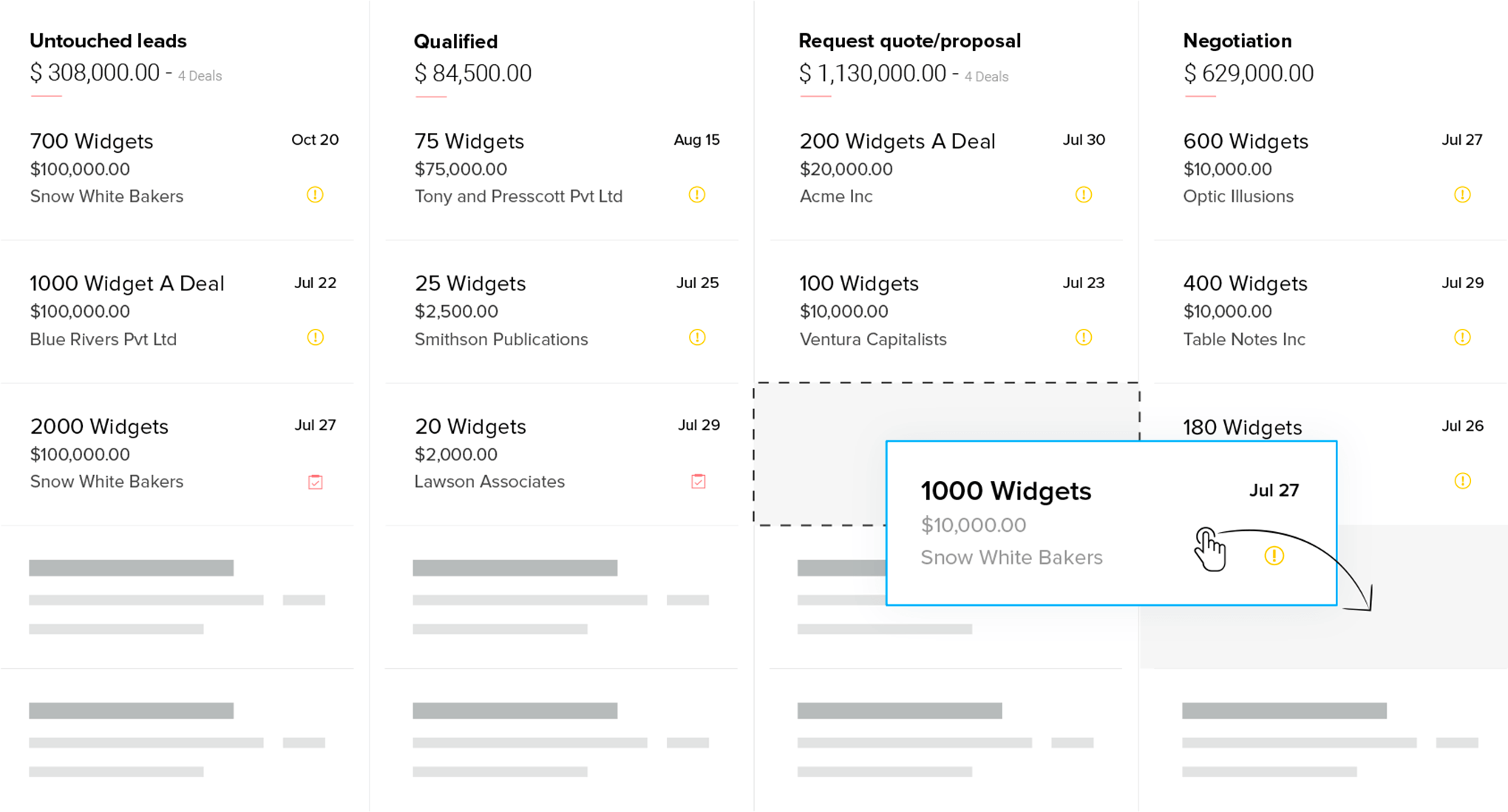 Manage customer accounts.
Anyone on your sales team can provide excellent support by using the information in CRM. Know what it will take to close deals with the businesses you're selling to by viewing potential deals, contacts, and tasks in one screen.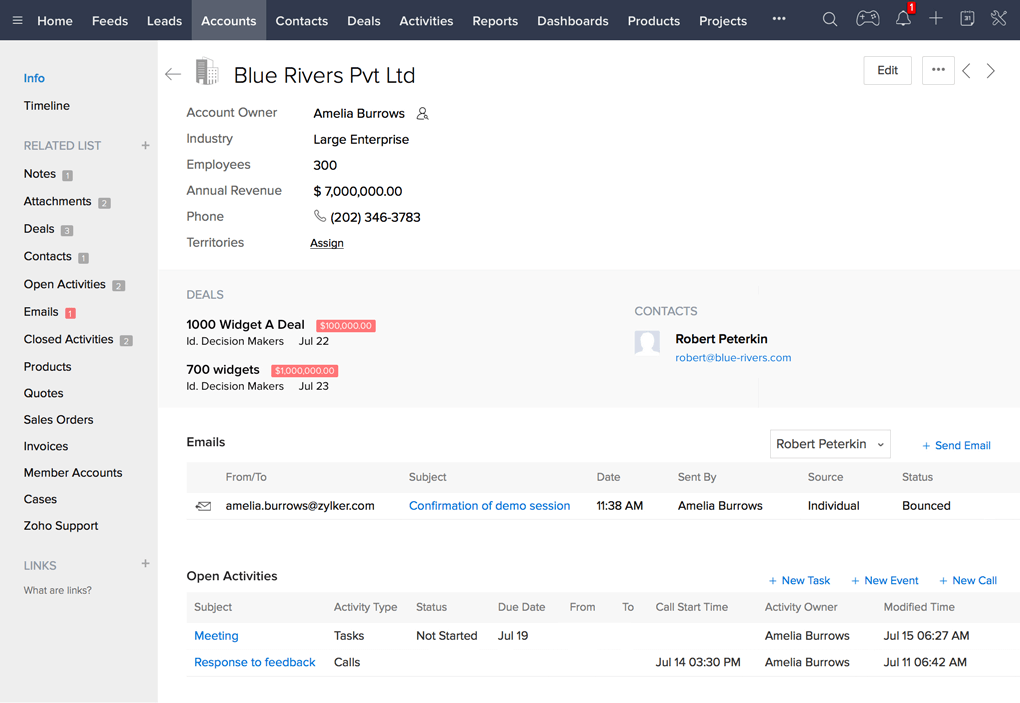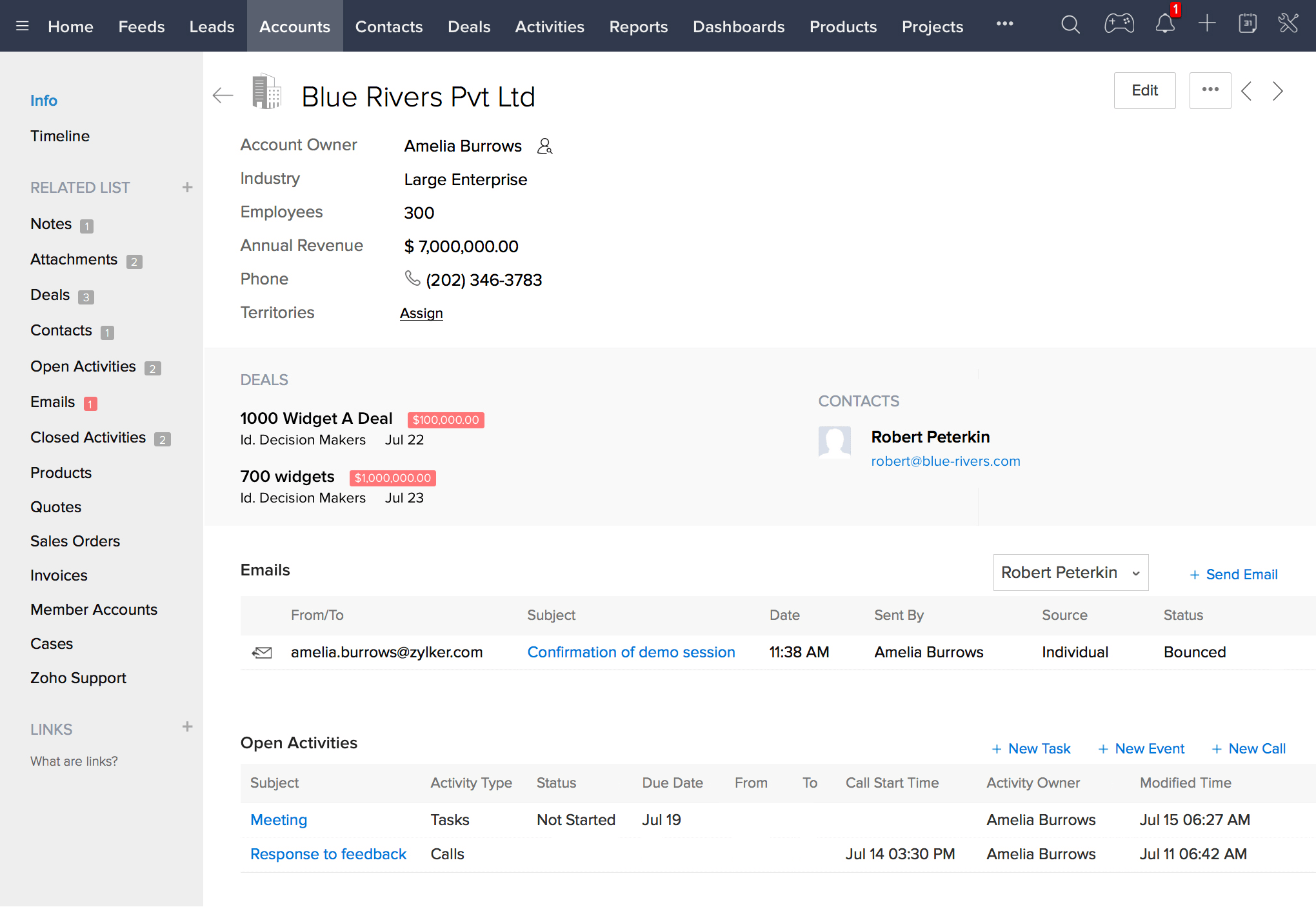 Analytics for end-to-end pipeline tracking.
Analyze every sales activity, and track the numbers at every stage of your sales pipeline. Create funnels for those metrics that matter and know when there is a significant drop or rise in your sales pipeline. With funnels, see your conversion rates, identify where the potentials churn the most, and measure the overall efficiency of your sales process.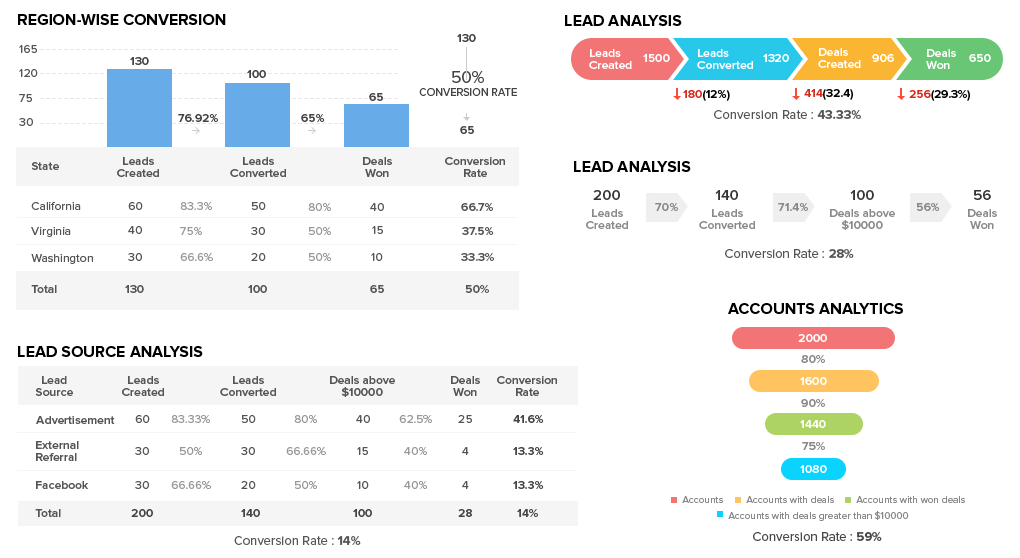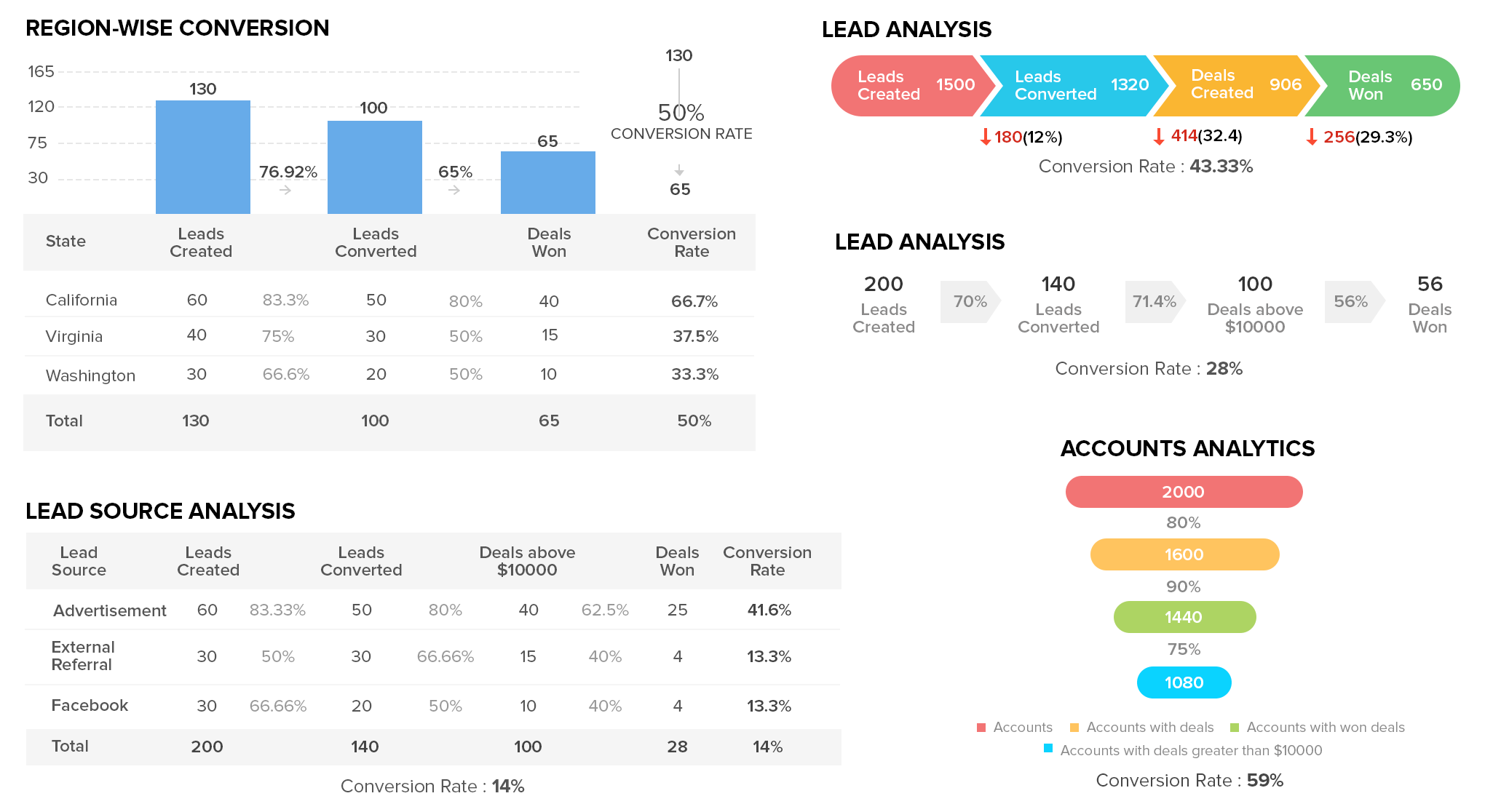 Trusted by more than 150,000 businesses worldwide
I played with Zoho CRM and immediately felt that it did everything that we needed it to do, and did it very easily. It managed our whole sales pipeline, from the leads to potentials, to nurturing the whole deal, and closing the win.
Allan Teruel,
Co-founder, JusCollege
Zoho CRM saves us a ton of time and really allows us to have smooth and quick interactions with customers allowing us to fit in more work per day. I recommend Zoho CRM as often as I can because the barrier to entry is so low and anyone can jump in, starting using Zoho CRM, and get the advantages right away.
Chester Hull,
Founder, Prosound
We can accurately track the entirety of a customer's journey and manage our solar installation projects from start to finish. Zoho CRM provides the tools to create the methodology and culture to accomplish our goals. I think we can attribute our growth to tracking our sales pipeline in Zoho.
Fred Greenhalgh,
Digital Marketing Manager, Revision Energy