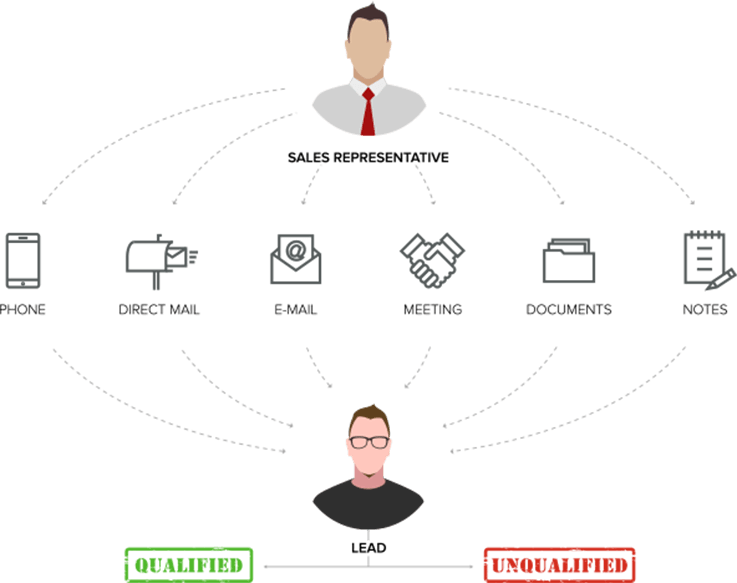 Nurture leads effectively.
Quickly identify uncontacted or priority leads. You can automate the follow up schedule, and then the rest is easy. 79%* of marketing leads never convert into sales, and the lack of lead nurturing is often the cause. That said, research says nurtured leads make 47%* larger purchases than non-nurtured leads.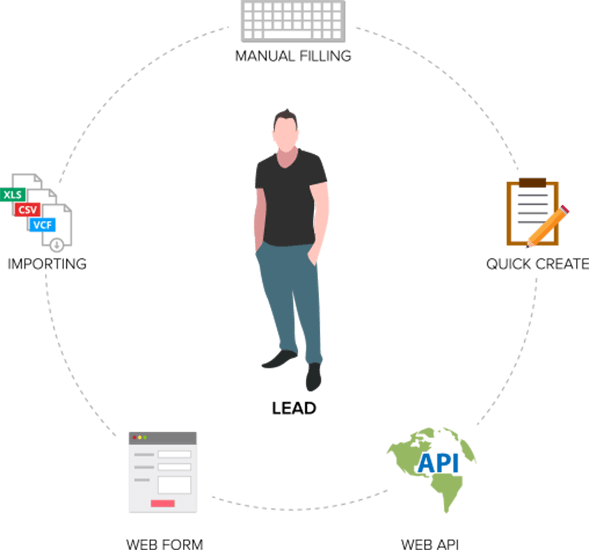 Generate more leads in different ways.
Collect all relevant contacts of people who have expressed interest in your business. Zoho CRM provides you with different methods to generate leads such that you don't fail to get in touch with potential customers. Form Filling, Quick Create, Importing, Web Forms and Developer API are popular methods used by CRM users. The leads can be later arranged according to priority. This way your sales team can focus on converting them faster.
Automate lead distribution.
Easily distribute leads among your sales reps and keep track of the team's progress. On an average, organizations that take advantage of auto distribution methods experience a conversion rate which is 87%* higher than those which choose to manually distribute their leads.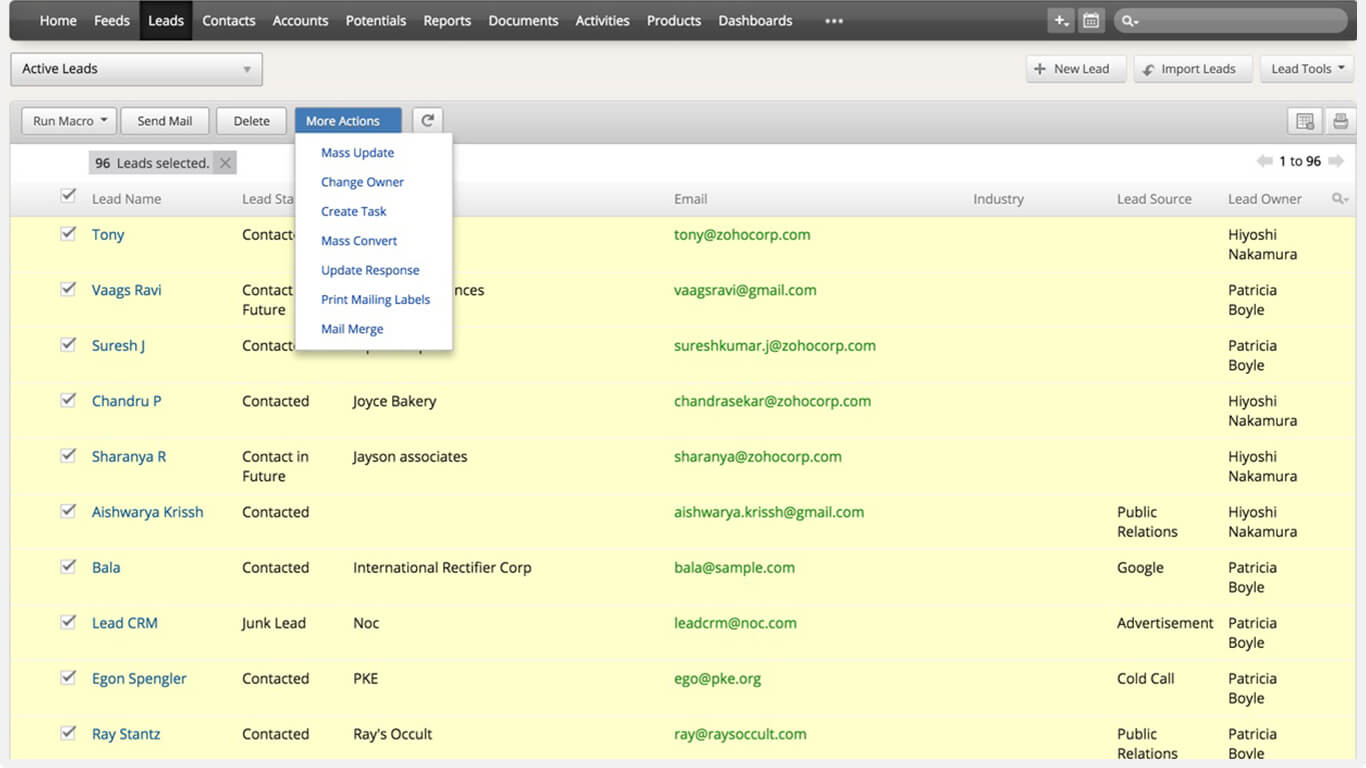 K.C. Watson, CEO and Co-Founder
"We've increased our visibility by 65% into our pipeline, reduced the lead to real prospect time by 60%"
Watch the video