Zoho CRM Helps Consulting Company Deliver Exemplary Service
Industry Type

IT Services

employees

1-10 employees

Type of business

B2B
Features that helped us
Customization
Workflow and Automation
Download PDF
Tonari Inc. has helped companies of all sizes and across all industries profit and expand through better use of technology since 1991. Tonari pledges to give all clients the personal attention they deserve on grounds of technological specialties. They also cater to specialized industries like credit unions, mortgage companies, and health care organizations.
Tonari proudly says , " From No CRM to Zoho CRM users"
Challenge
After an unsatisfying experience with a previous system, Tonari moved away from the CRM altogether and used Outlook as their data management center for a while. However, they soon realized that they needed a CRM solution to run their business properly. Going into the search, they knew exactly what they wanted. "We were in search of a fully-featured CRM system that didn't have flaws in terms of reliability and accessibility."
Solution
Tonari found in Zoho CRM all of the key elements they were looking for: an intuitive interface, a simple navigation process, and a great price for the overall value of the product. What they liked best about Zoho was how easily customizable the system proved to be. "Given that our business is very unique and requires a high degree of customization, we needed a CRM that would really mold around our processes and trigger tasks based on certain actions and inputs." These key factors, in conjunction with the other elements of the product, pushed Zoho CRM to the top of their list for a new CRM system.
Industry Type

IT Services

employees

1-10 employees

Type of business

B2B
Features that helped us
Customization
Workflow and Automation
Download PDF
Results
Since switching over to Zoho CRM, the teams at Tonari have found that their dreams of expanding their business have become reality. "Soon after implementing Zoho CRM, we were able to scale our business high since everything we wanted was available." said John Kelly, CEO. "Additionally, the mobile app helped our sales and support team deliver best service to our customers anytime, anywhere."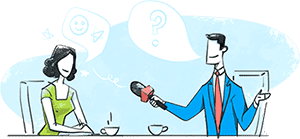 Share your Zoho CRM success story!
Complete a quick survey, and we'll get in touch with you soon.
Submit your story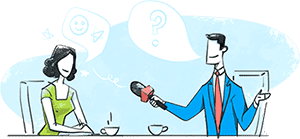 Share your Zoho CRM success story!
Complete a quick survey, and we'll get in touch with you soon.
Submit your story